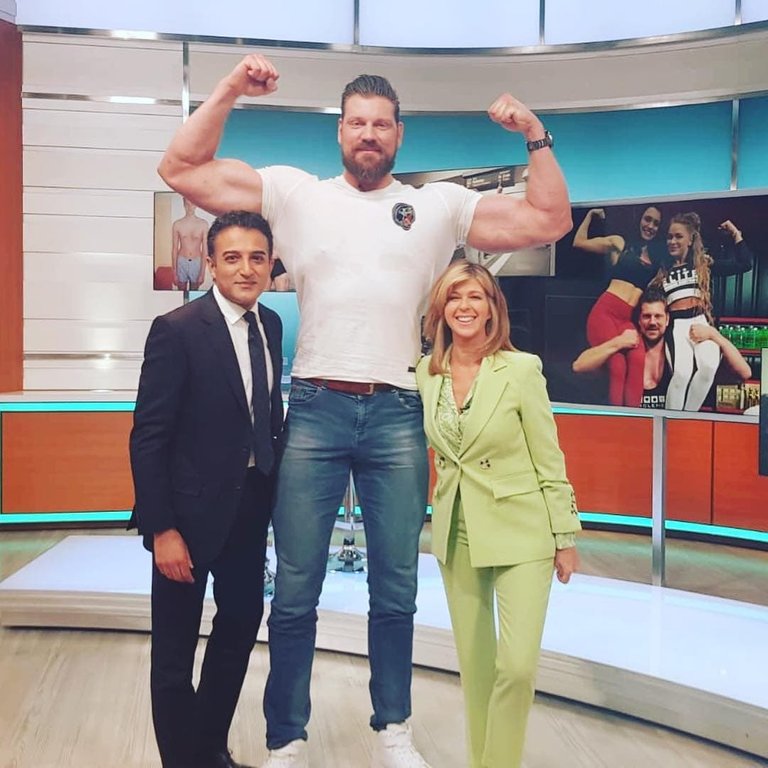 I watched the Black Widow, and there was a moment in the film, literally half a minute, a hefty man like that appeared there. For fun, I went to a movie search and found this guy - call Oliver Richards, plays Ursu. Who is Ursa, I know roughly, but hu from Oliver? I went to google and got stuck for the whole evening. Especially his documentary* on YouTube came in (the link will be in the sources). I found this post by searching. I think that it is underestimated due to the presentation of information in video format and a narrower sports topic.
Oliver Richards was born in 1989 in Holland. He is a Dutch bodybuilder, actor, model, and founder and CEO of Muscle Meat. Known for his impressive 218 cm height and physique. Model on the cover of the November 2018 Dutch issue of Men's Health magazine
The guy was tall from childhood, and by the age of 14 he reached 2 meters. In addition to impressive growth, he still had a fairly low weight and a defect in the chest (funnel chest - abbreviated as VDHK), which did not add to him self-confidence. Oliver constantly attracted attention to himself, passers-by were constantly staring, and there was not even a talk about an imperceptible trip to the store.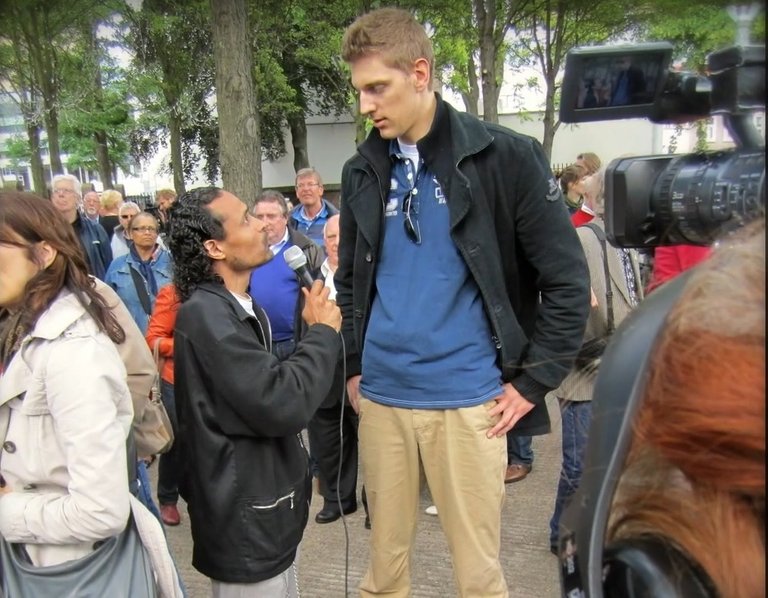 Oliver is the youngest in the family. His brother, Raine Richards, is 9 years older than him. This age difference did not quite help the brothers find a common language, plus their interests were completely different. Raine was fond of bodybuilding for several years, and during the period when Oliver was 14 years old, there was something that cemented their brotherly relationship. The same bodybuilding. Oliver got involved. There were no problems with food. By 2011, he gained ~ 30 kg of meat, but training was given hard. Oliver suffered from shortness of breath and palpitations because of the sunken (7 cm inside!) Chest.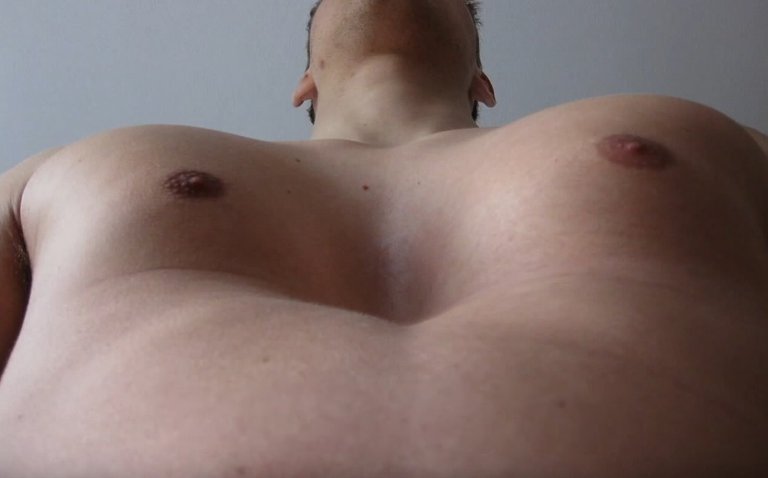 Realizing that this prevents him from achieving an ideal result, he decided to undergo surgery in 2011 (at the age of 23). The operation increased the efficiency of the heart by 20%, and after six months of rehabilitation, Oliver returned to the gym, gradually increasing the intensity of his training.
Every year he made a photo report of his successes, which reinforced his motivation. For 8 years of hard work on himself - his weight is 155 kg.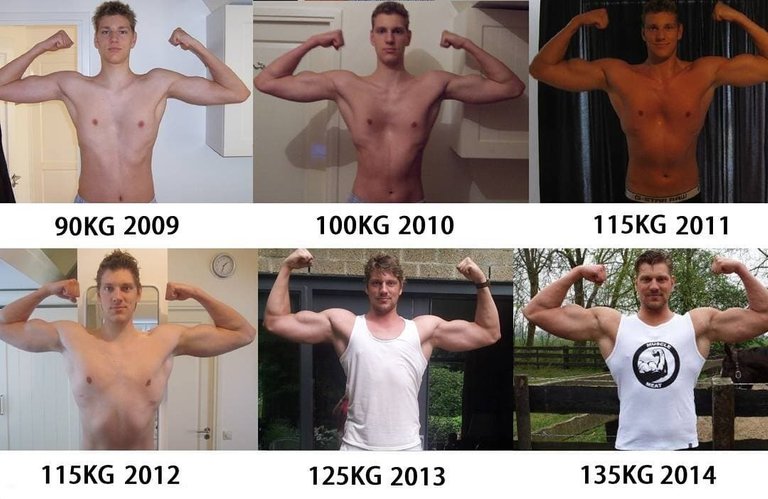 When Oliver realized that numerous simple jobs did not bring proper earnings and returns, he went to the Cannes Film Festival, where he was able to communicate with producers and casting directors.
Its impressive dimensions immediately attracted attention, thanks to which it was possible to get a ticket to the red carpet. There he also met Richard Reisman.
Richard said that there is something in Oliver and he can introduce Mike Medavoy (producer, actor) in Los Angeles, but first you need to understand what Oliver is capable of as an actor. And for this it was necessary to act in at least a couple of passage works in Europe.
In November 2019, at the suggestion of their girlfriend Desiree, they went to the Сomic Con to meet with Spencer Wilding, maybe a few words, because Wilding is also a tall guy and maybe he could give a couple of parting words.
Spencer asked for a portfolio from Oliver, and after 2 weeks there was the first call about an invitation to the cinema. So the first acquaintances and the first roles began to spin.
Interesting Facts:
Oliver's daily calorie intake ranges from 6,000 to 7,000 calories
He eats every 2 and a half hours, including the night (!), Or, to be more precise, at 4 o'clock in the morning he eats cottage cheese and continues to sleep
Oliver's weight - 155 kg
Before going to bed, he eats 10 eggs
The period from 17 to 20 years old is considered the most difficult in life. Wore 3 T-shirts so as not to look so skinny
As a child, he considered a "hole" in his chest to be his cool feature, because you could put a glass of water there
To reposition the chest defect - Oliver was given an iron plate. The first 2 months I was constantly on painkillers, because pain was comparable to a fracture of ~ 8 ribs
Oliver's first dream: to be happy in your body. According to him, it came true after gaining weight from 80 to 125 kg.
Second dream: to score 25 more on top to participate in films, which he also fulfilled
To comb his hair, shave and brush his teeth corny - Oliver has to kneel down to see his reflection. Washes his hair also on his knees
In addition to "Black Widow", he also played in "Kingsman" and "The Cat Worlds of Louis Wayne" in secondary roles. Borderlands will be released in 2022, where he got the role of Crom
12.In September 2020, I had a coronavirus, I was very worried that postcoid fatigue would not allow him to fully train, but nothing happened
13.Is one of the tallest bodybuilders in history