Another Marvel / Sony hype train post: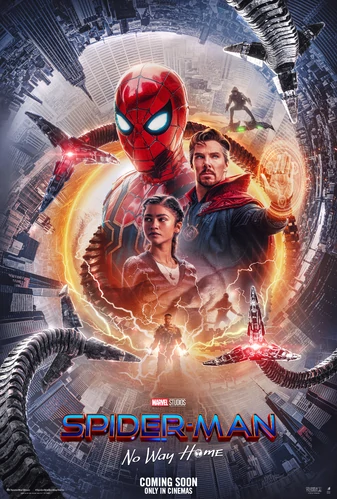 Source https://marvelcinematicuniverse.fandom.com/wiki/Spider-Man:_No_Way_Home
Spiderman No Way Home is in the Movies! I am really hyped for this movie and am waiting for my fiancée to be available to watch it together - hopefully our near by cinema is going to show it. The 3rd MCU Spiderman movie after Homecoming and Far From Home is probably one of the most anticipated movie this year! Being the 27th movie in the MCU it is playing in Phase 4.
Since I haven't watched it so far, I am just really hyped to watch it quite soon. I am also excited how good it will do at the box office. Since most of the world is still in particial lockdown or at least affected by covid, I am not expecting it to have higher grossing than the last Spiderman or even come close to Endgame.
Are you excited? Did you already watch it and did you like it. Please no spoilers!