A great Movie deserves an even Greater Music Soundtrack! IMO
The Movie Business is no different from any other Business Model. There needs to be awareness that a specific Movie is about to be released, or has just been released in Cinemas. Whatever Country you live in this is the case, that any film needs advertising. It is most important that people remember the name of a Film, whether it is "brand new" or just current.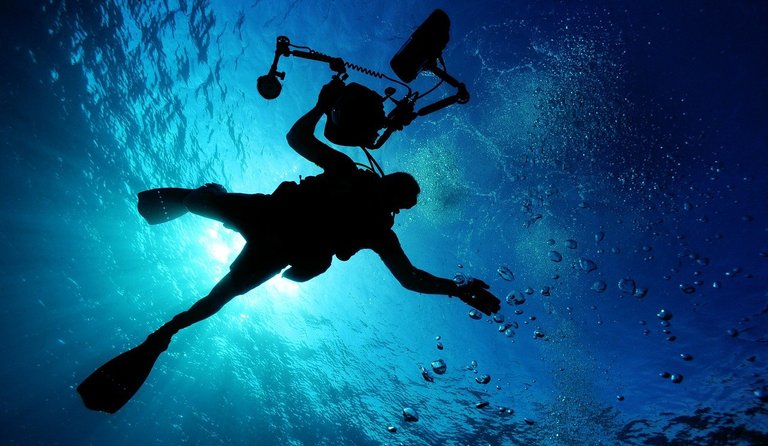 Image Source: From Pixabay [here]
The best way to do this is with Music in my opinion. If you think of a Movie Soundtrack that did well in the Music Charts, you instantly remember the film that it came from. I'm sure that you can think of several old Songs from Movies that drew you into wanting to visit the Cinema.
Many Cinemas have spent millions on High Tech sound systems to enhance the quality of the viewer's experience. This makes it even more important that a good Movie should have an even greater Soundtrack! It makes perfect sense to me... 🤔
As I sit here thinking, I want to find an example for you. However, I don't want to pick the most obvious. I will find something a little less famous that works in perfect harmony with the content of the Movie.
Song: Theme From "The Deep" Movie (Down, Deep Inside) (12" Disco Version).
Music Artist: Donna Summer
Licensed to ©YouTube by:
UMG (on behalf of Island Mercury); UNIAO BRASILEIRA DE EDITORAS DE MUSICA - UBEM, SOLAR Music Rights Management, LatinAutor - SonyATV, LatinAutorPerf, Sony ATV Publishing, and 5 Music Rights Societies
Music Video Source: From ©YouTube [here]
The singer "Donna Summer" was a Disco legend and made the perfect choice for a promotional Soundtrack for the Movie. I loved the song and the Movie when it was first released. It really was a great Cinema experience (in both Sound & Vision) for me way back in the late Seventies.
Many thanks for reading, and listening to my latest Movie Soundtrack Blog 🎭 🎶 🎞
See you all again very soon... 🙋‍♂️