After a recent conversation with @notacinephile I feel compelled to tell you this Cinematic story from my youth that I hope you will all find amusing in some way. I hope so... 🤔 Please enjoy [ #CineTV Community ]
Above Image Source: Pixabay [here]
Below you can see the old "Granada Cinema" entrance foyer (3 screens in total). "Enter The Dragon" was shown on Screen 1 (the largest). This Screen Shot Image dates back to around the 1973 era when I went there.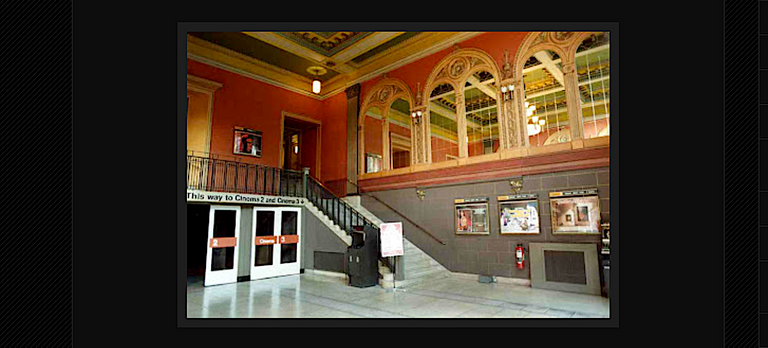 Above Image Source: "Screen Shot" from [here]
It looks very grand don't you think, nowadays it's just another abandoned derelict site I believe, as I have not been to Kingston Town in many years. Sad really as this is important English Cinema history, that should be preserved in some way. However, that's life I guess! We all move on...
Now on with my personal Cinematic story... ✍️
Many many years ago, right back to 1973 which was my third year at High School. I will be honest, it was a rough School (brutal at times) on the outskirts of London. Even the School Playground visiting "Ice-Cream man" got stabbed in his van by one of the 5th Year Boys over some stupid argument.
So as you can imagine when this new "Bruce Lee" Film was first advertised the whole Boy's School was in total excitement. The Head Master was well aware of what the Film's influence might have on us and tried to confiscate any material associated with the Movie. We would go out at lunch times to remove pages from glossy colored magazines in the local shops near the School. Any "Bruce Lee" Movie Posters we would always be on the lookout for to stick on our bedroom walls.
My biggest problem was finding a way to gain entry for the three of us to see the Movie. Remember this was originally (Cert 18 Adults ONLY) and we were all at least 2 years under that. So we hatched a plan which had worked before in the past. As I was the tallest, and did look older for that reason. So I would enter first while my two friends would wait round the side of the Cinema. Once I was inside and the lights went dark, I made my way to a rusty old metal fire escape door near the wooden stage. I then opened the door slightly, and the boys sneaked in really quick.
So hence my strange post title: "Enter The Teens" 🤣
Now maybe you understand why 😎
The Movie was awesome, and we all enjoyed every minute of it. I still have it on CD and do occasionally watch it when I'm home alone. As my Wife hates the film, as most women do I think.
Many thanks for your kind attention, see you again soon... 🙋‍♂️