How many times have you traveled on an Airplane sat next to someone who will just not shut up talking? I have to say: That has happened to me a few times over my many years of traveling abroad to various Holiday destinations. Some occasions were really long flights too, which made these tedious conversations even more unbearable.
I mention this simply because I was laughing (last night) so much at the old classic Movie "Planes Trains & Automobiles", which suddenly appeared on some obscure TV Movie Channel. As I watched the film, I tried to imagine how I would react in some of the many funny scenes.
There are just so many totally believable life situations in this Movie. Even though I've seen this awesome Comedy Movie at least a dozen times, it still makes me laugh, and Steve Martin totally gets my complete sympathy LOL.
If for some reason I start watching this John Candy classic, I have to watch it until the very end. Just to hear the lovely song "Every Time You Go Away" which is so mega appropriate as this Movie Soundtrack. IMO
How can you not smile yourself? After looking at John Candy's beaming smile as the Movie ends on his face in sudden "freeze frame" mode. RIP 🙏 John ~ A truly great actor who is very sadly missed by me!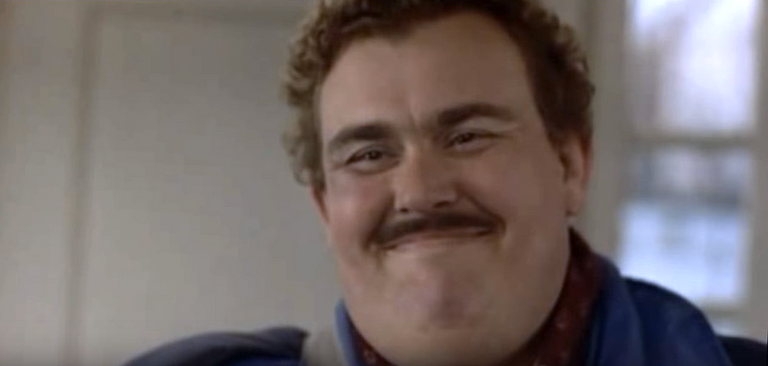 Above Image Source: A "Screen Shot" from ©YouTube [here]
Please have a listen to this song: "Every Time You Go Away" From the (1987) Movie "Planes, Trains, & Automobiles" (Full length version).
Above Music Video Source: From ©YouTube [here]
I always enjoy watching great Movies with even greater Music Soundtracks.
Many thanks for reading and listening to my latest "Sound & Vision" Hive Entertainment Blog!
See you all again very soon... Andy 😎