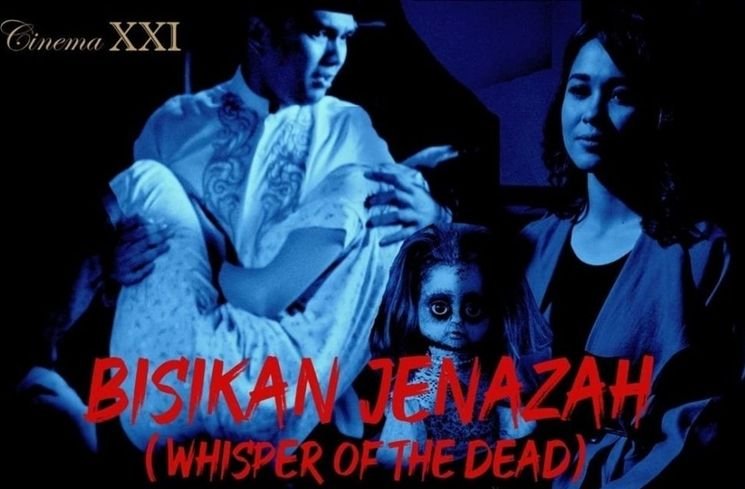 ---
---
Hello everyone and cinemaTV community,
This time, I want to review and tell a movie that is going viral after 8 months of showing in Indonesian cinemas. Initially, I learned about this movie from a well-known podcast in Indonesia, Deddy Corbuzier, who invited an Indonesian male singer named Vidi Aldiano. The title of the movie this time is "Bisikan Jenazah" which you can watch on Youtube, uploaded by Bersahaja Entertainment.
In the podcast, Vidi shared his experience watching a horror movie by Aldi Taher which made him very excited about the movie. This movie is very entertaining for the audience. After 8 months of showing in theaters, this movie was uploaded on Youtube by the movie production house. 1 hour 25 minutes long, I took the time to watch it on Youtube.
After watching this movie, I was very entertained. How amazed by Aldi Taher who turns out to be very multitasking in this movie. He is an actor, director, scriptwriter, director and editor of this movie. With his long background in the film industry, he is very confident in his ability to make a movie. So, I think Aldi Taher might hone his experience and skills in making horror movies.
The movie he made is set in the city of Kuala Lumpur, Malaysia. Even though Aldi Taher himself is an Indonesian who has been born in Indonesia, the budget to make this movie means not a small amount, right? The cast is also not much, only 2 cast is enough.
Played by Aldi Taher and Emma Maembong, they also use their real names as cast names. It seems that Aldi Taher doesn't have the idea of ​​making another name or maybe to make it seem more real.
---
---
Storyline
---
---
!Bisikan Jenazah Image](https:[//media.suara.com/pictures/653x366/2022/09/23/17549-sinopsis-bisikan-jenazah-film-aldi-taher.webp)
At the beginning of the scene, a newly married couple is seen in a yellow car, exploring the city of Kuala Lumpur in search of a hotel or villa that they will rent for 3 days. Aldi and Emma turned out to be lost because they were looking for the right hotel for them, but here I just realized, nowadays there are google maps, why do you still get lost to find a location? Don't they know that AirBnb or apps provide hotel booking services? I don't know, it seems that from the beginning the movie was very strange and funny!
When they got lost and finally Emma suddenly pointed to a villa for rent, a large but not well-maintained villa, Emma should have known that it was not the right place for a honeymoon, but Emma was very happy with the villa and wanted to stay there. Then, Aldi finally called the villa owner to pay the fee, but oddly enough, the villa owner even freed their stay. At this point they should understand that this villa is already very suspicious, right?
During their stay at the villa, many strange things happened until they finally realized they had been disturbed by a ghost or something, Emma was also possessed by a spirit who turned out to be a person who used magic and took a new victim. At the end of the movie, it is explained that their neighbors have long died because they were killed as sacrifices, so it turns out that Emma was whispered by the corpse to tell that the body should be buried properly.
---
---
Pros and Cons
---
---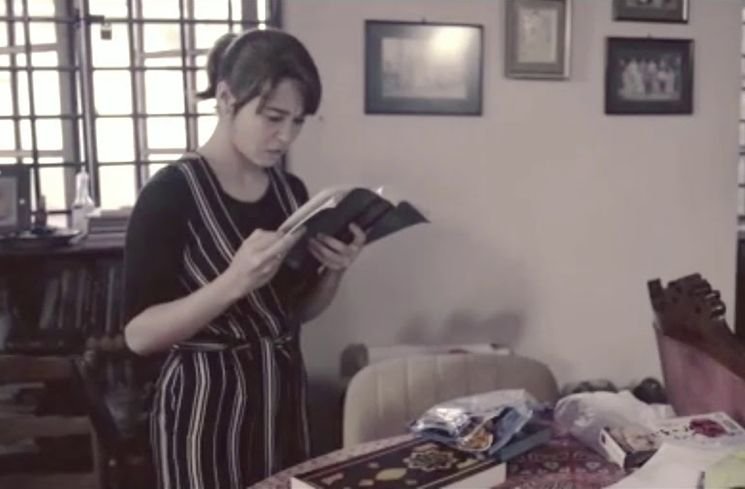 This movie is very entertaining for the audience, what should be a horror movie, instead it becomes a comedy genre. I already explained that at the beginning of the scene, they were in a car circling the city of Kuala Lumpur, in this scene there was something that shook my head the most. During the 15 minutes in the car, it seems that the cameramen are very amateur in camera settings so that the faces of the two actors are blurry, in fact they are very focused on the shadow of the car behind them. I laughed so hard throughout this scene, and this proves that this scene shoot has no cracks or very bad edits.
Then the appearance of several jumpscares that were not smooth, looked like hair being flown with a rope, or just a score so strong that it broke the audience's ears. Not only that, the make-up that failed badly when Emma was in a trance, Emma's face seemed to be carved with a pencil to make the impression of facial veins that appeared but failed.
The most epic, at the end of the movie, there are several paragraphs that appear to explain the ending of the movie, it seems very lazy and there is no creativity. It's like watching a movie that has come to a hanging ending, you just get a weird explanation so you won't be disappointed. But this is really very comedy!! The final explanation of this movie is the same as the synopsis they released. Without watching, you already know all the plots and plots of this movie. Very Epic and worth watching.
My rating for this movie is 1/10, but it makes a very entertaining impression on the audience!!
---
See you the next time hive friends!
---
---
Editing by Lightroom and VN iphone 11
---
---
---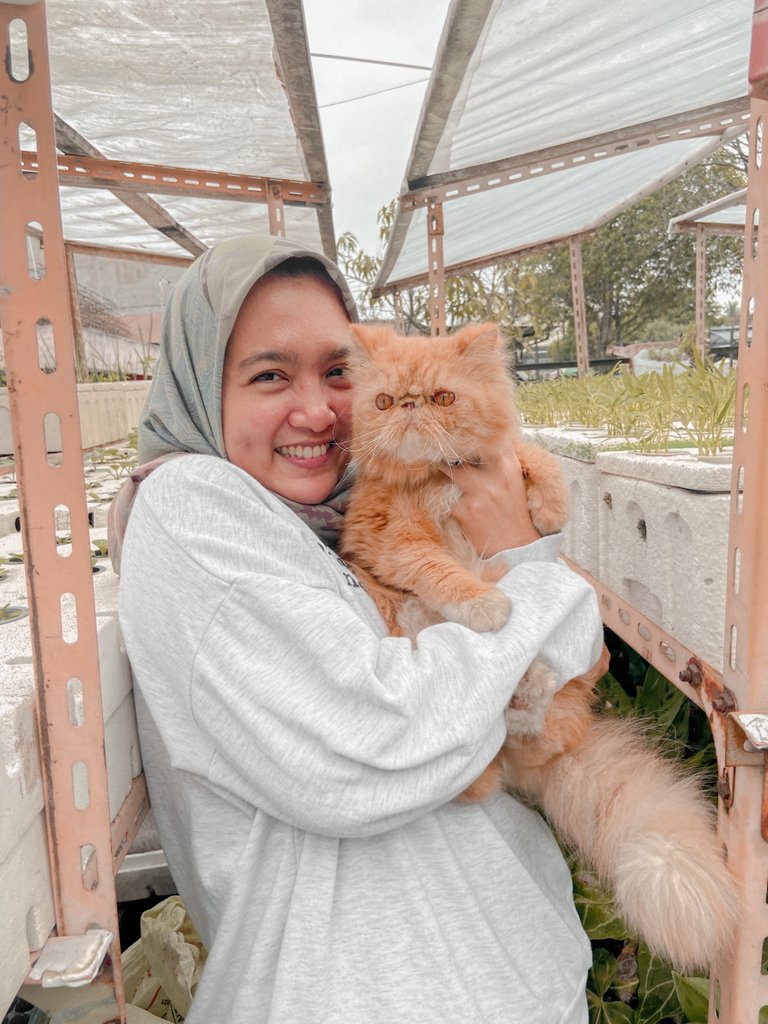 About Author
Annyeong yorobun! Welcome to wita's corner. Author is a full time housewife who loves to eat while writing. Enthusiasm to gardening and cooking. Like the exploration of new things and have many dream is unlimited. Always vote and give suggestions to advance this author.
If you like his content, don't forget to support me and leave a comment below. Make sure to keep read and watch my content. Thankyou so much :)