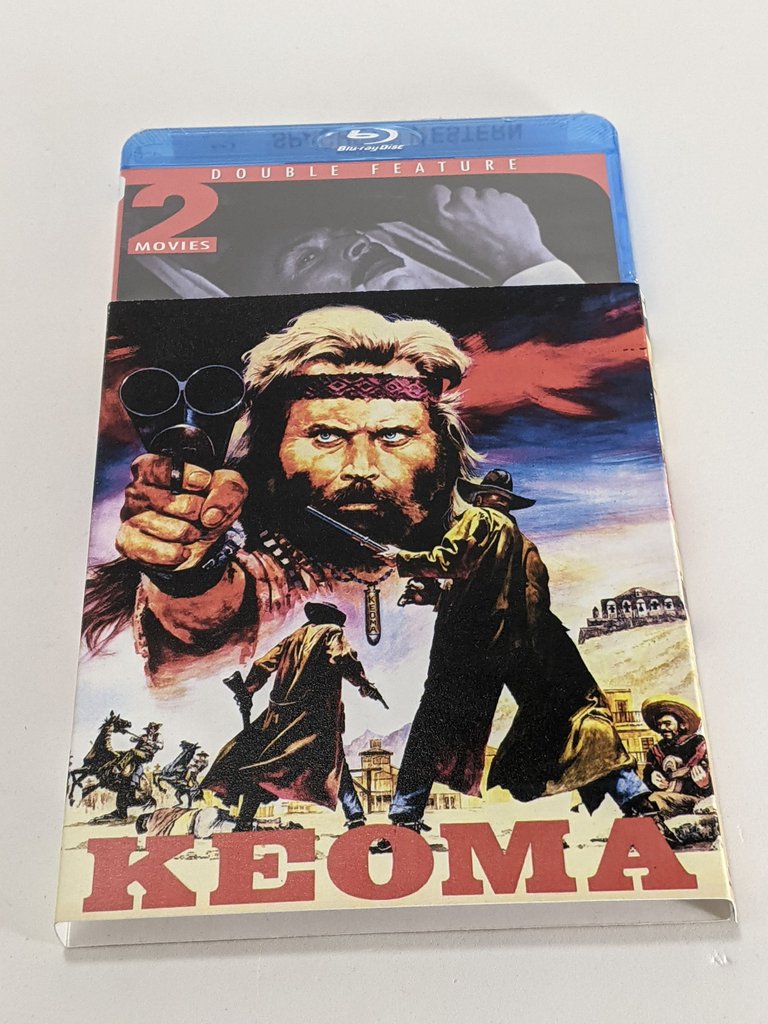 Hey everyone, I'm back with another custom made slipcover. I've been having a blast with these and really getting wrapped up in them. This one is a bit of a placeholder since Arrow Video has now released both Keoma and The Grand Duel and I will absolutely upgrade to those editions in the future. For the mean time, at least my copy looks a little spruced up.
I started off with Keoma, one of my favorite Spaghetti Westerns with an absolutely hilarious soundtrack. I went with the original poster art which is a stunning piece of original artwork.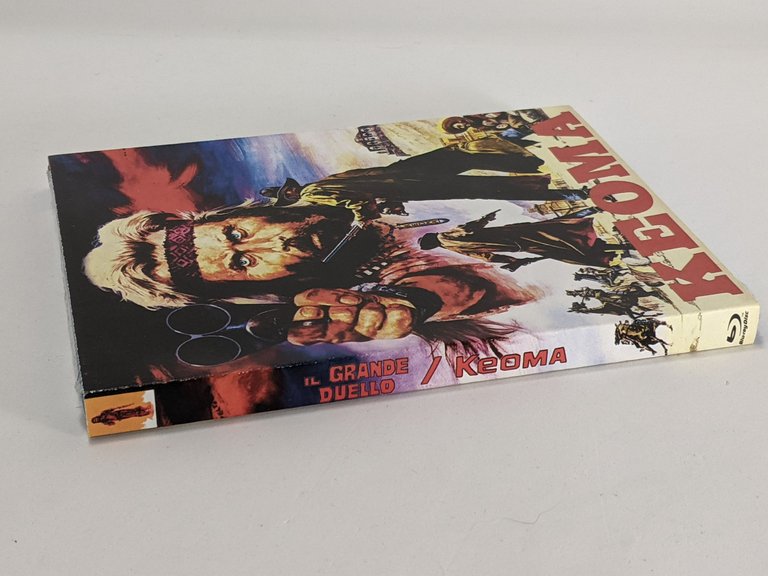 I had the artwork wrap around to the spine. I'm a little disappointed with my text choice for the spine and I think I'll change it something else and print out another copy.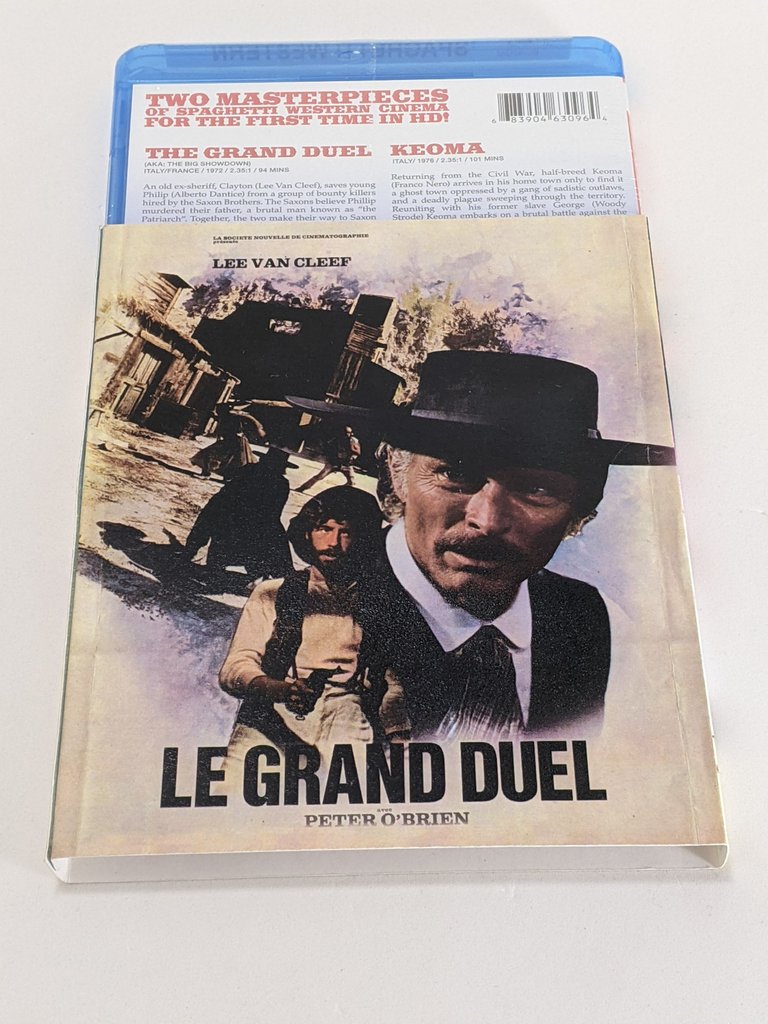 After all that crap I talked in my last few blog posts about crappy Photoshopped blu-ray covers, I ended up going with a photo collage poster for The Grand Duel lol. The movie does have an excellent US poster with a drawing of Lee Van Cleef but I've honestly always been pretty partial to this one.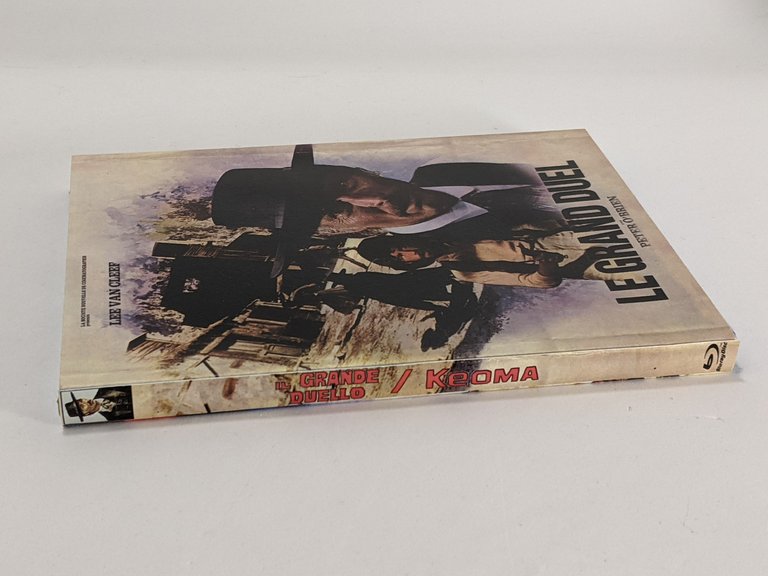 Wrap around artwork for the spine again. Same font as the Keoma spine. Again, I don't like this font and think I need to fix it.
Last but not least we have the original blu-ray artwork that I was covering up. This one is actually pretty decent for a budget combo blu-ray. Nothing egregious like the Near Dark and Buffy slips I made. I love both of these movies and honestly just wanted some full page artwork for them.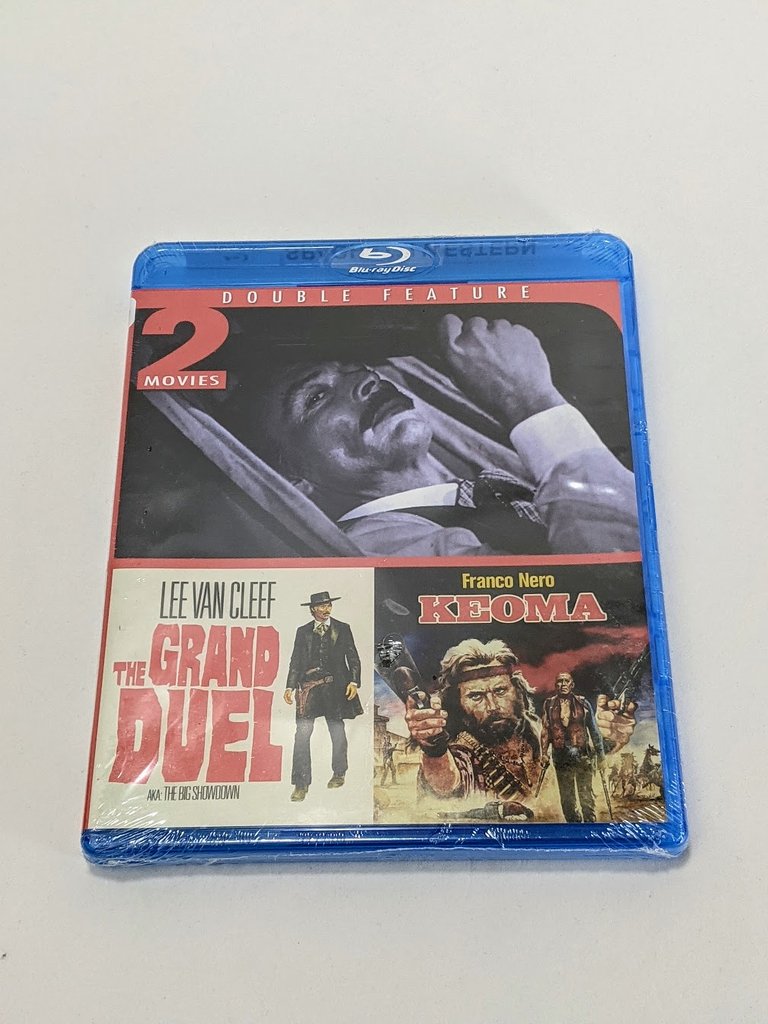 What do you think? Feel free to let me know what you would change or just share your thoughts on the movies! I love conversation and want to know what you think!
You can check out my other two custom slipcovers here: