Hello friends! movie and series lovers, I hope you are all very well. Today I woke up feeling like rummaging through the trunk of memories, so here I bring you a little piece of my childhood, I mean two series that marked in a special way that time of my life.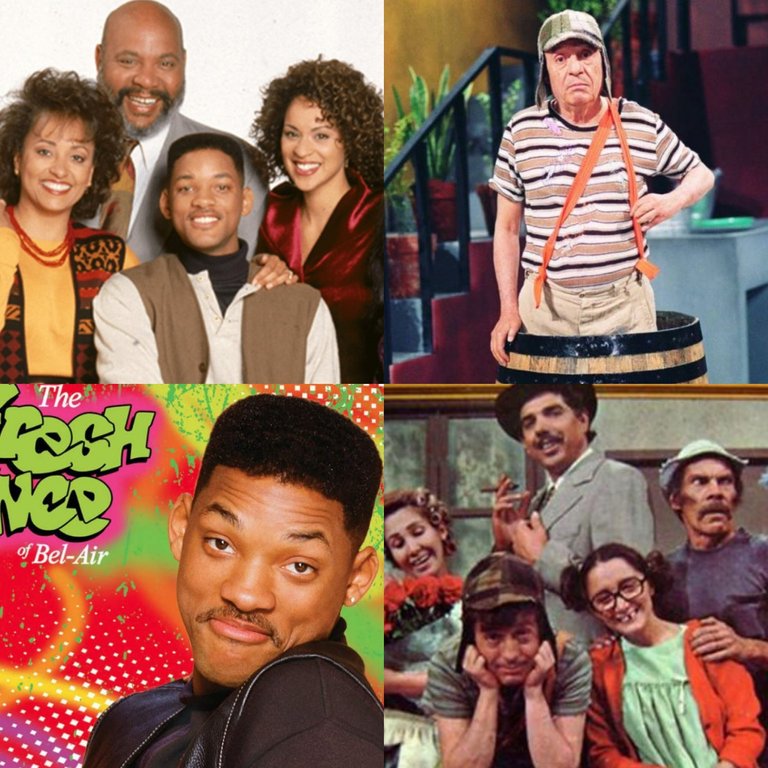 Source 1 2 3 4
Fresh Prince of Bel Air
It is a classic par excellence of the nineties that became very popular at that time and later; although this series takes me almost a decade, I remember it fondly as it was part of my childhood and adolescence. The series stars Will Smith, James Avery, Janet Hubert-Whitten, Alfonso Ribeiro, Karyn Parsons, Tatyana Maria and many others.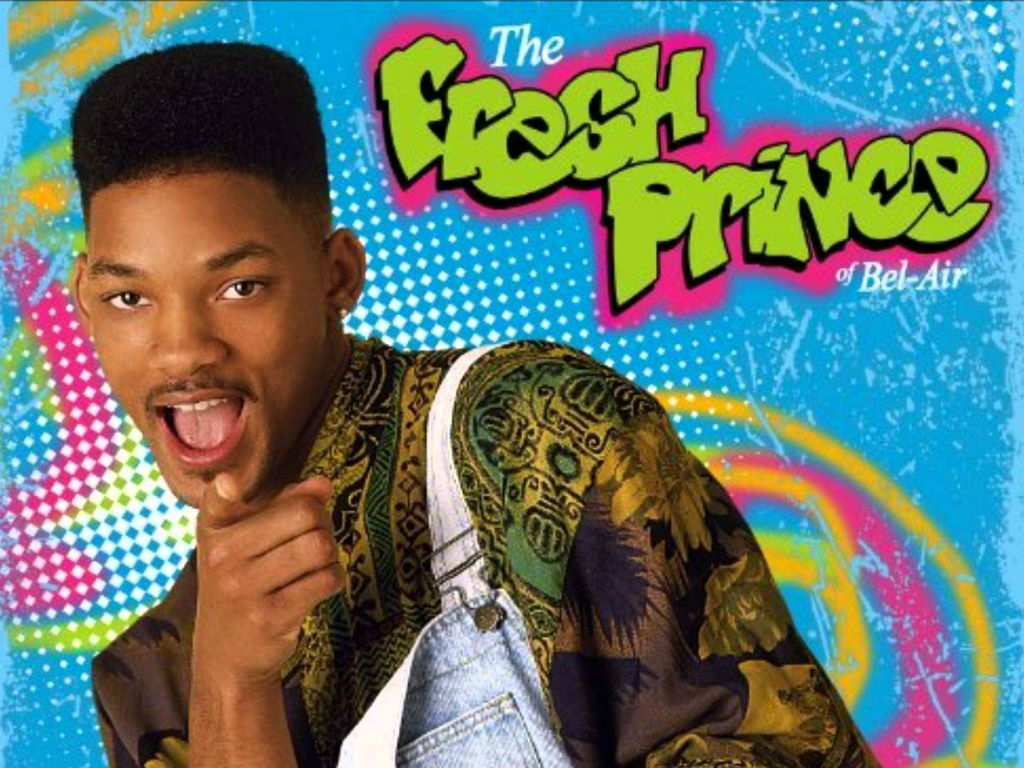 Source
What's it about?
The plot begins with Will Smith, an unemployed and somewhat troubled young man living in the suburbs of Philadelphia, due to his behavior is sent by his mother to live in the suburbs with his aunt and uncle in the richest neighborhood of Los Angeles, generating continuous humorous conflicts due to the contrast between both worlds. Will will have to learn good manners, but he will also be the one to teach his family to live life differently, to smile and learn from those who don't have it all.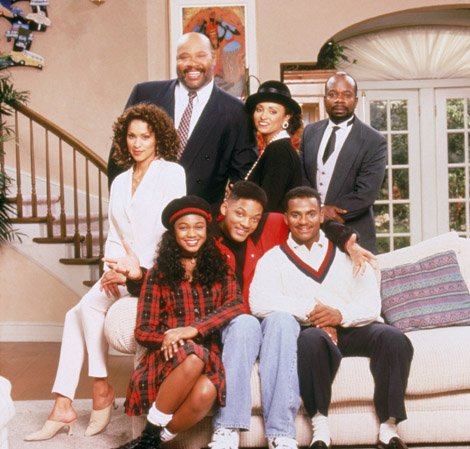 Source
This is how I remember it:
Fresh Prince of Bel Air contains 148 episodes divided into 6 seasons, of which I dare say I only missed a few episodes. Back then I was a teenager and had many other options to entertain myself with, more TV shows, more animated series, movies and many other things that would surely catch the attention of a girl my age. But I preferred my somewhat old and outdated series, which along with another one that I will name later, brightened up my afternoons every day. Not to say that I didn't watch other series or movies, but I always leaned towards these two comedies... they were like my comfort zone.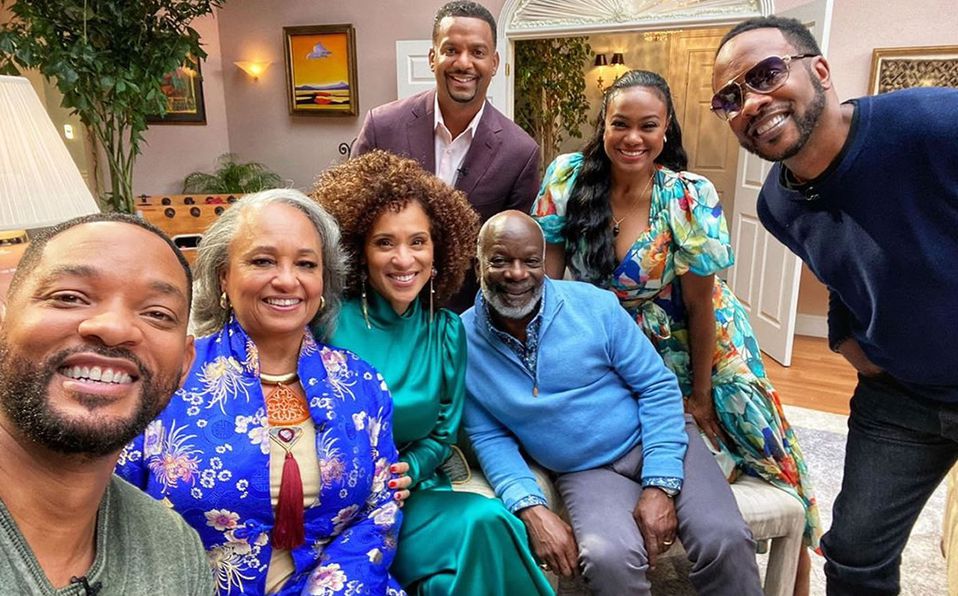 This is a photo of the cast, together again after 30 years
---
The Chavo of eight
"The number one humorous television program in television" that's how it was presented in every broadcast and how right he was... it was on the screens for almost 50 uninterrupted years. Maybe many of you know this series or it rings a bell, in my case I remember it as if it were yesterday.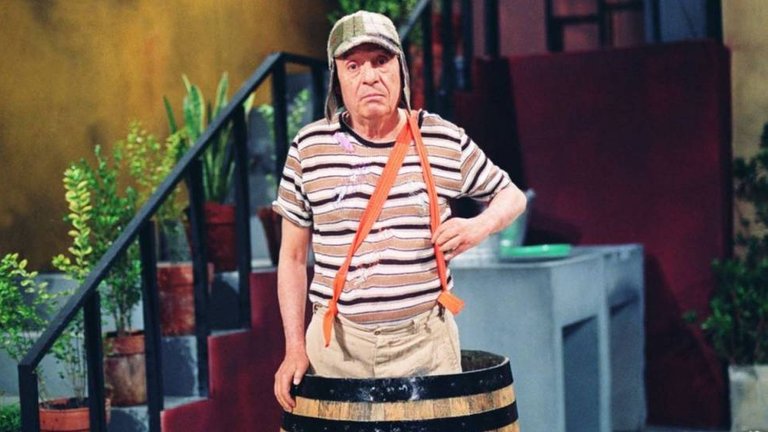 Source
The program
was about the experiences of a group of people living in a Mexican neighborhood where the main character, the Chavo, makes jokes with his friends that cause misunderstandings and arguments among neighbors, all with a comic touch, it should be noted that some of the characters were adults pretending to be children, which gave more humor to the program.
The Mexican television series was created and starred by Roberto Gómez Bolaños and produced by Televisa.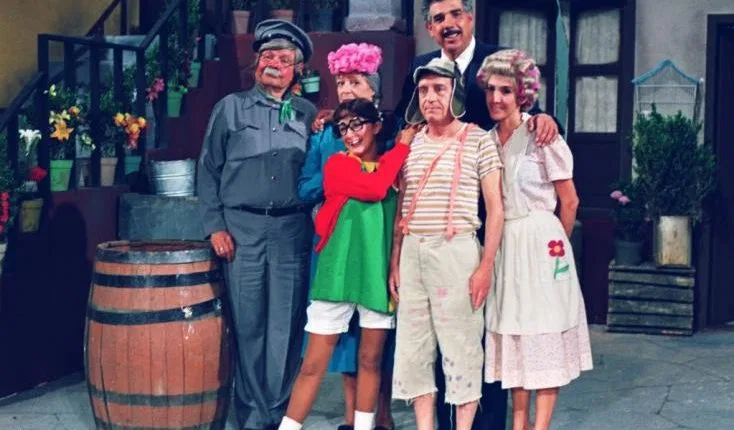 Source
Memories
Every afternoon my family and I would sit down to watch this comedy, the Chavo, it was one of the few programs that we all liked. As in my family we are several members, each one had different tastes, ages and preferences, the programs that one liked did not like the other and so on, but every time we watched the Chavo none of us complained, this series is one of those that can capture the attention of an adult and a child at the same time, as it is shown in a pleasant way for both groups.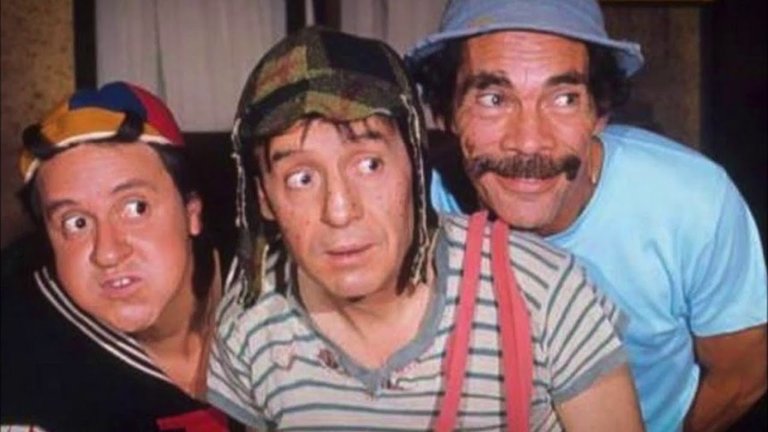 Source
The Chavo of eight was not just another sitcom, the funny and family moments were always accompanied by a great moral or life lesson. It not only made me laugh, but it taught me several things, besides phrases and jokes; The best of all was that I shared with my family. For me those moments were special, together with my parents and siblings... I enjoyed those moments very much and I will always remember them fondly.
That's why when I discovered this initiative, many series and movies that I have seen throughout my life came to my mind; but after meditating a little I came to the conclusion that these two were the most significant at that time, they managed to plant themselves in my heart and I still keep them as good memories. So thank you
@notacinephile for creating this contest I had a great time remembering those times! Thank you all for reading my contents, for supporting me, Thank you! A pleasure to share with you. Until next time 👋🏼
---
Collage made with the application: Photocollage Editor
Translation made with the free version of the translator Deepl From Spanish to English