Hello dear friends of Hive ❤️ I wanted to talk to you this time about horror classics.
Hola queridos amigos de Hive ❤️ quería hablarle en esta oportunidad sobre los clásicos del terror.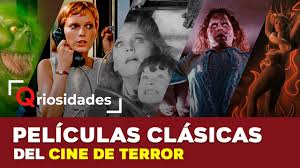 Many are the fans of this genre of movies, who is not startled by a suspense and horror movie.
Muchos son los fanáticos de este género de películas, quien no se sobresalta con una película de suspenso y terror.
We can name many, but this time I am going to mention the exorcist and the spell. Movies that make your hair stand on end when you watch them alone and especially in the middle of the night.
Podemos nombrar muchas, pero en esta oportunidad les voy a mencionar el exorcista y el conjuro. Películas que ponen los pelos de puntas al verlas a solas y sobre todo a media noche.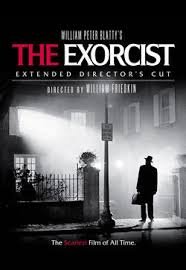 The Exorcist is a movie that tells the story of Regan MacNeil (played by Linda Blair), a 12 year old girl, who presents erratic behaviors and experiences paranormal experiences after suffering a demonic possession. The plot of the film features two priests and the 12-year-old girl's mother, who fight to get rid of the evil inside the little girl.
El Exorcista está película narra la historia de Regan MacNeil (interpretada por Linda Blair), una niña, de 12 años, que presenta comportamientos erráticos y experimenta experiencias paranormales tras sufrir una posesión demoníaca. La trama de la película actúan dos curas y la madre de la niña de 12 años, los cuales luchan para sacarle el mal que la pequeña lleva adentro.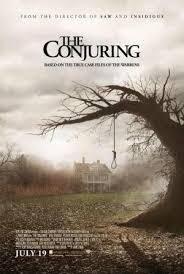 The Conjuring is a real-life supernatural horror thriller about a family of seven. The horror scenes are in a chilling atmosphere where you can put suspense and put your nerves on edge.
El Conjuro es una película de terror suspenso sobrenatural que paso en la vida real que cuenta de una familia compuesta por 7 integrantes.
Las escenas de terror son en una atmósfera escalofriante donde se puede poner suspenso y poner los nervios de puntas.
I can confess that these movies left me sleepless for several days, it caused me a lot of panic I confess.
Les puedo confesar que estás películas me dejó días sin dormir por varios días, me causó mucho pánico les confieso.
Pictures taken from the internet

I used Deepl translator for the translation.
Fotos tomadas de internet
Utilicé el traductor Deepl para la traducción.