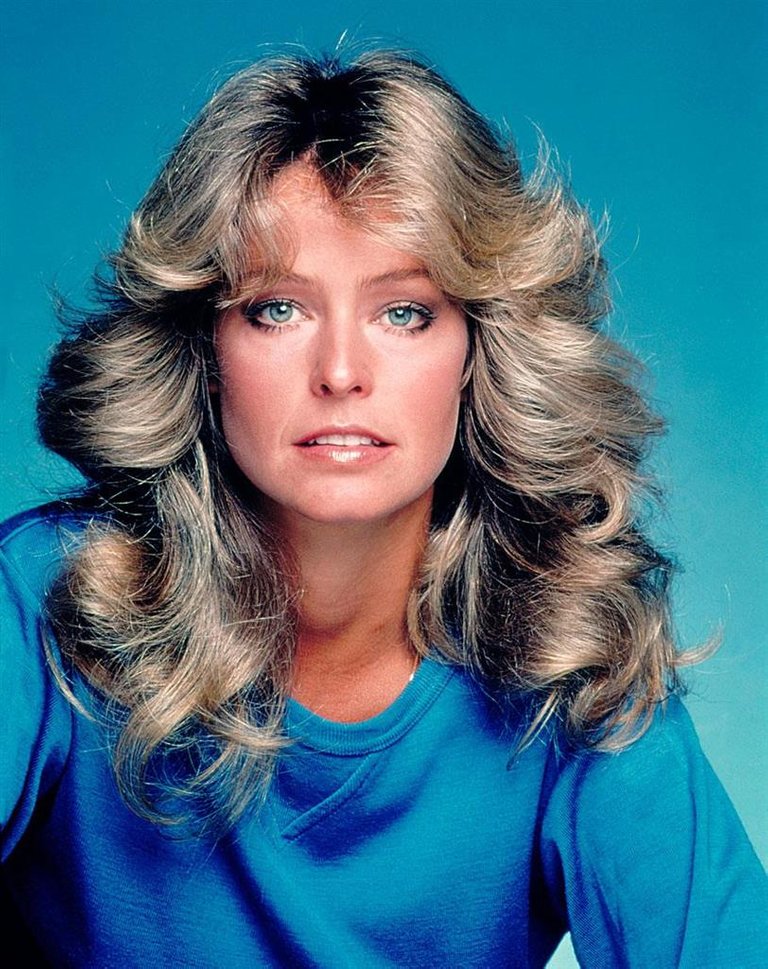 Cover



Hi Hivers! today I would like to talk about a topic that has been on my mind for a few days now, about the changes of interpreters in the characters of TV series and their consequences. As we all know, no one is indispensable, not even the success of the character guarantees the actors to stay with the role they were assigned.
With the passage of time there are series that become so endearing that the characters that make them up become part of you, creating a sense of admiration and respect for the actor who plays them. However some end up getting tired or on the contrary end up tiring their production team or coworkers, that is why I would like in this essay to talk about the times in which our favorite characters have been replaced, changed or even fired from the TV shows that made them famous.
The first case that comes to mind is that of Farrah Fawcett, the famous sex symbol of the 70's and the protagonist of a title that many of you may be familiar with: Charlie's Angels. This series is one of the most successful of that decade and Fawcett, who by then was emerging as one of the young promises of the industry, shared the lead role with two other young stars Kate Jackson and Jaclyn Smith, when she decided to retire from the series after only one season. The series went down in ratings, although she had to fulfill the contract that obliged her to appear as a special guest in future seasons, the reasons for her departure until today are unknown but it is said that Farrah did not like the sexualization of her character. We will never know unfortunately the actress with her iconic stepped hairstyle, died in 2008 overshadowed by dying on the same day as the King of Pop Michael Jackson.
The same fate befell Aunt Vivian brilliantly played by actress Janet Hubert-Whitten in the endearing 90's series The Fresh Prince of Bel-Air. Unlike Farrah's character, Aunt Vivian was replaced by actress Daphne Maxwell Reid in season 4 after she was fired due to pregnancy. But over the years other versions said that the actress Janet Hubert-Whitten had a lousy relationship with Will Smith and that was the real cause of her dismissal, the career of the actress ended with that character contrary to what happened with Will Smith's own career. However, in 2020 Will and Janet reunited and fixed their problems after 27 years without talking to each other, in the reunion organized by HBO that aired last November. The series also never became the same without her character, Janet Hubert-Whitten will always be the unique and original Aunt Vivian for us fans.
Shannen Doherty is not only known for her participation in the iconic Beverly Hills, 90210 series that she also ended up leaving, but it's not 90210 that I want but the most memorable character and the one I remember the most is Prue Halliwell in another TV hit of the 90's: Charmed. She was the starring figure along with 2 other actresses Allysa Milano and Holly Marie Combs with whom years later she confessed to have a very bad relationship. She was replaced by actress Rose McGowan who never had the same presence on screen, the series lost millions of viewers and despite lasting 7 more seasons apart from the 3 in which Doherty was, the series was never the same without the actress.
Another well-known case was that of Topher Grace, the well-known Eric Forman, the protagonist of another 90's series: That's 70's Show. Although he was in 7 of the 8 seasons of the series and retired to pursue his dream of a career in film, a dream he never achieved, his decision led the series to be canceled at the end of season 8. However it was about time, the sense of plot of the series had long been lost in this series in which Grace shared credits with other luminaries among which were Ashton Kutcher, Danny Masterson, Wilmer Valderrama, Jackie Burkhart, Mila Kunis and Laura Prepon.
But if we talk about layoffs we cannot leave out one of the most controversial of recent years nothing more and nothing less than the one suffered by the actor of Two and a Half Men Charlie Sheen, at the end of the eighth season of the show. The actor was fired due to his problems with alcohol and drugs and was eventually replaced by Ashton Kutcher. In 2011 the show's production put a pause to the show's filming so that Sheen could enter rehab but he never wanted to and to top it off, it is said that he assaulted the producer, which led to his immediate dismissal. The series never felt the same without him and was ended in 2015 after 12 seasons. The actor lost the position he held: being one of the highest paid in the industry with a figure that hovered around 1.8 million dollars per episode. Sheen never managed to recover his career and although he was invited for the final episode of the series, he rejected the proposal, today he admits he regrets how that infamous episode in his life ended in 2011.
In life nothing is certain, not even being successful guarantees nothing, the only thing that all these actors share is the love of an audience that refuses to forget their favorite characters. The list would grow longer if I were to count the times in which Latin American telenovelas were left without their main character, perhaps I will deal with this subject in another essay. I can only thank you if you made it this far and invite you to comment below if you remember any other replacement or dismissal.
---
Farrah Fawcett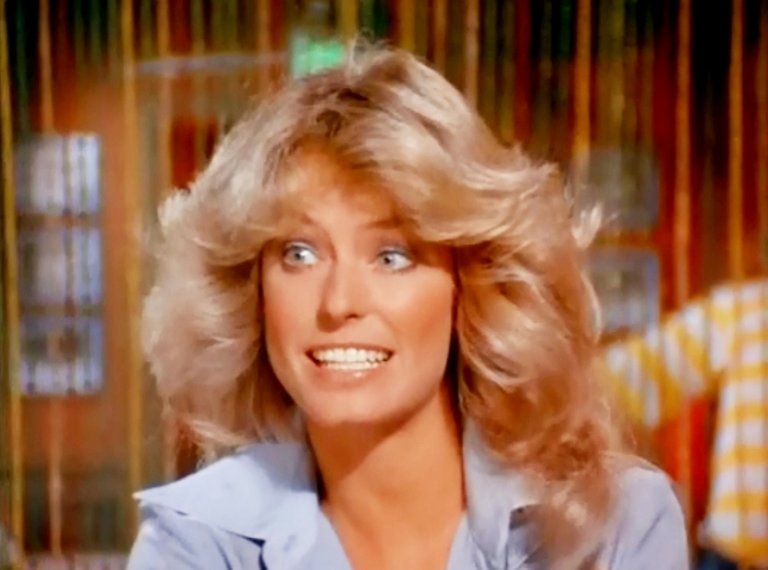 Hola Hivers, hoy me gustaría hablar de un tema que me ha estado rondando la mente desde hace unos días atrás, acerca de los cambios de intérpretes en los personajes de las series de Televisión y sus consecuencias. Como ya es sabido nadie es indispensable, ni siquiera el éxito del personaje les garantiza a los actores quedarse con el rol que les fue asignado.
Con el paso del tiempo hay series que se vuelven entrañables tanto que los personajes que la conforman se vuelven parte de ti, creando un sentido de admiración y respeto por el actor que los interpreta. Sin embargo algunos se terminan cansando o por el contrario terminan cansando a su equipo de producción o compañeros de trabajo, es por eso que me gustaría en este ensayo hablar de las veces en los cuales nuestros personajes favoritos han sido sustituidos, cambiados o hasta despedidos de los programas de televisión que los hicieron famosos.
El primer caso que me viene a la mente es el de Farrah Fawcett, el famoso símbolo sexual de los 70's y la protagonista de un título que a muchos les sonara conocido: Los Ángeles de Charlie. Esta serie es una de las más exitosas de esa década y Fawcett que para ese entonces emergía como una de las jóvenes promesas de la industria compartía el protagónico con otras 2 jóvenes estrellas Kate Jackson y Jaclyn Smith, cuando decidió retirarse de la serie luego de tan solo una temporada. La serie se vino abajo en rating, aunque tuvo que cumplir el contrato que la obligaba a aparecer como invitada especial en las futuras temporadas, las razones de su salida hasta hoy son desconocidas pero se dice que a Farrah no le gustaba la sexualización de su personaje. Nunca lo sabremos lamentablemente la actriz con su icónico peinado escalonado, murió en 2008 eclipsadada por morir el mismo día que el Rey del Pop Michael Jackson.
La misma suerte corrió la tía Vivian genialmente interpretada por la actriz Janet Hubert-Whitten en la entrañable serie de los 90's El Príncipe del Rap. A diferencia del personaje de Farrah, la tía Vivian fue sustituida por la actriz Daphne Maxwell Reid en la temporada 4 después del despido que sufrió por motivos de embarazo. Pero con los años otras versiones decían que la actriz Janet Hubert-Whitten tenía una pésima relación con Will Smith y eso fue la causa real de su despido, la carrera de la actriz termino con ese personaje al contrario de lo que paso con la propia carrera de Will Smith. Sin embargo en 2020 Will y Janet se reunieron y arreglaron sus problemas después de 27 años sin hablarse, en el reencuentro organizado por HBO que se transmitió en noviembre pasado. La serie tampoco volvió hacer la misma sin su personaje, Janet Hubert-Whitten siempre será la única y original tía Vivian para nosotros los fanáticos.
Shannen Doherty no solo es conocida por su participación en la icónica Beverly Hills, 90210 serie que a la larga también terminó por dejar, pero no es de 90210 que quiero sino del personaje más memorable y el que más recuerdo el de Prue Halliwell en otro éxito televisivo de los 90's: Charmed. Era la figura estelar junto a otras 2 actrices Allysa Milano y Holly Marie Combs con las que años después se confesó mantener muy mala relación. Fue reemplazada por la actriz Rose McGowan que nunca tuvo la misma presencia en pantalla, la serie perdió millones de espectadores y a pesar de durar 7 temporadas más aparte de las 3 en las cuales Doherty estuvo, la serie nunca volvió a ser la misma sin la actriz.
Otro caso conocido fue el de Topher Grace el conocido Eric Forman el protagonista de otra serie noventera: That's 70's Show. Aunque estuvo en 7 de las 8 temporadas de la serie y se retiró para perseguir su sueño de hacer carrera en el cine, sueño que finalmente nunca consiguió, su decisión llevo a la serie a ser cancelada al final de la temporada 8. Sin embargo ya era hora, el sentido argumental de la serie se había perdido desde hace mucho en esta serie en la que Grace compartía créditos con otras luminarias entre las cuales estaban Ashton Kutcher, Danny Masterson, Wilmer Valderrama, Jackie Burkhart, Mila Kunis y Laura Prepon.
Pero si despidos hablamos no podemos dejar por fuera a uno de los más polémicos de los últimos años nada más y nada menos que el que sufrió el actor de Two and a Half Men Charlie Sheen, al término de la octava temporada del show. El actor fue despedido debido a sus problemas con el alcohol y las drogas y finalmente fue reemplazado por Ashton Kutcher. En 2011 la producción de la serie puso una pausa a las grabaciones del show para que Sheen entrara en rehabilitación pero nunca quiso y por si fuera poco se dice que agredió al productor lo que derivo su despido inmediato. La serie nunca se sintió igual sin él y fue finalizada en 2015 después de 12 temporadas. El actor perdió el puesto que ostentaba: ser uno de los mejores pagados de la industria con una cifra que rondaba los 1.8 millones de dólares por episodio. Sheen nunca logró recuperar su carrera y aunque fue invitado para el episodio final de la serie, rechazó la propuesta, hoy admite estar arrepentido de como termino aquel infame episodio en su vida en 2011.
En la vida nada es seguro ni siquiera tener éxito te garantiza nada, lo único que comparten todos estos actores son el amor de un público que se niega a olvidar a sus personajes favoritos. La lista se agrandaría si contara las veces en los cuales las telenovelas latinoamericanas se quedaron sin su figura principal, quizás trate el tema en otro ensayo. No me queda más que agradecer si llegaste hasta aquí e invitarte a que comentes aquí abajo si te acuerdas de algún otro reemplazo o despido.
---
Stars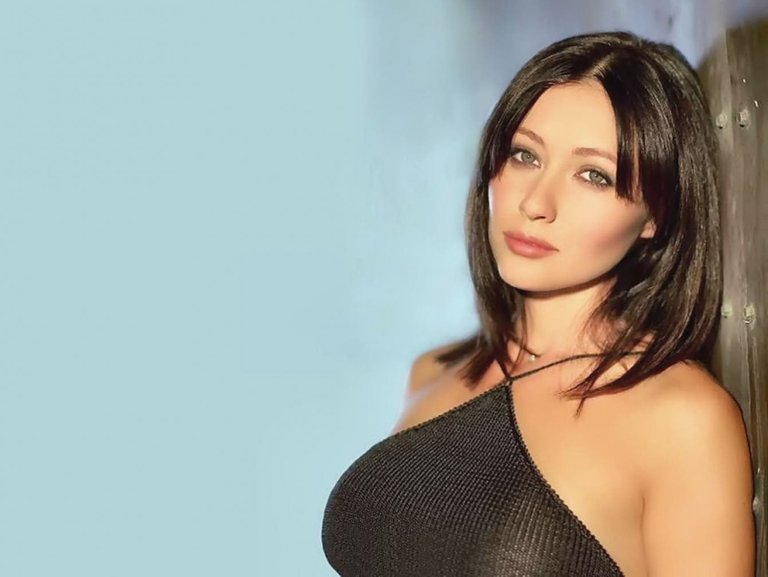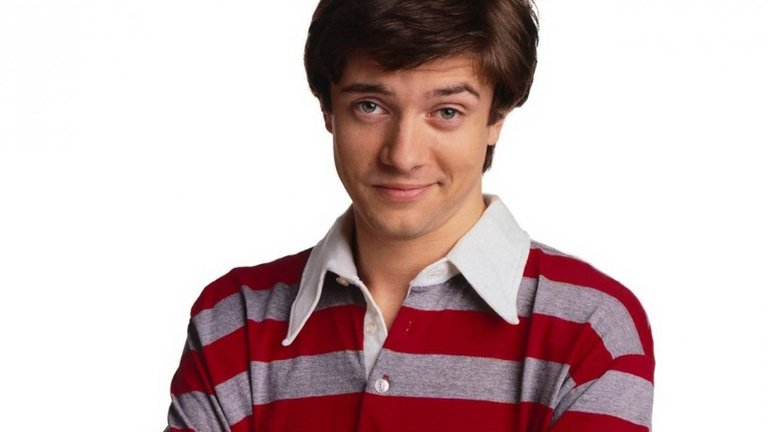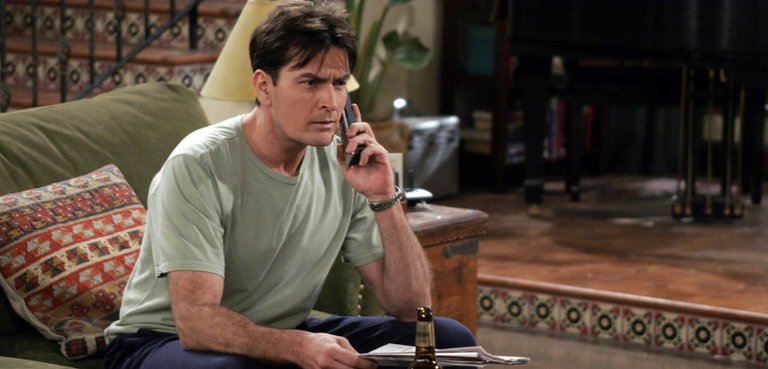 Aunt Viv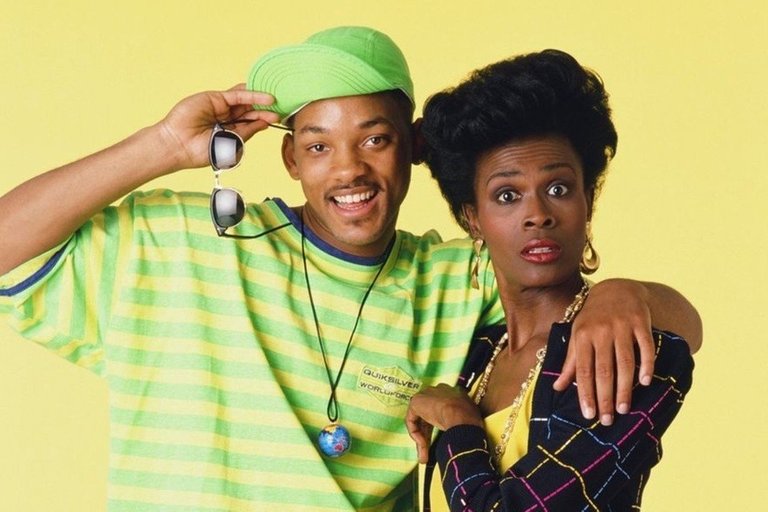 ---
𝐀𝐧𝐨𝐭𝐡𝐞𝐫 𝐩𝐨𝐬𝐭𝐬 𝐨𝐟 𝐦𝐲 𝐚𝐮𝐭𝐡𝐨𝐫𝐬𝐡𝐢𝐩 | 𝐎𝐭𝐫𝐚𝐬 𝐩𝐮𝐛𝐥𝐢𝐜𝐚𝐜𝐢𝐨𝐧𝐞𝐬 𝐝𝐞 𝐦𝐢 𝐚𝐮𝐭𝐨𝐫í𝐚:
---
---
𝐓𝐫𝐚𝐧𝐬𝐥𝐚𝐭𝐞𝐝 𝐛𝐲 𝐦𝐞 & 𝐚𝐥𝐬𝐨 𝐮𝐬𝐢𝐧𝐠 Deepl
Spanish and English images was created by @sara-escribe