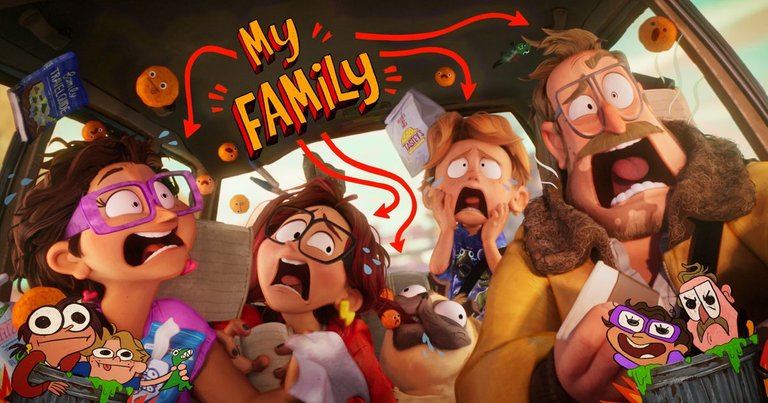 Recently I have seen two animated movies, which I knew nothing about them, the only thing I knew was that people spoke very well of them, but in terms of plot and animation style I went totally blind to see them and I was pleasantly surprised, not only because in terms of animation they are spectacular, having both different animation styles, but the story, despite being "simple" (to say it somehow), are very well developed from beginning to end. Today I am going to focus on the most recent one I saw, since the other movie I saw a few weeks ago and I want to see it again.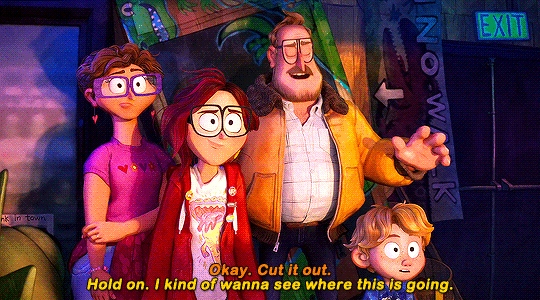 The Mitchells vs. the Machines, as I said before, is a movie that I started watching without any kind of expectations and I didn't know anything about its plot, so if the movie turned out to be a trash, I wouldn't be disappointed, but it's the opposite, it's an excellent and funny movie from beginning to end. Whose characters are very charismatic, despite having quite classic personalities, like the typical father who solves everything, but does not pay attention to his daughter. The daughter who thinks she is unique and different and whose dream is to be a great film director, the classic mother who worries about everything and tries to act as an intermediary between the fights of the father and the daughter, and then we have the youngest son, who is a little weird.
The story is simple, but it develops very well, with a lot of humor, which is quite good, to my surprise and did not cause me cringe, so in that aspect it is already gaining many points. Actually during some moments I let out some real laughs, something that hasn't happened to me for a long time with any animation and "comedy" movie. But this is something not to be surprised since this movie is under the hand of the same creators of Spider-Man: Into the Spider-Verse, which I consider the best animated movie of modern times and the best Spider-Man movie by far.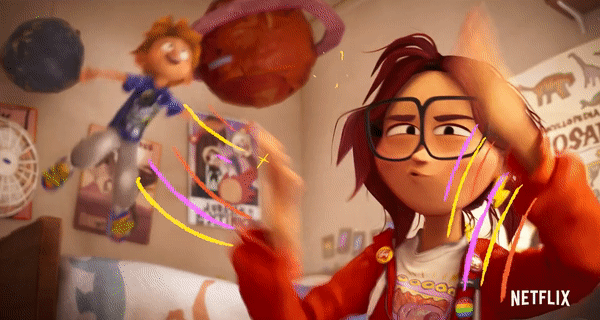 In terms of animations a genius and really that this movie is made by the same creators of Spider-Man: Into the Spider-Verse, as they have a very unique style that just by watching them you know it's them or at least you can sense it. I didn't know that Phil Lord and Christopher Miller (part of the group that created Spider-Man: Into the Spider-Verse), were in charge of this movie, but when I started watching it and seeing that characteristic animation style, I suspected that part of the group or the same group made The Mitchells vs. the Machines, which I confirmed when I finished watching the movie.