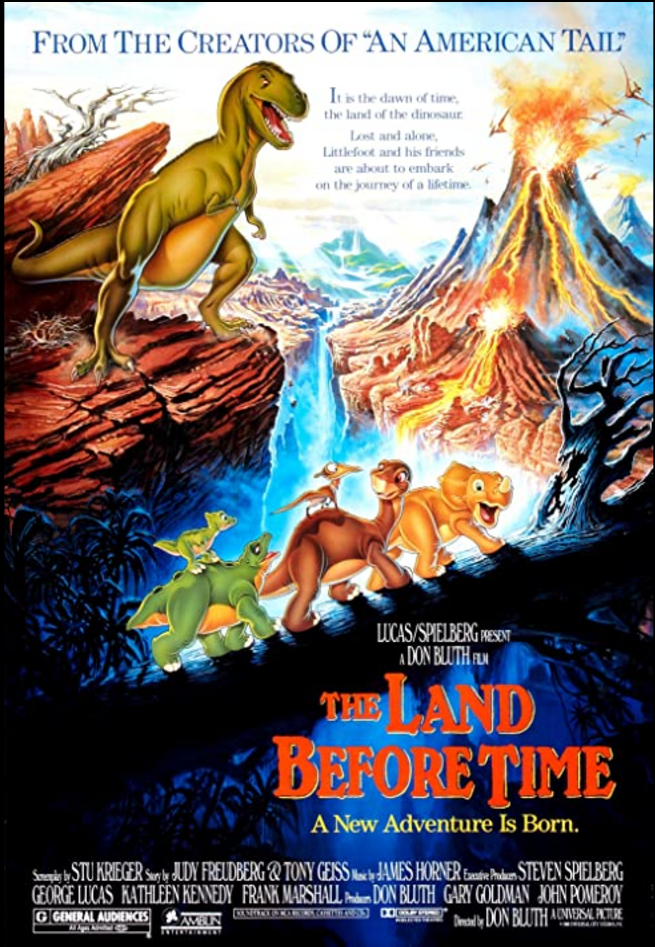 Source.
Few movies of my childhood have been so etched in my memory as
The Land Before Time.
The emotionality of the characters together with a theme that apart from being entertaining as a cartoon can be, was also didactic, since by the end of the eighties the dinosaur theme was booming, was enough to capture the attention of the children's audience.
One of Don Bluth's best movies without a doubt with a remarkable music.
It is difficult to give all the credit to Don Bluth and not mention the screenwriter Stu Krieger or the responsible for the soundtrack James Horner responsible for leaving us musical moments that even today continue to surprise us after so many years.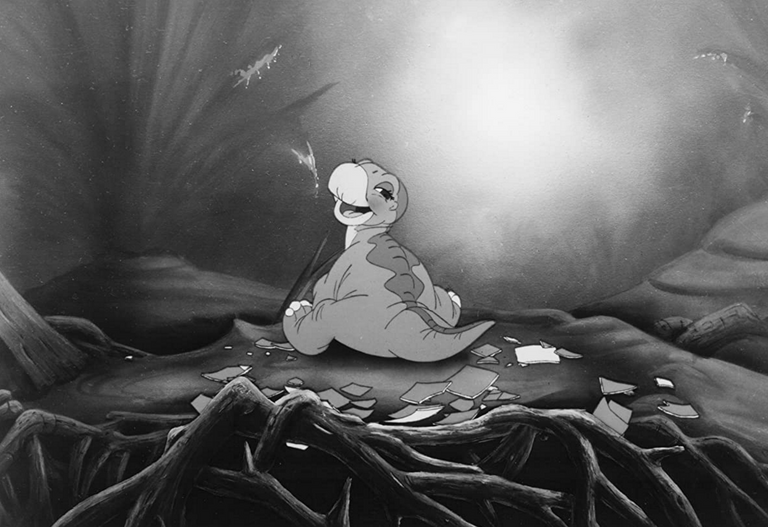 Source.

The plot tells the story of a group of vegetarian dinosaurs that inhabited the Earth long before the appearance of man, known as the "leaf eaters".
In that peaceful environment they must suffer the invasion of the terrible tyrannosaurs, aggressive and cruel carnivores, the so-called "sharp teeth", which attack them and force them to migrate in search of new pastures to survive.
The hope is called the Great Valley, a place where food is abundant and where dinosaurs can thrive and live in peace, and they are on their way there, having to overcome countless dangers.
And here begins the adventure of Littlefoot, a dinosaur belonging to the apatosaurus family, who tries to find this Enchanted Valley, and is helped by a group of friends, all small like him: Sera, a triceratops; Duckie, a sauroloph; Petrie, a pteranodon and Spike, a stegosaurus.
They are five dinosaurs, all orphans whose parents have died in previous fights against the fearsome tyrannosaurs. In order to survive they must unite and work as a team trying to overcome the numerous obstacles they encounter along the way in their quest for survival.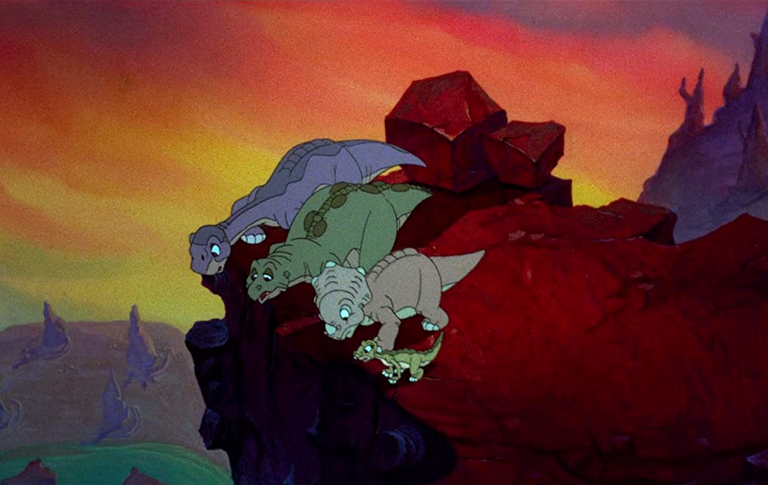 Source

The film is a story of friendship without borders and of the hard transition to maturity, to the struggle to survive seen from a children's perspective with cartoons.
Don Bluth's message is clear and could be applied to human society without inconvenience.
There is a magnificent display of artistic work, especially considering that in 1988 the technique of cartoon production was not as developed as it is today.
The naturalness in the movements of the dinosaurs is truly amazing.
The Land Before Time is in the best tradition of Disney movies, a story about childhood and the end of it with a Bluth who narrates it with a certain dose of humor and sadness.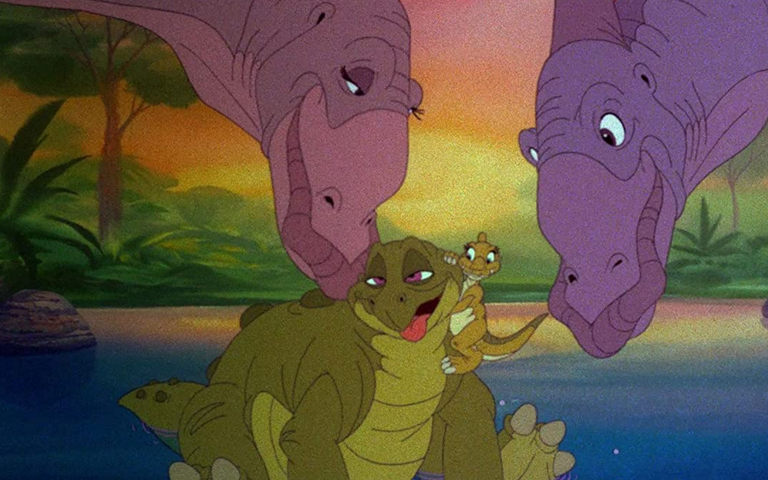 Source.
Through this article I participate in the contest CineTV Contest: Memories
The banners used as separators -Review and Opinion- correspond to PngTree