I must say all the cinema I watch is basically foreign, since Venezuelan cinema has not yet reached certain quality standards, and although there are films that are very good, they are sort of hidden gems to be discovered.
For this contest about foreign films I want to talk about a German film called "Die Welle" produced in 2008 and directed by Dennis Gansel. This movie is based on real events, based on the "3rd Wave" experiment, in which a high school teacher demonstrated with his students that even societies that enjoy freedom and have gone through dictatorships in the past are prone to fall back into the lure of autocratic and dictatorial ideologies.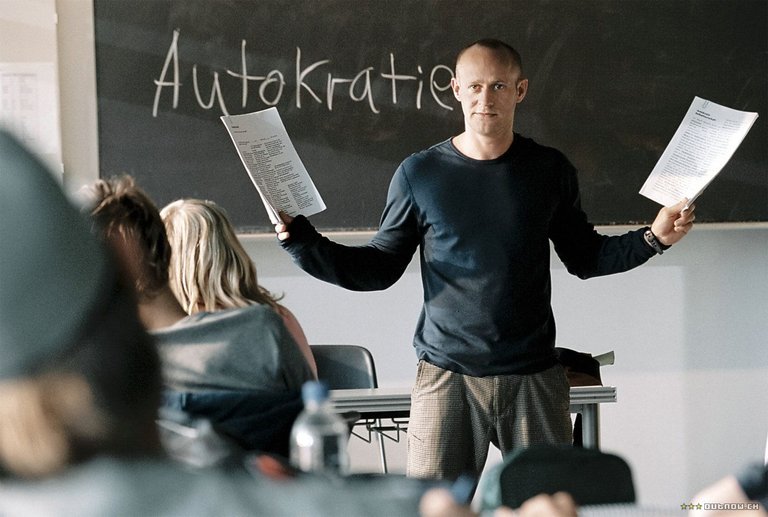 Source
This film tells the story how a teacher decides to make an experiment to motivate his students in the Autocracy class, he creates with his students a movement called "Die Welle" (The Wave). The teacher starts from the ideas of power through discipline and power through the group, thus forming a highly disciplined group in which students gradually begin to feel themselves more important to others, they feel supported and part of a project, so they decide to grow their group, and even confront other groups such as anarchists.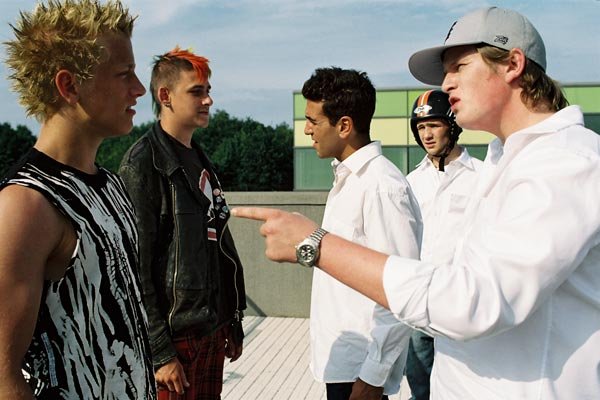 Source
Finally the experiment begins to get out of control, when the members of Die Welle begin to take control of spaces and forbid access to non-members, they begin to attack those who do not agree to be part of Die Welle, in others words they start to attack dissent.
The teacher seeing how his experiment is completely out of control decides to put an end and calls the students to a meeting in an auditorium, there by doing some acting he decides to show his students how what they are doing is something typical of a dictatorship, however, he did not count on the catastrophic consequences that would occur when a psychologically unstable student realized that it was all over, this is an example of how mentally unstable people can become dangerous fanatics in this kind of groups.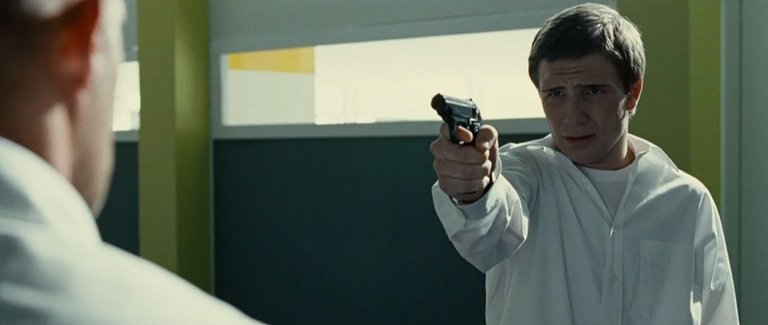 Source
What impressed me the most about this film was the accuracy with which it describes what has happened in my country Venezuela with the current dictatorial government, in the film it is evident how to establish an Autocracy, first you need a society that has suffered injustice, social inequality, inflation, among other factors, then you need a leader who proposes a new model, in which it focus on power through the group and discipline, then occurs the segregation of those who do not support the group, then occurs attacks on dissent, and then the murder and torture of dissidents.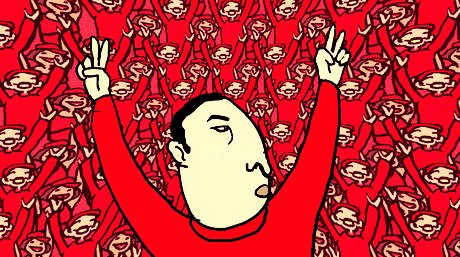 Source
This film made me see how easy it is for societies to fall into the lure of autocratic ideologies , which explains how some Latin American countries seem to be leaning towards governments that propose socialist models, after seeing the Venezuelan catastrophe, and even with a high percentage of Venezuelan migrants in their countries, they seem to be blinded by ideologies.
I have not had the chance to watch many German films, but in those I have watched I have noticed that the participation of teenagers as protagonists takes place frequently, as in "Good Bye Lenin!" and the series "Dark" or also often they make films about the war as "Die Untergang" because it is a country that is strongly marked by its history.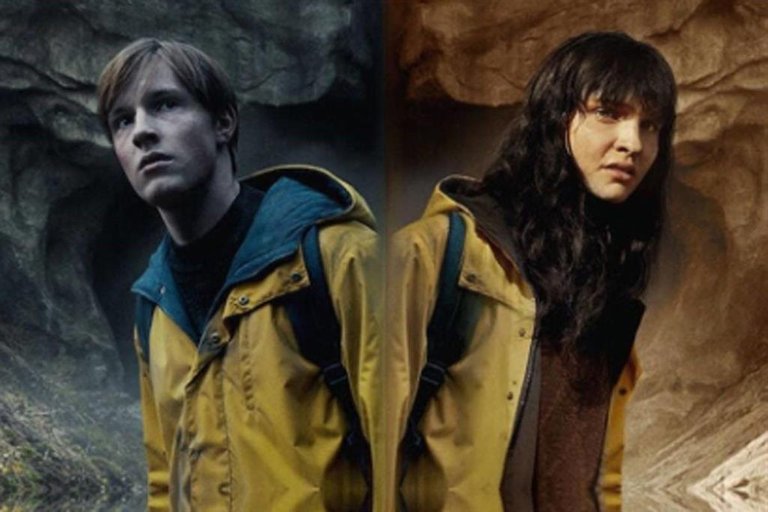 Source
Dark: a popular series from Germany
In my country the cinema has been improving since the 90's and we can find variety in genres, but drama and action is what you can find the most, as films about social problems as well as crimes and kidnappings, unfortunately there are very few good horror films which is my favorite genre, I only highlight one called "La Casa del Fin de los Tiempos" (The House of the End of Time).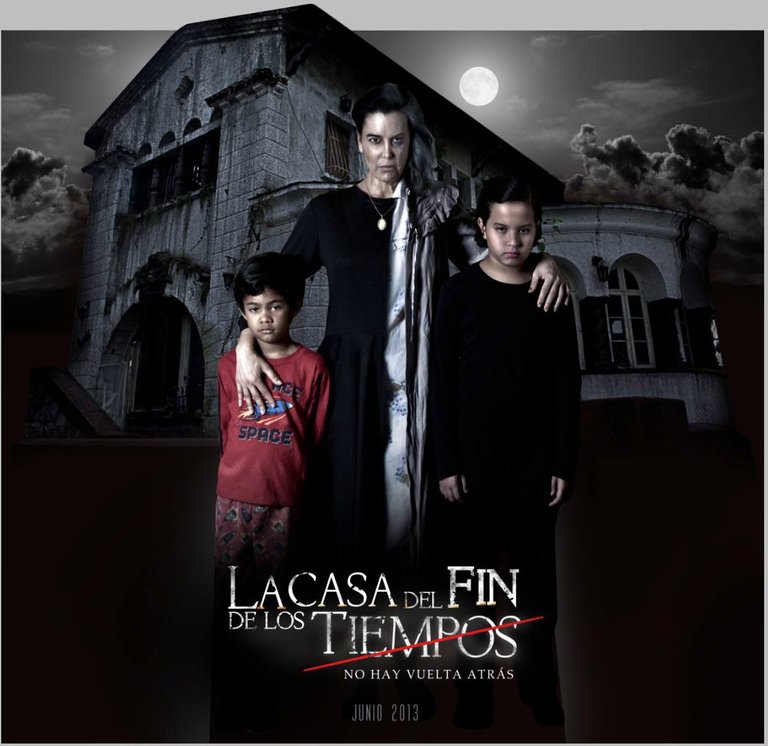 Source

Horror movie from Venezuela
I think that foreign films that do not belong to Hollywood offer excellent stories, because they break with the stereotypes imposed by Hollywood films to which we are accustomed, in the end we forget more easily a good Hollywood film, than a good film produced outside the United States, in which we can also witness the culture of other societies, something that you can't notice in Hollywood films.
I hope you liked my post I highly recommend you to watch "Die Welle" it's a film you can't miss and that everyone should watch, cause it gives an important lesson to societies.