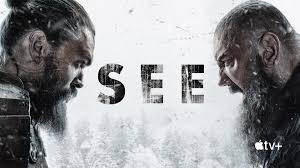 In season two of the post apocalyptic world that is set centuries into the future, The world has been destroyed by pollution and technology and ravaged by a disease that has cursed future generations of children to be born unable to see, except for a brother and sister and a very small percentage of the remaining population, who are hidden and labelled witches, blamed for the disasters and destruction of the old world.
The sighted are hunted by the witch finders, a brutal military force commissioned by the mad evil Queen who is hell bent on power and the destruction of all who oppose her, even her own flesh and blood.
As See season two moves on from this story and takes us on another epic journey and battle between the two most feared clans in the land, families, brothers and sisters, the sighted and the blind fight for survival in a rather enjoyable take of an apocalyptic world destroyed by mankind's greed and lack of understanding.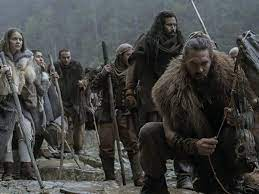 Baba Voss Played by Jason Mamoa is hunted by his vengeful brother A Travantian Commander play by Dave Bautista when his wife's evil sister the Queen declares war on the opposing clan after having her own people killed so she could blame them in season one.
Baba finds himself caught in the middle as he tries to protect his family without killing his brother, who still blames him for their fathers death years prior.
It is an intriguing tail of how fragile the society we live in is, an just how easily the simple things we take for granted such as sight can be blamed for the destruction and pollution by a twisted and warped narrative.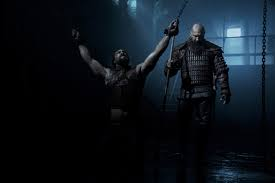 In this season their are some unexpected plot twists, when the Queen is removed from the thrown and replaced by her sister the rightful air, the Travantians prepare to attack and there is some amazingly choreographed fight scenes that you will have to watch to believe, I will say that it is a must watch series if you haven't seen it.
What transpires is an action packed sequel to season one, with a unique storyline and a fist full of blind action, supported by a leading cast line up.
There are some interesting moments in the narrative, with plenty of laughs to be had, but the second season is mostly filled with great action scenes especially the last battle between the two opposing clans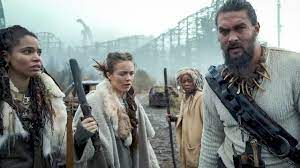 THE SOUNDTRACK
The original motion picture soundtrack consists of only one track in season two's opening episode Ruby Tuesday by The Rolling Stones if you would like to, you can read further information and listen to the track on tune find dot com HERE
SYNOPSIS
In a future where humankind has lost the ability to see and is forced to interact in new ways, a set of twins with sight is born, challenging the status quo.
From Presearch: SEE Season 2 Synopsis
PRESEARCH Is also where I earn pre tokens for my research.
My images were also sourced from Presearch Why not use it for research and earn PRE Tokens yourself.
MY CONCLUSION
I really enjoyed the uniqueness of the storyline and the choreographed fight scenes were spectacularly done in a really believable way.
After watching season one I was drawn into the epic battle and shared hope of the people in the story and was rather excited for season two's release, I can honestly say I was not disappointed one bit.
Season two was every bit as good as I expected and I can see this being the start of hopefully a very long series as the plot takes us on more epic journeys as the characters attempt to reunite the sighted and rebuild the world. One epic battle at a time.
WATCH THE TRAILER
If you enjoyed the review, I would appreciate it if you would blindingly go ahead and smash that upvote and reblog as it would help me reach more readers and potential followers, Thanks for dropping by and enjoy the rest of your day....
You can read my other Movie and TV series reviews at my movie blog on CINETV