What would you do if your friends in school suddenly become zombies? That's the question they are asking us in this very intriguing Kdrama, All Of Us Are Dead.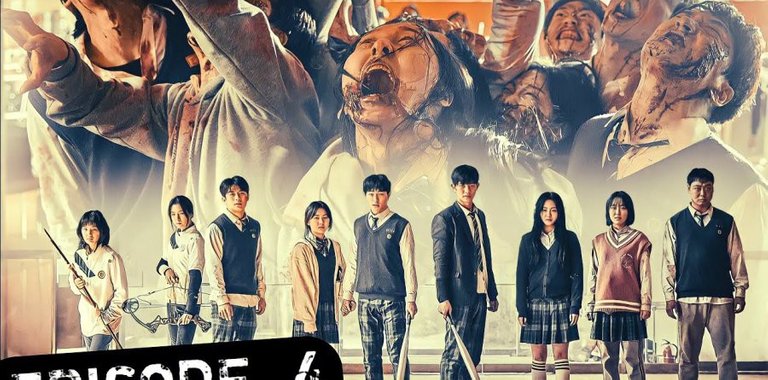 Bear in mind that you will be turned into a zombie with dead brain cells if you don't kill those same people you used to be in the same class with.
Wowwww. Just wowwww. Haha.
The idea of basing most of the story on a school premises makes it more relatable because we've all been to school at certain stages in our lives. So, this story is built around something we can paint a mental picture of.
I got to watch this off the back of the whole Covid19 virus trend so, this Kdrama came at the perfect time and it melted me softly as I watched frightened kids run to just about any direction without being sure of where they will be safe.
They felt various emotions and hoped for the adults to come to their rescue, but shit happened so many times until they figured that they are the only ones that can help themselves.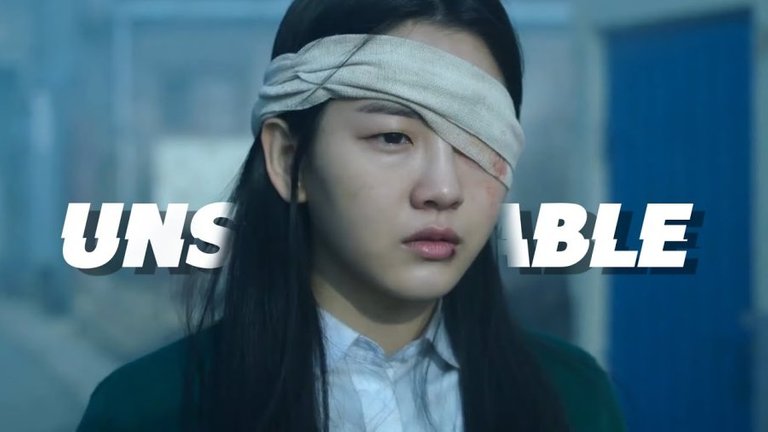 Seriously, this Kdrama was very fun to watch. That's a weird thing to say when most of the clips were about the spread of a deadly virus, but you know what I mean. The combination of the terrifying incidents and the actions gave me a sort of nervous laughter.
---
Let's talk about the performance of these amazing kids.
---
I was genuinely impressed with the actors. 80% of the major roles were played by teenagers and they did a very amazing job. Some of the characters were very annoying in their decision-making.
Obviously, not running when you are supposed to run and not stabbing zombies because they were your friend often endangered the kids. It was annoying to see that, but the fact that it's annoying shows how convincing they executed the role.
Let's not forget that these are kids and in real life, kids in that situation will not always get it right with their decision-making.
The character that completely captivated my attention is the young lad that played the role of a Villain. Look at that!

He is that one character that was never hesitant. Unfortunately, he was hunting down the 'good guys'.
I love to hate a very good villain and this young lad gave me exactly what I wanted by doing such an amazing job as a very diabolical villain. Haha.
He was just a normal lad who enjoyed bullying others in the school premises, yet he was feared like a Grim Reaper. You can only imagine the aura he gave off when he finally became mutated because of the virus. He was completely unstoppable.
What I find fascinating about his character is the character development after each episode. He played the role in a very convincing manner and you can easily notice an upgrade in his attacks when he became a mutant. Every on-screen performance he had in this show played a big part in building up the overall tension which made this show intense and a joy to watch.
What a villain!
It's important to note that all the young lads in this show brought an interesting dynamic which made it fascinating to learn what makes each character different from another. Even the ones that are meant to annoy us did a very good job of doing just that. Haha. You will feel like punching them in the face. Yeah, they were all amazing.
Have you watched this amazing Kdrama? Have a look at the trailer.