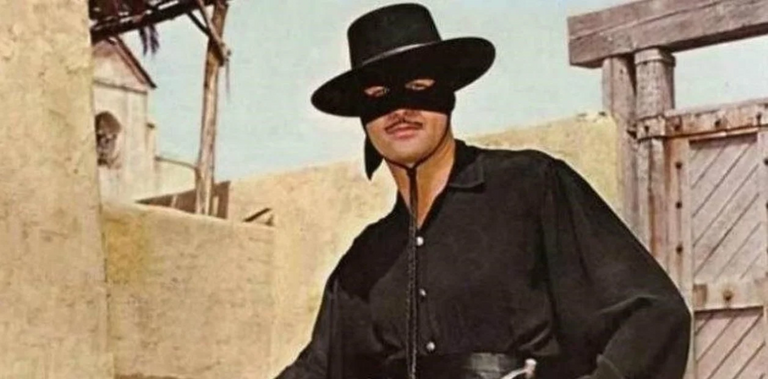 "If you cannot wear the skin of the lion, then wear the skin of the fox."
(Diego de La Vega)

"On his steed, when the moon rises..."
Looking back on my life, I realize that I am still that restless, inquisitive little girl who was excited about everything. When I would approach my mommy, she would ask, "Becky, what are you going to ask me now?" She and my first and second-grade teacher would always tell me that I was very inquisitive, that I wanted to know about everything.
I would even go to the extremes of arguing, and demanding to talk to Baby Jesus because I didn't like what he sent me, hahaha.
My teacher Maria passed away a few months ago, she was very close to me. Every afternoon I would pass in front of her house and she would be with her rosary in hand or reading a book.
When I was told about the contest, one of our get-togethers came to my mind. She had a clear mind, and she asked me: "Becky, do you still love Zorro, or have you forgotten your first love?
Wuao, I replied that first love is never forgotten, and if it's platonic, much less so. I laughed with the intrepid old lady. I received more than one punishment for scratching my notebooks with hearts and Z for Zorro.
"Did you figure out how to save the world?" she said smiling. I replied, "That I haven't accomplished, but I know I will know and there will be a change for the better."
A more humane world. When I was a child I didn't know the meaning of this, I just said, "I want it better." On the other hand, I still love Zorro. My years haven't taken away my desire to get on Tornado, challenge the world and help him save the underdog.
"Zorro, Zorro!"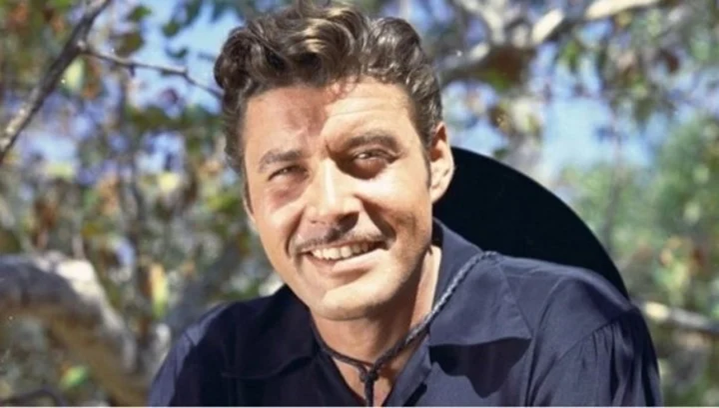 Fuente
Imagen propiedad de www.clarin.com
I was six years old when I first saw him behind the mask. That was back in the 1960s.
Those big black eyes made an impression on me. It was love at first sight. He never told me, but I know in my heart that he loved me too.
Every evening before 6:00 pm I would wait for Venevisión to come on, and I would sit quietly waiting for him to show up on his horse Tornado. It was difficult, as I had to do homework, read the book assigned by mom, and hope that most of us wanted to watch it. There were several of us and only one TV.
Oh, my adored Zorro, everything I did I did for love.
Your beautiful smile enraptured me. I counted the hours until I could see you. I wished they would change the programming and put you on every schedule. My heart would startle at the thought that the time to see you were near.
Along with my parents, you instilled in me the importance of fairness and generosity.
OMG, the only thing I didn't like was that in every chapter I had a girlfriend. I would throw a fit of rage when my brothers would tease me and tell me that I would never love me.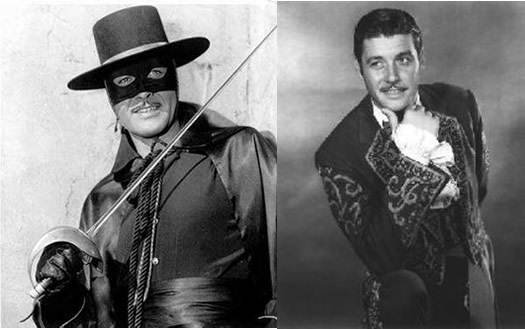 Fuente
Imagen propiedad de www.cuandoerachamo.com
Years went by and I got my hands on a novel by Johnston McCulley, published in 1919, "La Maldición De Capistrano", where the character of Zorro appears for the first time. It tells the story of Diego de la Vega, a romantic who fights against injustice and oppression.
It depicts the beauty of the old Spanish California at the beginning of the 19th century. The setting took place in the early 1800s. Details such as the candles placed on the bottles on the cantina tables, the rustic Spanish style furniture of Don Diego's hacienda, the houses with their staircases, large windows, and the costumes of the characters helped you become absorbed in the story.
Many generations have enjoyed the Disney series, played by Guy Williams. You had eyes that looked like two parasols, and a smile that enraptured me and left me in awe. I was just a little girl when I met you, I have never been able to forget you.
There are characters that I do not forget; Sergeant Garcia, Corporal Reyes, Don Alejandro, Bernardo, and Nacho Torres among others.
I still find you on TV and I get excited like the first time. I laugh at the crazy antics of Sergeant Garcia and Corporal Reyes.
The series shows the importance of values such as humility, generosity, friendship, ethics, justice, and moral principles.
Much has been studied and investigated about this legend, it is said that there could have been several, and in different scenarios. And that they acted in Baja California, participated in the Mexican Revolution and also fought against the gringo domination.
Is this true or false? I don't know, but I am fascinated by the charismatic character with his mask, black suit, and vigilante sword.
"To the man of evil he will know how to punish marking Zorro's zeta..."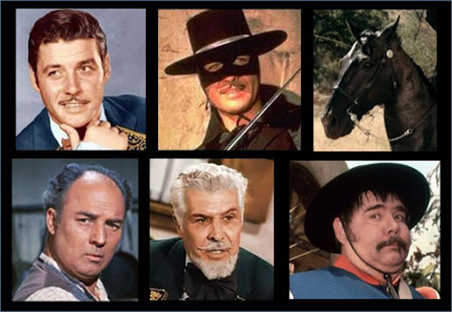 Fuente
Imagen propiedad de analisisdeseries.blogspot.com
To remember is to live, while I enjoy nature in all its splendor. I hear the birds singing, I smell the scent of jasmine. I evoke my happy childhood, when I believed in pregnant birds, as my grandmother Berta used to say. At sixty years old, I think she was wrong. As my friend @elizabeths14 says, there are more of us good people. As long as there are human beings who believe in justice, there will be hope.
Thank you CineTV for promoting this contest of memories of my childhood.
I say goodbye.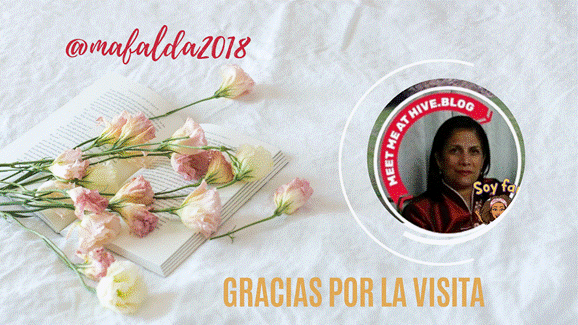 Recognition of the first image of El Zorro: .
"Link"

Les dejo el link de la iniciativa si desean participar:
"link"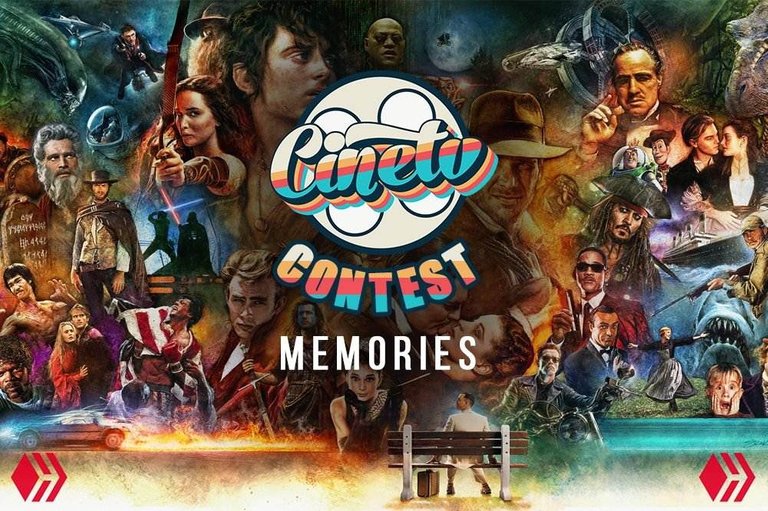 Fuente
Imagen tomada desde el concurso en el blog de @notacinephile