Greetings, dear friends of Hive! Today I want to share with you an outing I had a few days ago to one of the malls in my city, back to the movie theaters after so long closed as a result of the pandemic.
¡Saludos, queridos amigos de Hive! Hoy quiero compartir con ustedes una salida que tuve hace pocos días a uno de los centros comerciales de mi ciudad, de vuelta a las salas de cine después de tanto tiempo cerradas a consecuencia de la pandemia.

The movie I decided to go see was Eternals, from Marvel, which is one of the main movies of phase 4 of this cinematic universe. The truth I was a little skeptical about how the whole situation would be in the cinema, but my surprise was that there were few people inside the theater, I must say that I really liked this situation, I bought the tickets through the external box office, I got some popcorn, that cannot miss, and I was ready to enjoy.
La película que decidí ir a ver fue Eternals, de Marvel, que es una de las principales de la fase 4 de este universo cinematográfico. La verdad estaba un poco escéptica por cómo sería toda la situación en el cine, pero mi sorpresa fue que habíamos pocas personas dentro de la sala, debo decir que esta situación me gustó mucho, compré las entradas por las taquillas externas, compré cotufas, que no pueden faltar, y a disfrutar.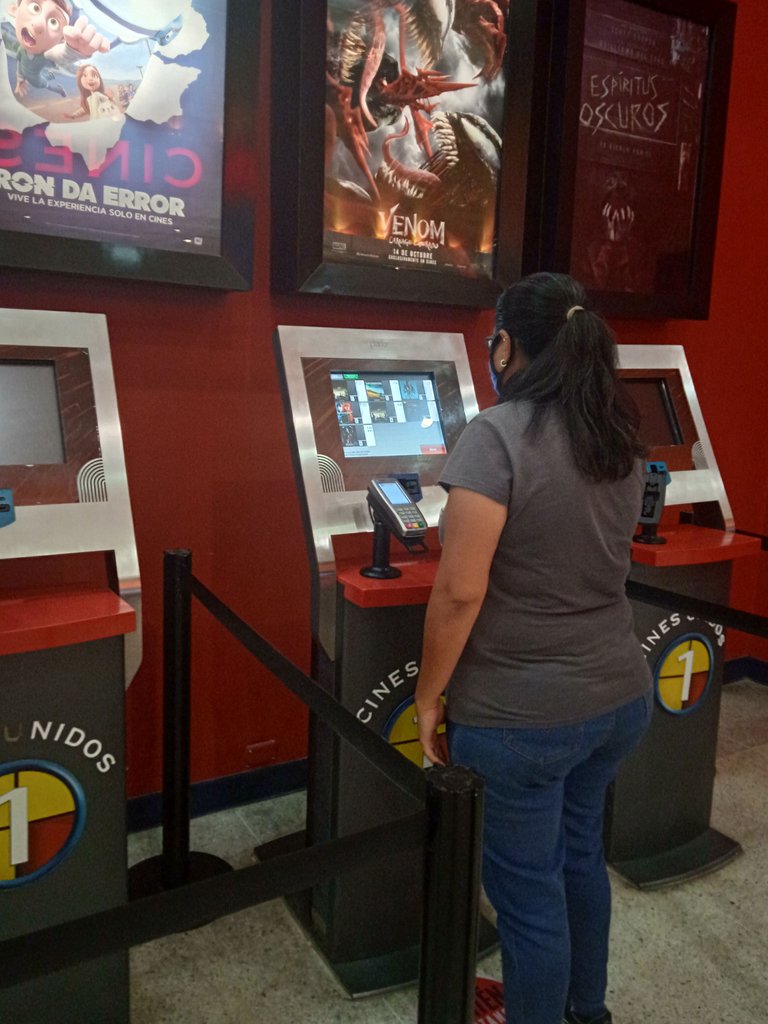 Talking a little about the movie, I was really excited to see it, because the characters that were included in it called my attention, plus I wanted to see the proposal that Marvel had in this new phase 4, I had already seen the previous film, Shang-Chi and the legend of the Ten Rings and I liked it a lot, especially the action scenes, all very typical of this film house.
Hablando un poco de la película, la verdad estaba muy emocionada al verla, pues por los personajes que estaban incluidos en ella me llamaban mucho la atención, además de que quería ver la propuesta que Marvel tenía en esta nueva fase 4, ya había visto la película anterior, Shang-Chi y la leyenda de los Diez Anillos y me gustó mucho, sobre todo las escenas de acción, todo muy propio de esta casa cinematográfica.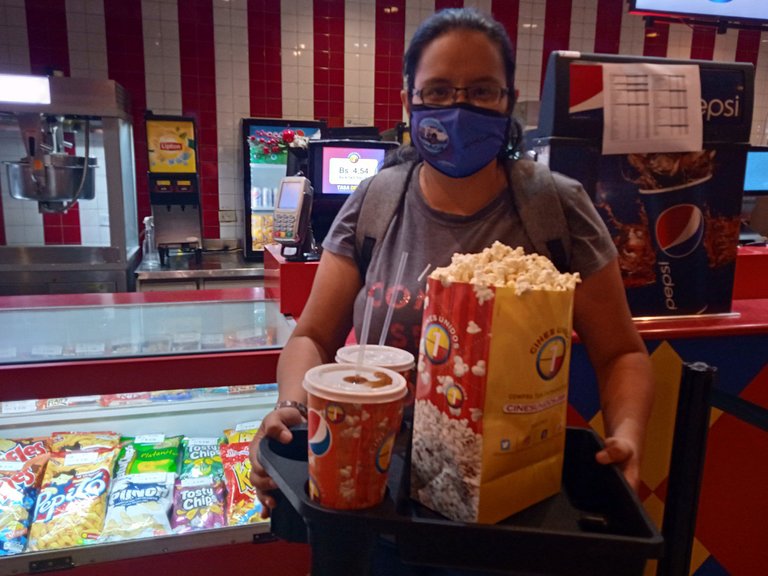 Without making spoilers, I liked Eternals very much, each of the actors gives his personal touch to the characters they play; in my opinion, this is one of the strengths of the film. The cast is very varied and fun and in the characters you can see a lot of multiculturalism and not because of their races, which is a very obvious trait, but for their morality and the way each of them sees humanity.
Sin hacer spoilers, Eternals me gustó mucho, cada uno de los actores le imprime su toque personal a los personajes que interpretan y eso esto a mi parecer es una de las fortalezas de la película. El elenco es muy variado y divertido y en los personajes se puede ver mucha multiculturalidad y no por sus razas, que es un rasgo muy evidente, sino por su moralidad y la manera como cada uno de ellos ve a la humanidad.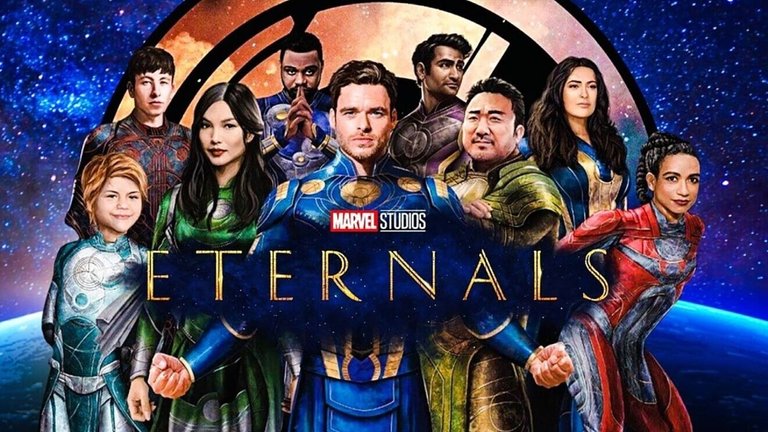 Source / Fuente
One of the weaknesses is that, at a certain point, I felt that the film was a little slow, although later I understood that it was necessary for the good development of the film. While it is true that there are people who criticized this movie a lot, I think it fulfills its role in this opening of phase 4, which is to expand its universe, its mythology and shows us cameos of the next characters that will have importance within the MCU.
Una de las debilidades, por llamarlo de alguna manera, es que en cierto momento sentí que la película iba un poco lenta, aunque más adelante entendí que era necesario para el buen desarrollo de la misma. Si bien es cierto que hay personas que criticaron mucho esta película, creo que cumple su rol en esta apertura de la fase 4, que es ampliar su universo, su mitología y nos muestra cameos de los próximos personajes que tendrán importancia dentro del UCM.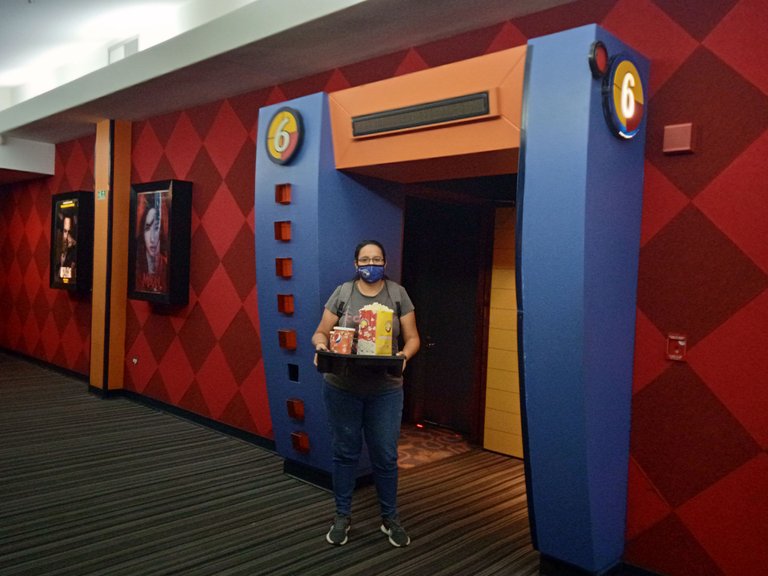 I really enjoyed this movie and my visit to the cinema after a long time; in my opinion, I recommend you to see it, you will enjoy the excellent performances of Salma Hayek, Kit Harrington, Angelina Jolie, Richard Madden, Gemma Chan among other great movie stars and you will have a good time getting involved in this new adventure that Marvel presents us.
Realmente disfruté mucho esta película y mi visita al cine después de mucho tiempo; en mi opinión, te recomiendo que la veas, disfrutarás las excelentes actuaciones de Salma Hayek, Kit Harrington, Angelina Jolie, Richard Madden, Gemma Chan entro otros grandes del cine y pasarás un buen rato involucrándote en esta nueva aventura que nos presenta Marvel.