I watched the film Genius last night on Amazon and loved it! It is a 2016 biographical drama based on the National Book Award-winner Max Perkins:Editor of Genius by A. Scott Berg
The film stars Colin Firth, Jude Law, Nicole Kidman, Dominic West, and Guy Pearce and was directed by Michael Grandage.
Colin Firth is the Scribner editor Max Perkins. He was a friend and collaborator to the likes of Ernest Hemingway and F. Scott Fitzgerald, who play significant roles here, but the movie focuses on his relationship with the thunderous North Carolinian, Thomas Wolfe. Jude Law does a remarkable job playing Wolfe.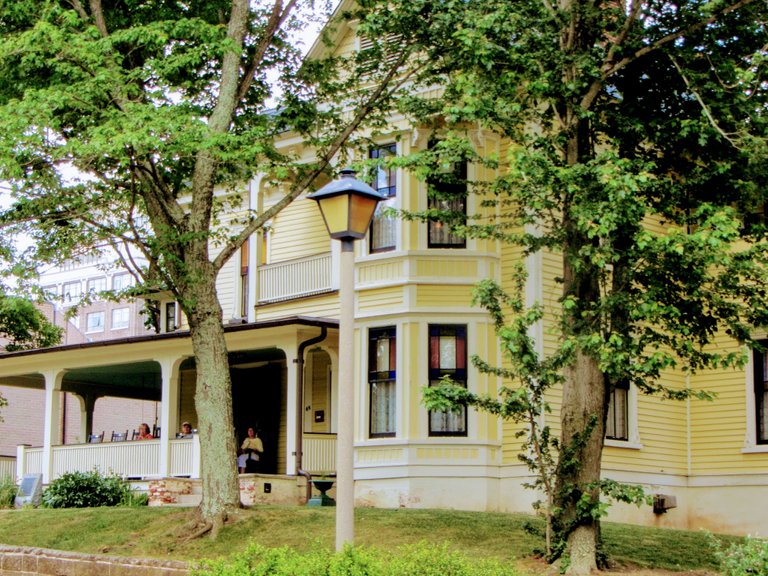 This is my photo of the Asheville boarding house, owned by Tom's mother, where he grew up.
I have read several of Wolfe's books, including Look Homeward, Angel which is the book that Perkins collaborates with Wolfe on in the film to bring to a manageable size.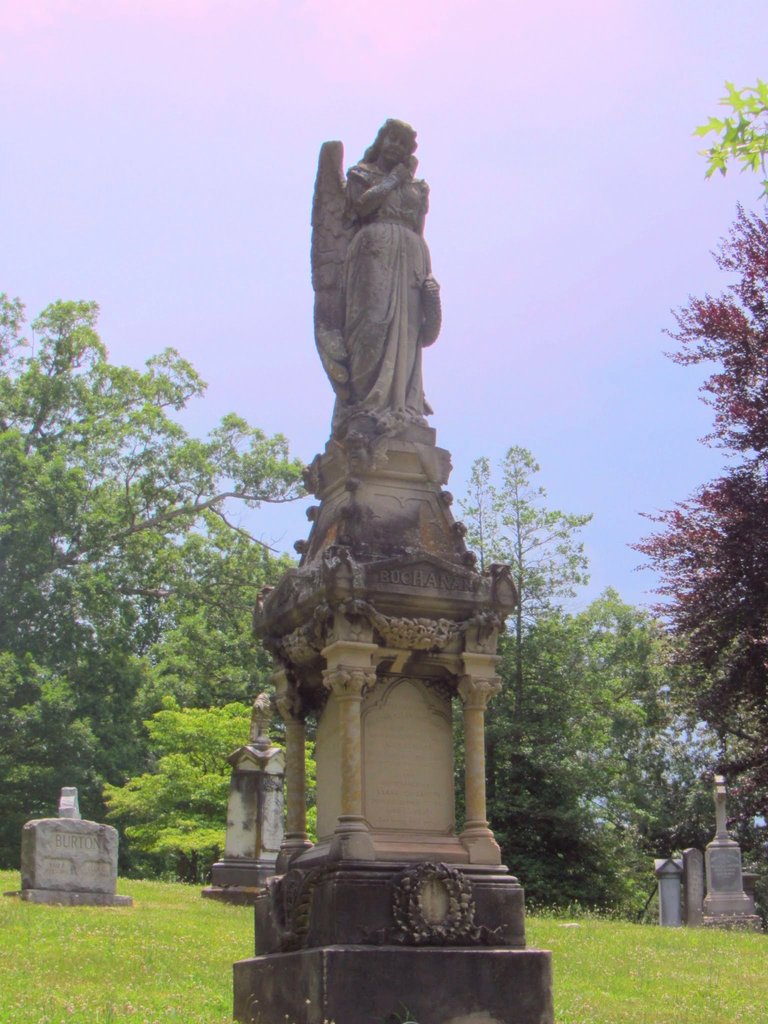 This is my photo of the angel monument in Riverside Cemetery in Ashville, North Carolina. Thomas Wolfe's father was a successful stone carver.
W.O. Wolfe's gravestone business used an angel in the window to attract customers. Thomas Wolfe described one of those window angels in Look Homeward, Angel.
Thomas Wolfe died at age 38 of tuberculosis and is buried in the family plot in Riverside Cemetery in Ashville.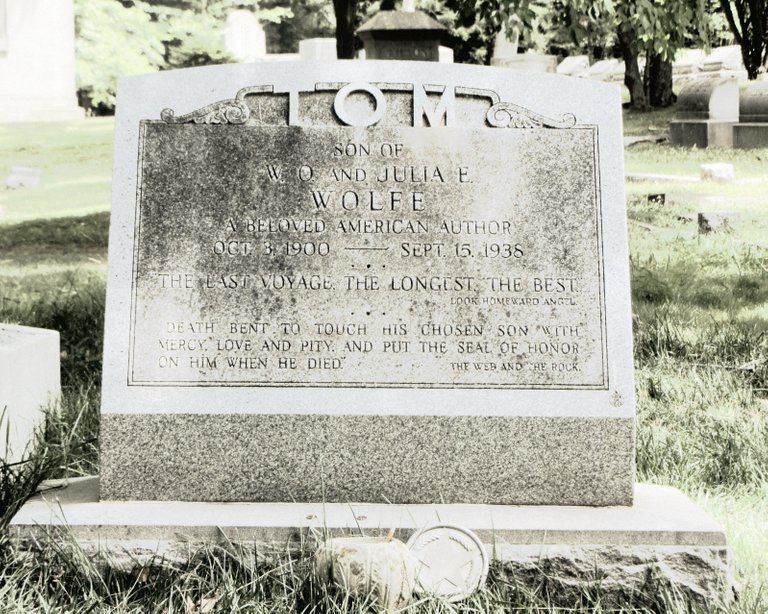 The epitaph on the tombstone was penned by the author, from his novel The Web and the Rock: "Death bent to touch his chosen son with mercy, love and pity, and put the seal of honor on him when he died."
I felt the film gave me many insights into an incredible period in literary history and left me agreeing that Max Perkins, with his ever present hat, was a Genius.

All comments written on my posts, and any posts in Feathered Friends, Shadow Hunters, and Ladies of Hive Community posts receive staked ARCHON tokens.