---
Kes (1969)
Dir — Ken Loach
---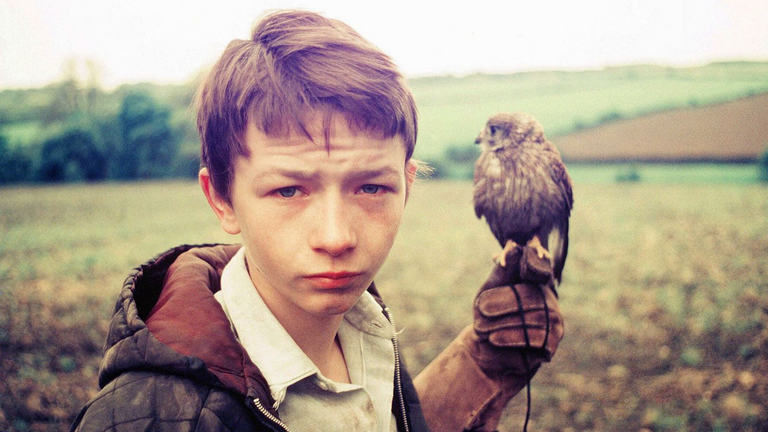 source
---
Watching Kes was a scintillating experience. At first, I was reliving my teenage days. I realized, later on, it represented every single childhood I knew around me, perhaps all the lower middle class childhoods are like that all over the world. The protagonist of the film, the 15-year-old teenage boy, is a reflection looking back at me through the mirror. Running through the woods with a stick in my hands. Beating the passing, swaying heads of undergrowths without a care in the world. Looking for birds nests. Stealing foods from the truck, books from the library. Troubles at home. Running from them.
Among the most notable British filmmakers, Ken Loach is surely a frequent name. Two of his films from this century won Palme d'Or, not many people can claim that honor. And even the people who are clueless about his films probably heard his name, when he called Marvel movies boring, following Martin Scorsese (and rightly so). But Ken Loach established himself long before all that. He's been making movies for over half a century now.
Kes (1969) is his second feature. Although the film is about a teenage boy, Billy Casper, and a bird of prey, a falcon he trained and named Kes, Ken loach made the film with political protest in mind. A cry against the flawed educational system that cripples the future of potentially bright students. A certain exam would decide whether the student will go on taking higher education and have a white-collar job with good pay, or will they go on doing manual labor with low pay and no room for improvement. Loach loathed this practice of taking away choices.
He also depicted the life of those lower-earning manual workers and their neighborhoods. Their drama. He thought those could be worth viewing too.
I can't help wonder how similar it was for us in south Asia. We had and still do an educational system that robs us of choices in the same way. Then again, we were ruled by the British for 200 years, the ghost still lurks within the system.
Our teachers were grunts, they had the sticks too. One of my teachers actually liked to stick me every day for no reason. And there was the sports teacher, who would be the referee, the player, the captain and would win no matter what!
But I'd be lying if I said the film's political messages intrigued me much. I'm also not perturbed by the violence in school. It was the norm. When you are in bed with the problem for so long, the problem ceases to appear as a problem. I was moved by this beautiful picture that created its own little world, an escapist one where the teenage protagonist gets to hide from his school bullies, his abusive older half-brother, lack of a father who ran away, brute teachers, and his inability to adapt to the society. It's a coming-of-age story. Almost every kid who grew up in a like environment will find something to relate to.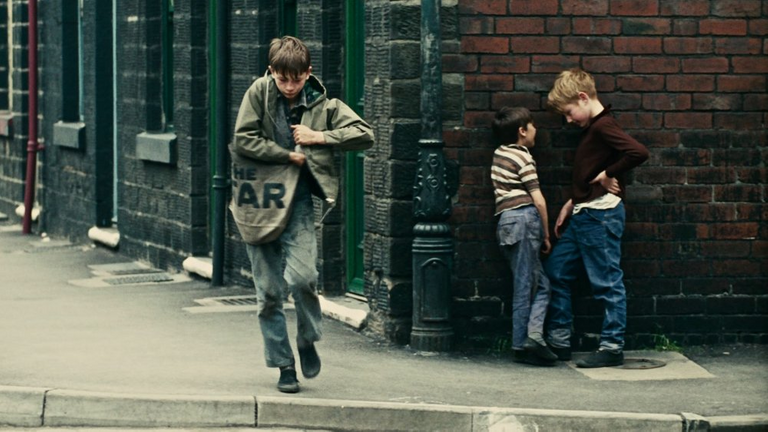 Source
Yet it is dreamlike. I would give anything to have the chance to go back to the paddy fields I walked through as a child. The smell of wet grass, and water in the woods. The white noise of wind passing through trees covers everything else. That feeling of freedom and simplicity, oh, how I wish to have them back!
Source
There's a certain homely feel to the cinematography and the atmosphere of the film. The film is absolutely beautiful in its minimalistic shots. I could see it for that for hours.
Kes doesn't have a definitive story. Yet it narrates the story of us all.
---

You can read more of my film and literature related articles on my hive blog page.
---