---
Mr. Robot
Dir — Sam Esmail
---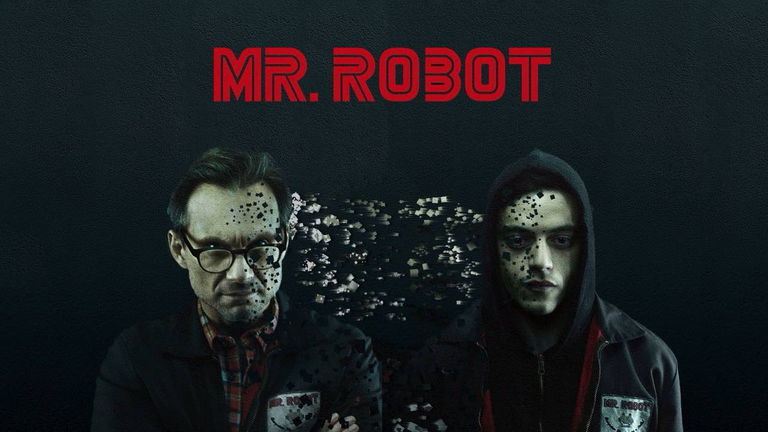 Source
---
Hackers are a bunch of mythical creatures, or so they were to me for all my life. I've seen the news of many govt. sites getting hacked but none of them really affected me in any way. But I've felt their presence and influence intimately in these last 6 months as I've tried my hands in DEFI. A few well-known projects were hacked, exploited, and robbed. Caused a lot of panic everywhere and price drops. Surely hurt a lot of people in some bad way. But hacking can be seen from a broader perspective, as more and more data gets centralized by a few corporate giants. One, giant data basket. Successful hacks in these cases might offer the hacker some monetary gain, but what if the motive isn't money, rather a revolution?
In the show Mr. Robot, a hacker group lead by a super hacker hacks a fictional conglomerate (multi-industry, multi-national company) named E Corp, and encrypts all of their financial data. E Corp is the largest corporate entity in the world that controls the banking and financial affairs of a huge number of people. Destroying their data, making them cripple and blind is the goal. The reasoning is a noble one, to destroy all data about debts, so the common people get a clean slate. At the same time, E corp, or, Evil-Corp as the hacktivist groups see it, a company that puts countries to war, orchestrates massacres thousands of miles apart, commits genocides— a company that essentially runs the world behind the shadow—finally takes a beating. Good old vigilance wins the day!
Or so thought the hacktivist group. Albeit a noble one, destroying the company's data quickly affects the economy. People lose jobs, the streets become restless. Crimes go up. Mayhem is observable everywhere. The govt. has to step in. Roads are blocked. Curfew every night. The living standard of people takes a nosedive. People no longer have debts, sure, but they are now fighting to ensure their basic needs. To survive. This doesn't leave the hacktivist group unaffected either. After all, they're people too.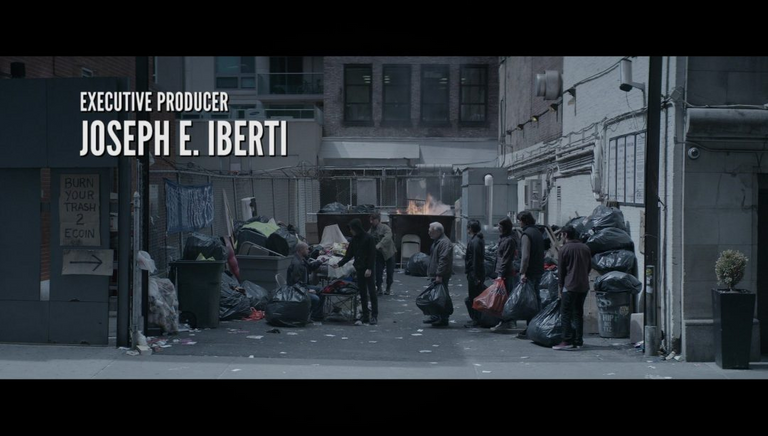 source
This is one of the central themes of the show, to dramatize the humane struggles of the hackers. Some are hated, some are loved, some are loose cannons and some have a lot to lose. And the protagonist, Eliot Alderson, has a plethora— a depressed, socially awkward young man with a dissociative personality disorder. He's always unsure about his place in the world. He wants to fight back, the evil engines of the world. He suffers moral dilemmas, is aware of the consequences of his actions, and takes responsibility for them. Yet he presses on, not for his sake only. For everyone he knows and cares about.
I think the broken characters like him do well in a narrative form. When the premise of a story is so whacky, you need some chains to keep things tethered to reality, to make all of it believable. The broken characters serve as the chains for that narrative. Would you care for Frankenstein's creature if it was a monster only with no mind and hell-bent on destroying everything until some hero comes up to save the day? Wouldn't it become a silly fairy tale then?
In Mr. Robot's case, it makes it all the more enjoyable because of Elliot's stream of consciousness and first-person narration. As an audience, you get to experience firsthand the discourses he plays with internally. He frequently breaks the fourth wall and addresses the audience as a character. Which is often unpredictable and that makes it refreshing.
From what I've observed, Mr. Robot's hacking scenes are pretty realistic. It is not Hollywood-ish futuristic green screens with a lot of letters floating on-screen, all bizarre and abstract. Rather they use Linux (Kali and Mint in this case), its terminal, and related tools. Although for a show based on computer hacking, Mr. Robot is plenty brutal with lots of killing in real life. The integration of a murderous covert criminal organization led the show in that direction. The dire situations that organization creates are some of the most intense moments in the show. Trilling to the boot.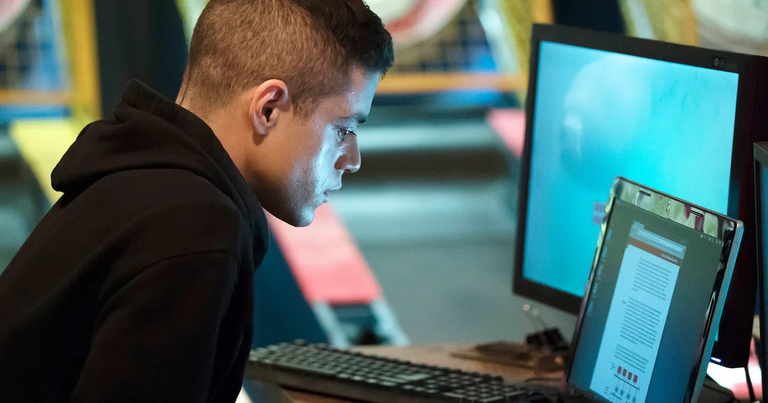 Source - The Unusually Accurate Portrait of Hacking on USA's Mr. Robot
---
The show touched on a lot of sensitive issues. How easy it is to blame anything on a certain minority and legitimize racism and bigotry— all the while it breached the definition of how a villain shall be. We see a transgender woman of Asian origin wielding the spear of power, destroying everything and everyone that stands up against her. Perhaps such a character is an attempt at diversification, a vile new process that I abhor. But in this case, it works.
The psychological aspect of the show is pretty well made as well. At a point, the main conflict of the show transforms from a fight to change the world through hacking into an internal psychological war for dominance.
The show creator Sam Esmail directed the last three seasons all by himself, and his vision speaks through the show. This is why I'm usually excited about a show directed by an individual director. He's not hesitant to reveal his inspirations from Fight Club and Stanley Kubrick's works. A lot of shots are inspired and you can clearly identify them. The very last shot of the show, for instance, is an homage to 2001: A space odyssey, when the astronaut goes through the wormhole.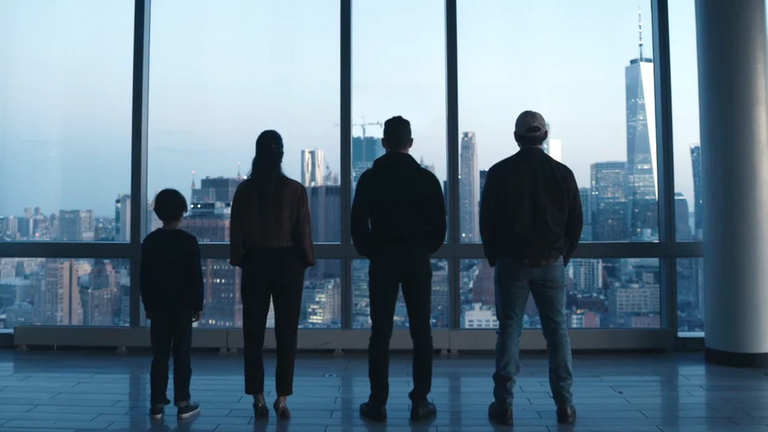 Source
And I guess, I don't have to say how similar this particular scene is to Fight Club.
Mr. Robot is a great show. One of the finest I've ever seen. I could talk about many aspects of it for hours but it has to stop somewhere.
---

You can read more of my film and literature related articles on my hive blog page.
---