---
Paprika
Dir — Satoshi Kon
---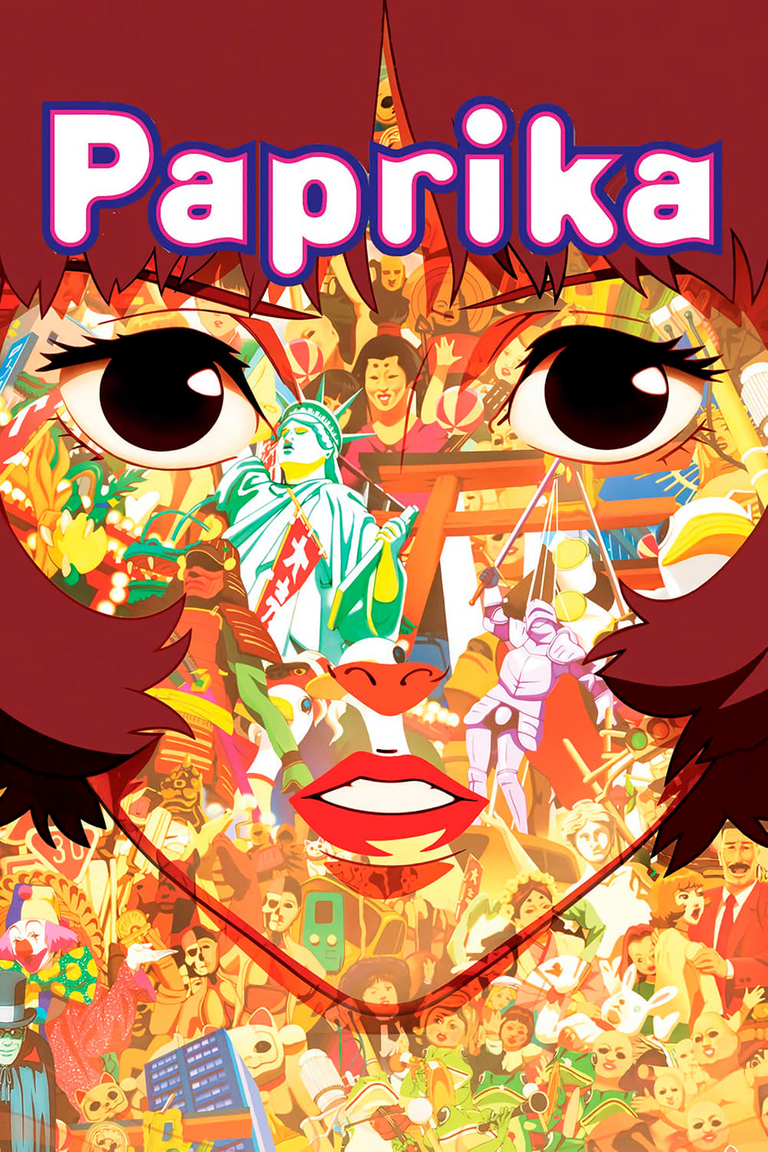 source
---
If you've seen Christopher Nolan's Inception and are familiar with the central concept the film is built upon, dream within a dream, and venturing into someone else's dream world, then you will find Paprika's concept familiar as well. That is so because Paprika is the film Nolan got his inspiration from and not only he took the concept, he also re-made some shots from Paprika and used them in his film.
When Inception came out in 2010, it took the world by surprise and shook everyone hard. No one ever saw anything like it! The sheer novelty was overwhelming for all. Then there was another buzz, Inception wasn't as novel as people thought it to be. Many in the filmgoing circle pointed out Paprika to be the pioneer, an animated film by Satoshi Kon. Kon was a master filmmaker and has his own dedicated fanbase. Some of the enthusiast ones were even calling out Nolan for stealing from Kon. I liked inception quite a lot and heard all these commotions and naturally was curious about Paprika. This is how I found my way to Paprika and also Satoshi Kon.
Whether Nolan stole from Kon is a debate I don't like to get into and I've found things to cherish from both films. Inception dealt with dreams a tad more seriously, methodically. The sci-fi of it is well developed. On the other hand, Paprika is beautifully chaotic and less constrained. Albeit, I believe, Paprika is a better work of art, cinematically speaking.
After my first viewing of the film, I was flabbergasted to say the least. It was my first experience with Kon's genius way of editing and I couldn't keep track of things. I also didn't understand why I was so overwhelmed watching the film. Then came the dream scenes and the parade!
The parade is made of inanimate objects, people, things, all singing, dancing with placards, and going somewhere. The scene, is something so bizarre, so unthinkable, and along with the unique, surreal music Kon uses in his films; it became a force, from which there was no escape, there was no hiding, and I felt like joining it, jumping in the monitor and being one with the crowd, dancing an eternal dance to madness!
The original music tracks from the film, I've listened to them many times, and every time the parade music played, I could see the parade in my mind, all dancing, and singing, chaos incarnation, going somewhere. Definitely, that scene was burnt in my mind.
I've seen some portions of the film over the years and realized later on that I was initially overwhelmed by Kon's scene transitions and stylish way of blending visual cues and using them for storytelling. Due to my poor film understanding, I did not grasp them at first. And I suspect anyone who does not see films from purely an artistic point of view will find Paprika pointless and silly.
In my recent watch a few weeks ago, I've realized I've completely forgotten the story of Paprika. All I remember was the parade and some impressive shots. Enjoyed the film again, and been listening to the songs again.
Here, let me attach the tracks. Although if you've never seen the film, you probably won't be able to see the brilliance of them. Do see the film.
---

You can read more of my film and literature related articles on my hive blog page.
---