---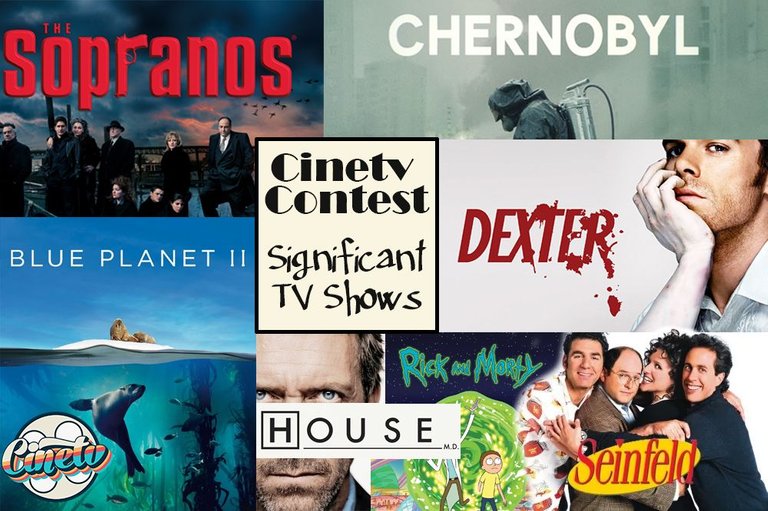 ---
Welcome to CineTv periodic contest
This time around there weren't many submissions. While we expected some more of them, but the ones we had weren't really easy to pick either. Some regular cine authors took part and their writing capabilities cannot be doubted for a second. Even with a small pool to pick from, the selection team had a tough time!
But it is done and I'm here to disclose and bring an end to the last contest on behalf of the CineTv community.
We've selected the winners and they are...
@wiseagent — The world through the eyes of dinosaurs.
Wiseagent writes about a show with alternate life where the roles of humans and dinosaurs are reversed.
@jesustiano — A weird history of how HIMYM meant something huge for me
Jesustiano's poignant recollections of the show and how it affected his life.
@dedicatedguy — Black Mirror can be a mind-blowing and thought-provoking series
A detailed and worthwhile review of Black Mirror, laced with an observant personal view.
Congrats! Great entries!
1000 CINE COINS, sponsored by @zayedsakib and @notacinephile have been transferred to the winners.

Although there can be only three winners as announced—a few entries were quite significant that we thought they could also be picked as one of the winning entries. We couldn't just leave them unnoticed.
Special Mentions
@surrealfia - Paranoia Agent (2004)
and
@buffalobison - The Sopranos

15 HIVE has been transferred to them for their worthy contribution.


Thank you for participating in the contest and it's been a pleasure reading the entries. :)
A new cinetv contest will be announced soon.
The cover photo is edited in photoshop.
---
Join CineTV on Discord - Invite Link