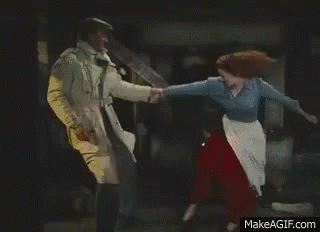 This week's CineTV Contest poses a very, very interesting situation by allowing you to pick the movie or television show you would love to see remade or rebooted. I thought long and hard about this premise and I settled upon wanting to see The Quiet Man remade with a modern cast and updated storyline. The Quiet Man is one of my all-time favorite classic movies and it stars John Wayne and Maureen O'Hara in the main roles. These two giants of the silver screen had a chemisty and stage presence few pairs will ever achieve, but I'd love to see some modern actors give it a go! It was a romcom before romcoms were even a thing..lolol This classic film has a bit of everything....romance....comedy....witty lines.....action....and stunning visual imagery and it would be an extreme challenge for a director to do it justice.
I think right off the top of my head I would love to see Guillermo del Toro or Baz Luhrman take on the challenge but with Luhrman specializing in musicals it might not be his cup of tea, although I think he would execute the spirit and soul of the film perfectly!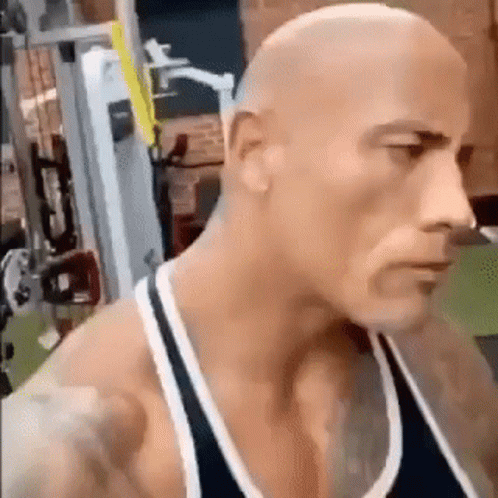 Now that I have a couple of directors in my mind as potential contenders, I wanted to turn to the casting of the leading man. Of course there is no shortage of modern actors who could pull off the role portrayed by John Wayne, but I doubt anyone would be able to accomplish it with the charisma and presence exhibited by "the Duke".
The first person who jumped into my mind was Dwayne Johnson aka "The Rock". He is becoming more and more acknowledged for his comedy roles and few people understand the depth and range that he can reach in specific roles. His character in Get Shorty is a perfect example of him being able to break the mold people try to fit him into. He definitely has the size to be a convincing fighter and I think it would allow him to explore a wider range than his recent roles.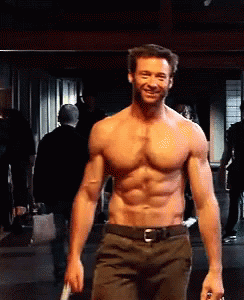 Next on my list as a potential leading role for this remake would be Hugh Jackman. Not only does he have a convincing fighter physique, he also has demonstrated an exceptional range including everything from action to musicals and everything in between. I only need to point to his portrayal of Wolverine or his performance in Les Miserable as proof positive he could pull this role off effectively!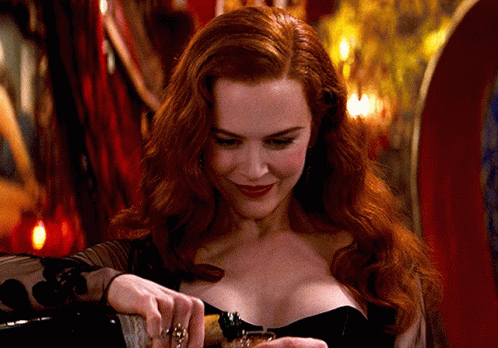 Now that we have two strong contenders for the leading man in this remake imagined, it is time to concentrate on the leading lady role, which is so very pivotal to the success of this film. Maureen O'Hara was equally responsible for the excellence of The Quiet Man as was John Wayne. This is the type of film were both leading roles need to be strong, convincing thespians to achieve the desired effect.
Nicole Kidman was the first actress to come to mind when I thought of the leading lady role. Not only can she stand alone on her own accolades, she has worked with Baz Luhrman in the past in Moulin Rouge and has co-starred with Hugh Jackman on occasion. Her acting range is phenomenal and her personality is so great and grand that it is easy to see her in the female lead for this film.

I think a very close, close runner up to Nicole Kidman would be Scarlett Johansson, who has proven her range over recent years and appears to be just as comfortable in an action role as in a romance and I can absolutely see her paired with Dwayne Johnson for this remake, although it may be more of a stretch to pair her with a significantly older Hugh Jackman.

Now that we potentially have an update and modern answer to the pivotal roles for this remake, I think it would serve the film to update the storyline a bit and I will close out this piece with a few of the suggestions that came to mind. The original storyline had the main male role as a retired boxer that left the ring due to a tragic event during a title fight. Boxing was a much, much more popular sport at the time and I feel an awesome update to that particular element of the story would be to replace the boxer with a MMA/UFC fighter. It would be updated to meet the needs of a modern audience.
The final element that could benefit from a small update would be that in the original story, the fighter returns to his country of birth, Ireland, and falls in love with a local girl. For this modern retelling, depending on who was cast in the main male role, you could change the "homeland" to various locations that would work with the physical appearance of either Dwayne Johnson or Hugh Jackman.
These are just the musings of a die-hard fan of the original movie and I would truly love just about anyone to take on this challenge and recreate such a fascinating film. What are your feelings? Did I get the actors and actresses wrong for the leads? What about the elemental updates? Let me know in the comments and remember that I love each of you!
All That Is Gold Does Not Glitter,
Not All Those Who Wander Are Lost
-Tolkien