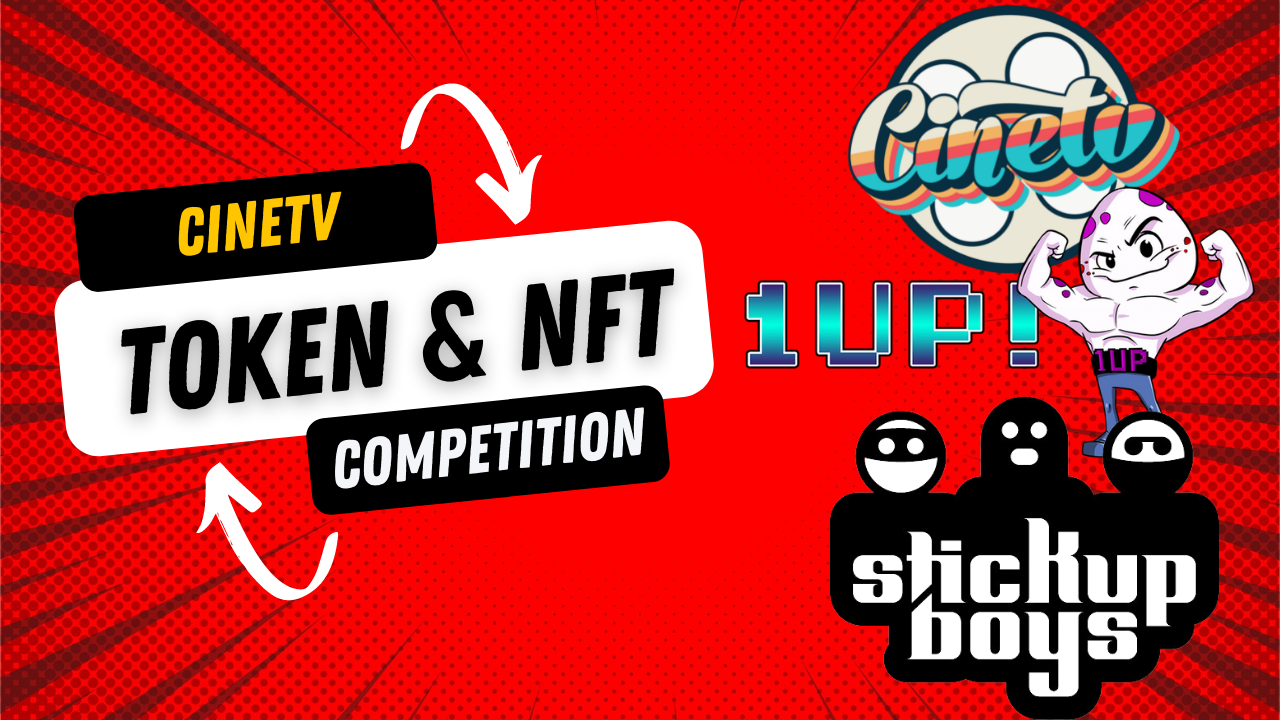 Hello everyone! Today I have a bumper prizelist for you. $100 in Prizes, and two exclusive NFTs to be won!
What games have you enjoyed that are also movies?
That's right, you read it, I'm going there. @flauwy has been kind enough to donate us $50 in 1up prize money for this contest, and I will be personally donating $50 in cine token for this one. But that's not all! @Stickupmusic has kindly offered up some of their NFTs on the cine platform for the lucky winners, and number #1 spot will win the first mint of one of our very exclusive NFTs
So, to clarify, that's $50 Cine, $50 1up, and 2 exclusive NFTs.
Here's a sample of the NFT that one lucky winner will win. First mint too.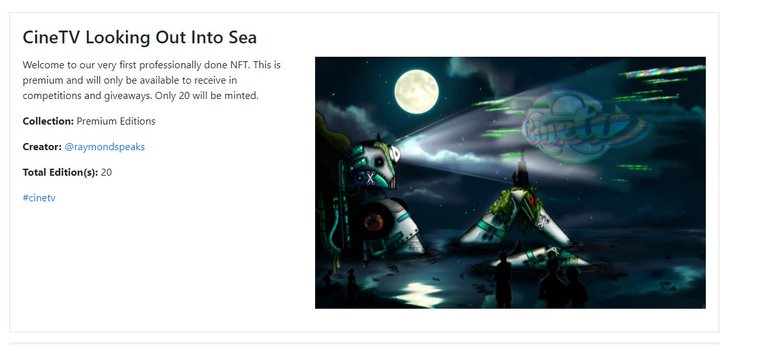 Rules?
Okay, so let's get to this later. I would like to write a post myself on this subject to show you the quality and standard we will be aiming for. Just to be clear, I used to do this for a living so I do not expect it to be better than mine, but to serve as a rough guideline of what we will be looking for.
Okay, so,
What games have I tried that are also movies?
World of Warcraft was my absolute favourite movie that was also a game. In fact, watching the trailer just now has made me realise how much of the film I've forgotten and I'd probably be willing to watch it again
However, this is not a game I have enjoyed, therefor -- the show must go on.
Most of the games I have played in the past that have turned into movies have been terrible. Take Mortal Kombat & Street Fighter. These were cult classic games that I grew up on, but their movies were extremely terrible, trash even.
I've been a big fan of the Tomb Raider franchise also, but even every one of these films have been forgettable at best, including the new one. There hasn't been the substance, nor storytelling as there has been in the games. The Tomb Raider franchises were great storylines. But their films were sadly lacking.
This leaves me to delve deeper and further into history than I would like to. Interestingly we have the CGI and the technology these days to make a mega-whopper of a blockbuster but no-one seems to want to take the risk like they used to anymore. There seems to be this formula for a mediocre film and everyone follows through with it.
I blame us as the consumers really. Buying up lazy cinema so the makers can fill their pockets on mediocrity.
Anyway,
My favourite has to be Discworld II, which was an adaptation of The colour of magic -- which was a book, but later a film. Okay, so perhaps I'm cheating a little here but I really liked it. I spent a lot of my teens trying to complete this game. I was magnetised to it because it was very funny, and alas, some humour which was a bit too old for me at the time.
I had a hard time trying to convince my friends to play these types of games because it only seemed as if I was the one interested in it. My Stepdad at the time got me playing Monkey Island by Lucas Arts and the rest as they say, is history!
The Colour of Magic was epic.
I absolutely can't think of any other startling films that were games. If there were, they were most probably epically terrible.
That being said I was a massive fan of Final Fantasy VII and the advent children movie they later brought out. Ariels death crushed me inside (yes, it really did), but then as I grew older I realised through experience an as I grew more mature that it was just another childrens theme.
On a side note I would also like to say that I enjoyed the witcher. Both series, and games. Most recently this has probably been the best movie content from a game I have seen in at least the last five years. But I digress.
So, not much to speak of. It might not be your experience, but my experience with films and games has been disappointing - so I am hoping that we are proved wrong!
Now for the rules.
So, to take part you must:
Use the tag #CineUp
Your post must include a movie AND a game.
I will accept recorded posts from #3speak - but it must be narrative in nature.
That's it! Not hard is it? And the winners will be rewarded as follows:
Top Prize $25 Cine / $25 1Up + 2 Exclusive Cine NFTs
Second Place $15 Cine / $15 1Up + 1 Exclusive NFT
Third Place $10 Cine / $10 1Up
And that's it. Have fun creating those posts my friends. Keep them coming in! All good posts will be slapped with my cine curation account and my 1up curation agood @ 100%!