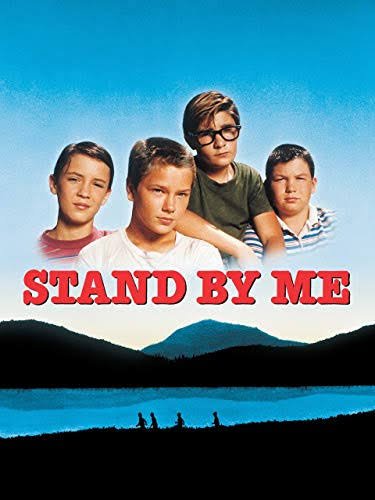 IMDb
I have never seen a movie that tries to get into my head as everything that happened there was in real life, when the four twelve year olds boys were on their adventure, it was clearly unknown to them if what happened near their rural houses were really true, although they heard that Ray Browser a boy who was their age has died, they joined together and went in search of him, their search for Ray Browser was not easy but the four boys did not stop half way without making their findings, they pushed and their clue revealed something to them, which put all of them in a terrifying mood, when they discovered the body of Ray Browser, "the boy who got hit by the train". I myself freaked out watching the movie here on the other side of my house, but not even the four boys were.
The story revolves around what union can do, it's kind of a movie that rages in our hearts, when you think "who the hell would have done such a thing to someone's child and wouldn't even care to seek forgiveness in the hands of their parents", after the four twelve-year-olds boys saw the body of a boy who had been hit by a train, they were now on their way home, the search of the four children makes me understand that, in order to reach a better result, one should not stop halfway.
The four boys persistent were so good when none of them never seem to give up, but put their hearts on each other's safety, bringing to their hearts what true friendship is and what they can achieve together, when their hearts speak of unity.
When everyone got home, it was amazing that they all exchanged greetings and thus went their separate ways, it was narrated at the end part of the movie that, two of the boys leave the city and start their life elsewhere, two got a job and got married, but also one of them got into a tragic situation that makes him lose his life.
Leaving the message of the movie as a story to tell, as it started out in the beginning as a tragedy, the actual message of the movie that was trying to resolve also has its way even at the end, turning into a tragedy afterwards.
This is my entry in the cineTv contest, to join this fun contest use this link here. Thanks.
Spanish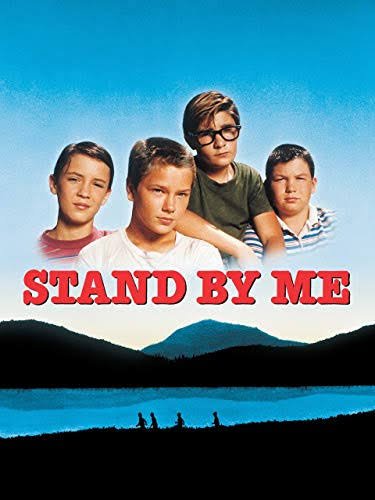 IMDb
Nunca he visto una película que trate de meterse en mi cabeza como todo lo que pasó allí fue en la vida real, cuando los cuatro chicos de doce años estaban en su aventura, era evidente que desconocían si lo que pasaba cerca de sus casas rurales era realmente cierto, aunque escucharon que Ray Browser un chico de su edad ha muerto, se unieron y fueron en su búsqueda, su búsqueda de Ray Browser no fue fácil pero los cuatro chicos no se detuvieron a mitad de camino sin hacer sus hallazgos, ellos empujaron y su pista les reveló algo, lo que los puso a todos en un estado de ánimo aterrador, cuando descubrieron el cuerpo de Ray Browser, "el niño que fue atropellado por el tren". Yo mismo me asusté viendo la película aquí al otro lado de mi casa, pero ni siquiera los cuatro chicos lo estaban.
La historia gira en torno a lo que puede hacer la unión, es una especie de película que se enfurece en nuestros corazones, cuando piensas "¿quién diablos le habría hecho tal cosa al hijo de alguien y ni siquiera le importaría buscar el perdón en las manos de su padres", después de que los cuatro niños de doce años vieron el cuerpo de un niño que había sido atropellado por un tren, ahora iban camino a su casa, la búsqueda de los cuatro niños me hace entender que, para llegar a un mejor resultado, uno no debe detenerse a mitad de camino.
Los cuatro chicos persistentes eran tan buenos cuando ninguno de ellos parecía rendirse nunca, pero ponían sus corazones en la seguridad del otro, trayendo a sus corazones lo que es la verdadera amistad y lo que pueden lograr juntos, cuando sus corazones hablan de unidad.
Cuando todos llegaron a casa, fue increíble que todos intercambiaron saludos y así se fueron por caminos separados, se narra en la parte final de la película que, dos de los chicos dejan la ciudad y comienzan su vida en otro lugar, dos consiguieron un trabajo y se casó, pero también uno de ellos se vio envuelto en una situación trágica que le hace perder la vida.
Dejando el mensaje de la película como una historia para contar, ya que comenzó en un principio como una tragedia, el mensaje real de la película que estaba tratando de resolver también tiene su camino incluso al final, convirtiéndose después en una tragedia.
Esta es mi participación en el concurso de cineTv, para unirse a este divertido concurso use este enlace aquí. Gracias.