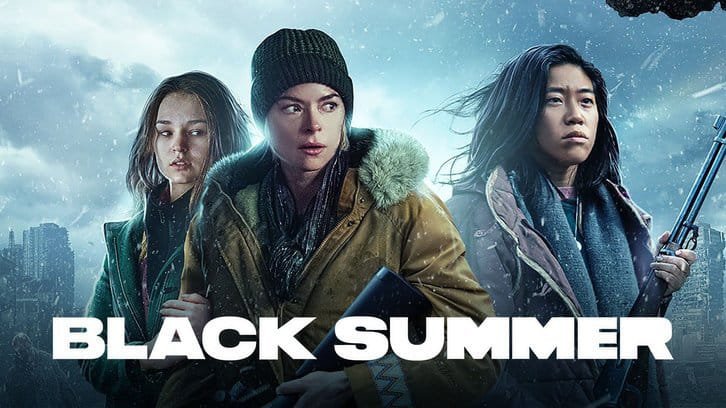 Saludos chicos, feliz miércoles para todos ustedes. Hoy es un día para triturar un poco esta serie que les venia comentado hace un par de días atrás. Bueno no triturar, pero debo decir que el problema de las extensiones de temporadas es que en definitiva siempre terminamos apareciendo más la primera.
Greetings guys, happy Wednesday to all of you. Today is a day to shred a little this series that I was telling you a couple of days ago. Well not shred, but I must say that the problem with season extensions is that in the end we always end up appearing more in the first one.
Aquí vemos que el grupo de sobrevivientes protagonistas de las escenas más importantes se ha reducido. Si más no recuerdo pasaron 4 meses luego de que estos consiguieran el dichoso lugar donde se supone que estaban siendo evacuados las personas, sin embargo, si miraste ya la primera temporada te diste cuenta que no era del todo cierto.
Here we see that the group of survivors protagonists of the most important scenes has been reduced. If I remember correctly it was 4 months after they got to the place where the people were supposed to be evacuated, however, if you watched the first season you realized that it was not entirely true.
Pero vemos una importante reconciliación, que por cierto ha sido el inicio de la locura de una madre que esta dispuesta a hacer lo humano e inhumano posible por salvarla, valiéndose que ahora tiene una razón de vivir y de su existencia dentro del apocalipsis.
But we see an important reconciliation, which by the way has been the beginning of the madness of a mother who is willing to do everything human and inhuman possible to save her, taking advantage of the fact that now she has a reason to live and her existence within the apocalypse.
Debo acotar que si no te gusta la sangre o escenas gores, es mejor que no veas esta segunda temporada que es aún más sangrienta y sin pudor a que la extinción humana esta muy cerca.
I must point out that if you do not like blood or gore scenes, it is better not to watch this second season which is even more bloody and shameless that human extinction is very close.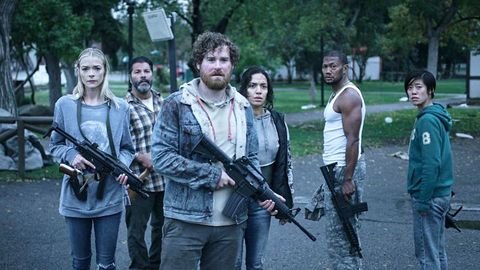 Una de las cosas lógicas que podemos pensar cuando hay zombi es que las personas deberían o trabajan en grupos, sin embargo acá se puede ver que más fue la amenaza de supervivencia entre humanos que con los infectados, cosa que me pareció bastante gracioso, teniendo en cuenta que no hay razones de matar a otros cuando se mostró que había varias formas de obtener comida, agua entre otras cosas vitales.
One of the logical things we can think of when there are zombies is that people should or do work in groups, however here you can see that it was more the threat of survival among humans than with the infected, which I found quite funny, considering that there is no reason to kill others when it was shown that there were several ways to get food, water among other vital things.
A mi parecer se convirtió en una forma de drenar la rabia o los nervios, pero hubo otras razones por la cual era necesario matar dado que las personas de una forma psicológica estaban destruidas por no decir completamente desquiciados, y pues antes de darle alguna oportunidad de hacer algo tonto, mejor asegurarse que estuviera lo suficientemente muerto para no renacer infectado.
In my opinion it became a way to drain the rage or nerves, but there were other reasons why it was necessary to kill given that people in a psychological way were destroyed not to say completely unhinged, and well before giving him any chance to do something silly, better to make sure he was dead enough not to be reborn infected.
El primer capitulo de esta segunda temporada es para tragar amargo, dado que uno de los sobrevivientes que a mi parecer sufrió bastante, muere de una forma bastante estúpida. Llegó un punto en que cuando se convirtió en zombi desee que matara a los humanos que le mataron.
The first chapter of this second season is a bitter pill to swallow, since one of the survivors, who in my opinion suffered a lot, dies in a rather stupid way. It got to a point where when he became a zombie I wish he would kill the humans who killed him.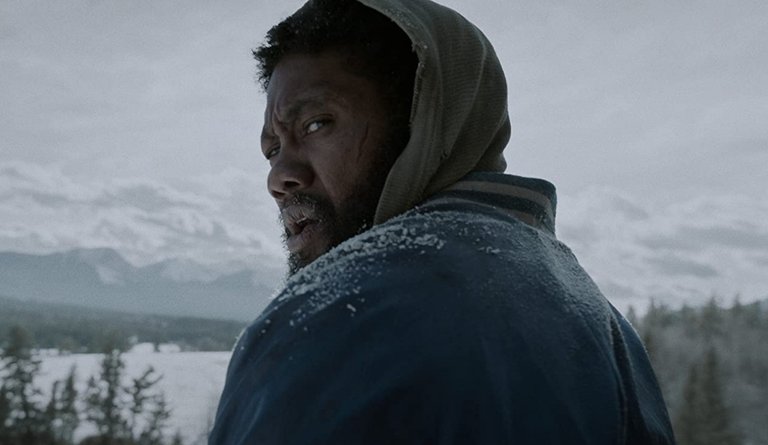 En esta temporada hubo mucho relleno, historias viejas de ciertos personajes y el hecho de cómo la vida les cambio de la noche a la mañana. Se podria decir que hay un respiro de zombi pero no cesa la amenaza de muerte por parte de otros elementos.
In this season there was a lot of filler, old stories of certain characters and the fact of how life changed them overnight. It could be said that there is a zombie respite but the threat of death from other elements does not cease.
Hay un nuevo punto de encuentro que llena a muchos de esperanzas, misma que usan para hacer lo que sea necesario incluso traicionar con tal de llegar y poder escapar de la zona.
There is a new meeting point that fills many with hope, which they use to do whatever it takes, including betrayal, in order to reach and escape from the area.
Aquí no hay amigos en definitiva, solo personas que se usan una a la otra y cuando ya no sirven o te vas o mueres, así de sencillo.
Here there are no friends in short, only people who use each other and when they are no longer useful either you leave or you die, it is as simple as that.
Se muestra la crueldad en lo que se convierte un ser humano una vez que llega al limite.
It shows the cruelty that a human being becomes once he reaches the limit.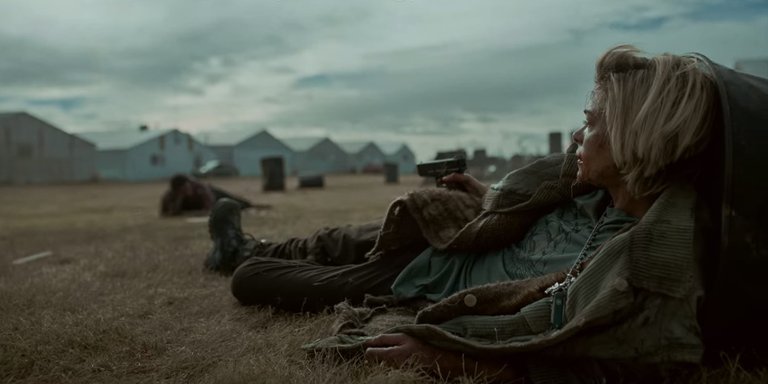 Sin embargo, el final nos muestra varias escenas de lealtad hacia los humanos sobrevivientes y hacia una madre que lo ha dado todo incluso puesto su vida en riesgo.
However, the finale shows us several scenes of loyalty to the surviving humans and to a mother who has given everything, even putting her life at risk.
Por lo que se hay una tercera temporada dado que todavía no hay fin para este caos, y por supuesto hay personajes que quedaron inconclusos en cuanto a su supervivencia o muerte.
As far as I know there is a third season since there is still no end to this chaos, and of course there are characters that were left unfinished in terms of their survival or death.
Lo que si es que esta temporada dejo mucho que desear, me hizo recordar a los rellenos de animes justo cuando hay una historia un tanto interesante aunque llena de clichés de por medio.
What I do know is that this season left a lot to be desired, it reminded me of anime fillers just when there is a somewhat interesting story although full of clichés in between.
Por ahora no hay una fecha en que se estrene la tercera temporada, pero según varios medios indican que puede ser a finales de diciembre o en el 2023 al primer trimestre el 2023. Esperemos sea así porque necesito terminarla.
For now there is no release date for the third season, but according to several media it could be at the end of December or in the first quarter of 2023. Let's hope so because I need to finish it.
Menos suspenso, más historia pero bastante crueldad.
Less suspense, more story but a lot of cruelty.