Death doesn't have a face, nor does it appear in shapes or sizes. It cannot be seen; I wonder if it can be felt either, but it remains. It is a mystery. In the world of films, death is often given some sort of appearance. I have a thing for fantasy movies and the newer films are very entertaining I admit, but the old films, in general, are labelled as classic. The stories are intriguing and the absence of over indulged effects make them appear as crown jewels; even that isn't that same for every old movie but just a few. There are great and mediocre movies in all time periods and genres but nonetheless movies are made to entertain us. Some of them manage to go beyond that one prospect and emerge as a masterpiece.
Orphée (1950)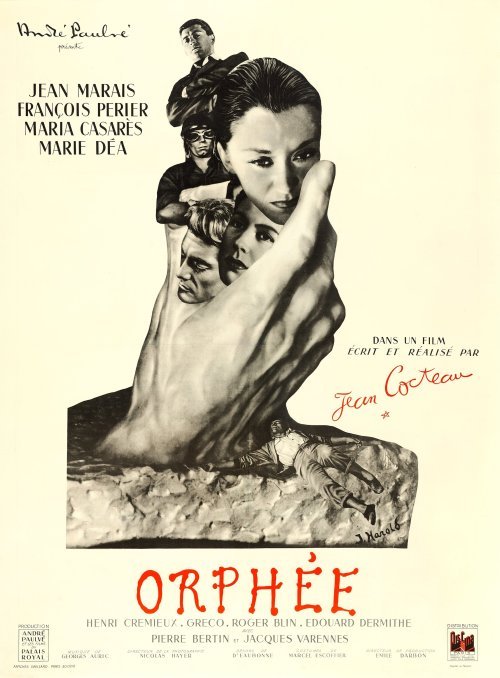 Image Source
Today's pick is Orphée (1950) and I'm guessing many of you find the name familiar not because of the movie but the name itself. Orpheus derived from Greek mythology where he's a legendary musician, poet and a prophet. He was lauded by many due to his talent but his attempt to bring back his wife Eurydice from the underworld had gained him fame, or so the myth goes. Let's leave the myth to where it is and look at the film, it hasn't followed the legend to a T but through many changes formed a great story itself. the film is directed by Jean Cocteau and starring Jean Marais as the protagonist Orpheaus, María Casares as The Princess, François Périer as Heurtebise and Marie Déa as Eurydice. It's the second part of a trilogy and I haven't seen the other two films yet but it's on the list.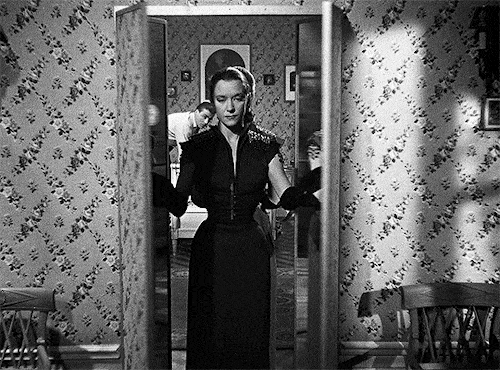 Image Source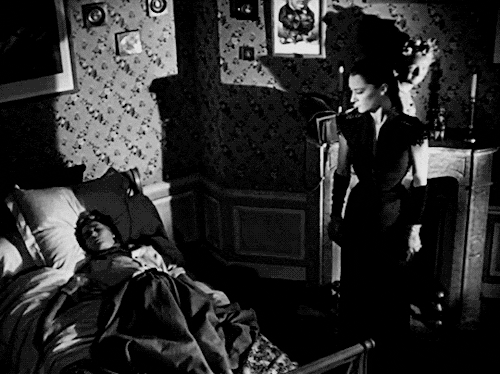 Image Source
It is an old French movie where the poet is revered and hated at the same time; yes, people loved him and hated him simultaneously. You might be wondering why a great poet is hated; the reason might be his talent gained him recognition and wealth; perhaps people felt that poets should live by humble means and refuse any monetary gains that come their way, although I'm not sure if that is the reason. Then there is Eurydice, Orpheus' sweet and loving wife, and it is said that he loved her dearly but in the movie it's unsure but he did adore her dearly right up to the moment he met the Princess. Yes, there's a princess but not the usual kind; she was unlike any others. The Princess was seeing an emerging poet, Cégeste, who was on his way of becoming greater than Orpheus but an unstable fellow drunk in alcohol and new found glory that pushed him towards his untimely death caused by an accident. After the accident, Princess was taking his body away from the scene and called to Orpheus to stay as a witness. Orpheus and Heurtebise, the chauffeur of Princess, carried Cégeste's body to the car but instead of going to the hospital, they went to a broken down chateau. It was revealed that Cégeste had died on the spot and the Princess reanimated him, turned him into an undead to do her bidding. Seeing what they were doing, Orpheus lost his consciousness and then found himself stranded in a deserted place. Heurtebise was resting on the car not too far from where Orpheus was and then he took Orpheus to his home where Eurydice was waiting for his return. They hid the car in Orpheus's garage and Heurtebise was to remain with the couple till he get further instruction from the Princess. The Princess was leaving messages for Orpheus in the radio and it was apparent that the Princess and Orpheus were drawn to each other; meanwhile, Heurtebise starts to fall for Eurydice.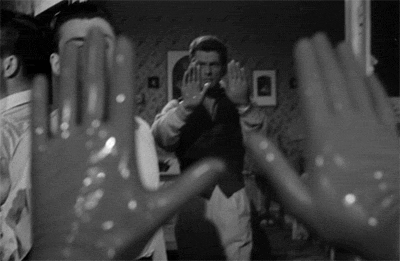 Image Source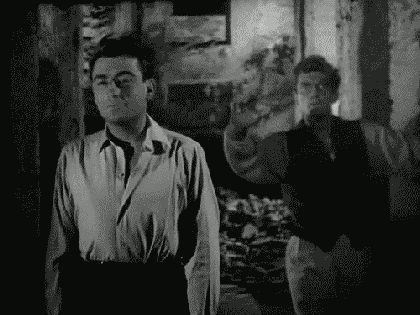 Image Source
If you remember, I was talking about death in the beginning. The reason behind my initial rant was not just about the ancient story of Orpheus but the film here. The Princess is the embodiment of death and Heurtebise is one of her comrades. What an irony it is that Death and her comrade fall in love with mere mortals and love always comes with complications. Here these troubles were far greater than any others because it defies the natural order. You know in the Greek mythology there are barely any love story with a happy ending but it is filled with endless suffering of mortals who then become immortals in the pages of history. Even though Orphée (1950) didn't follow the legend exactly but it is a great work of art. The use of special effects can be seen at minimum and using a mirror as transportation between the two worlds may sound as common gibberish but that wasn't the case in 50's now is it?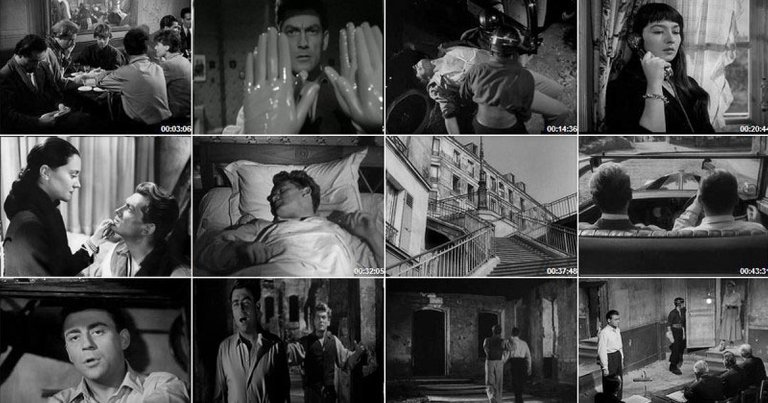 Image Source
I haven't specialized in film making so I'm not the person to describe how they look. I merely focus on the story and what I can gather from it. In a film, the story means more to me than anything else. There are many facts that draws me to a story; for example, you may say Troy (2002) was also a Greek mythology based movie and quite a good one, and in my opinion it is a trashy movie. Orphée (1950) is history re-imagined on the present. When we watch a movie based on a best selling novel, we often get the feeling that the director and actors didn't do justice to the book or the film could do so much more; we feel somewhat the same about movies based on historical events. Only perhaps a few that don't disappoint us. I already called this movie a work of art so you know where I stand. It appears as I haven't praised Cocteau for his direction or the actors for their marvelous performance because I don't have to; the film itself is a proof of what a fascinating movie it is.