Mujhse Dosti Karoge! came out in August 2002 and stars three major Bollywood actors of the time - namely Hrithik Roshan, Rani Mukerji and Kareena Kapoor - and there was also a number of notable guest actor appearances. That was it for the "fact" part and let's get to the fun part.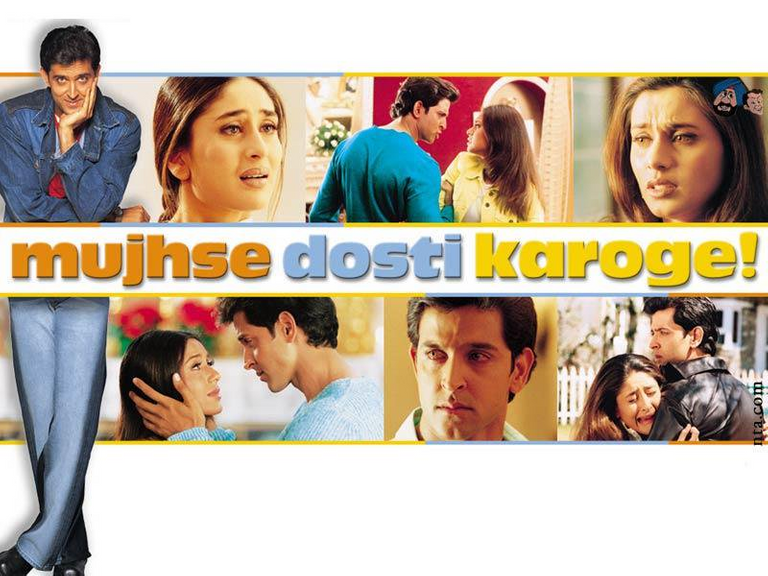 ---
Mujhse Dosti Karoge! (Will You Be My Friend!) is about a boy (Raj) who grew up close to two other girls (Pooja and Tina), but eventually moves to England with his parents. Before he leaves he asks the girls two write to him, so they can keep in touch. Tina decides not to, while Pooja kept in contact, but under Tina's name. Raj and Pooja grow fond of each other, even though they haven't exchanged pictures of them growing up. Raj, being the romantic that he is, tells Pooja that when he comes and visit after years, the "eyes will recognize the heart". Pooja afraid to tell him the truth, enlists the help of Tina and asks her to pretend as if she was the one who had written the e-mails all of those years. Contrary to what Raj said, he walked past Pooja (a beauty in her own right) and only noticed her after assuming Tina (the tall model type of beauty that she has become) to be the one who wrote to him.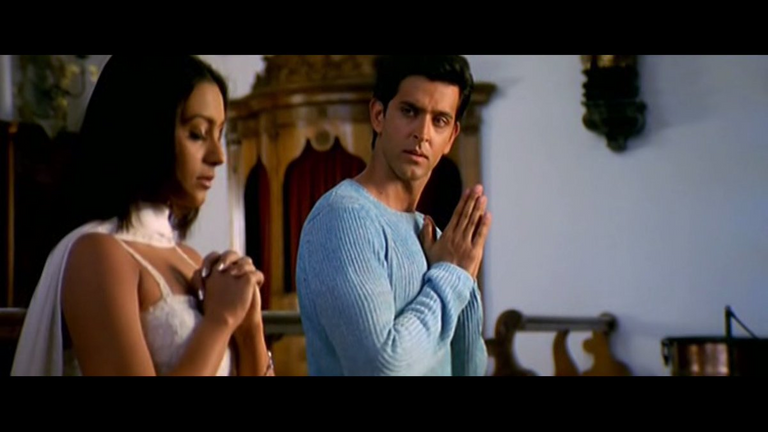 ---
The ladies kept the ruse going even after Raj's parents and Tina's father arranged for them to be engaged, until Raj heard Pooja humming a tune he send to her via e-mail. And just when he wanted to declare his love for Pooja - by having his ancestral bracelets fitted to Poojas wrists - tragedy befell Tina. Tina lost her father and clumped herself unto Raj. Pooja decided not to disclose their love and asked Raj to go through with the marriage to Tina, after which Raj vowed that he would only marry Tina, if Pooja had gotten married on the same day and he even found her a suitable fiancé. Pooja was reluctant at first, but ultimately agreed. Their plan almost succeeded, until Tina had found the bracelets in Poojas jewelry box and was told by Raj's mother that her son always wanted to give the ancestral bracelets to his future wife. Tina then gave her blessings to Raj and Pooja and said that she was fortunate enough to have friends, who loved her so much that they were willing to sacrifice their love for her.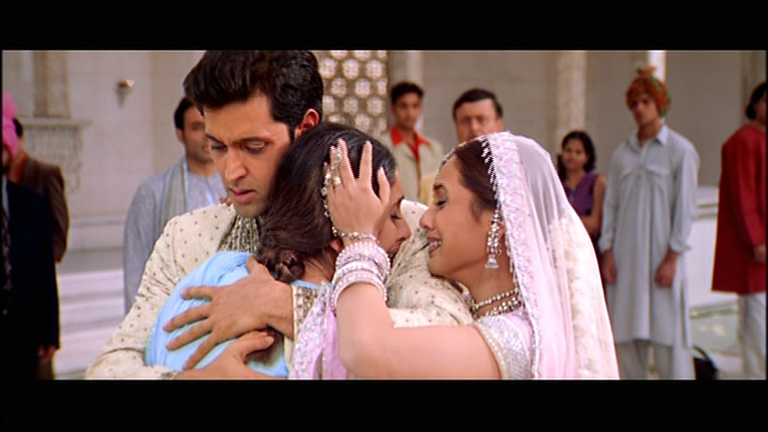 ---
And now to the even more fun part:
I chose this movie as my entry for the CineTV Contest: Foreign Cinema-contest, because I loved the music compilations in this movie; even though it's a musical with it's own soundtrack and unique numbers, there were also compilations of other famous Bollywood movies. Also, musicals are a different concept in my country of origin (Suriname), as producing movies and especially in these formats is very expensive. As far as I know, Suriname's movie producers haven't made musicals yet, so these formats are a welcome treat for the eyes, ears and hearts. Furthermore, the Bollywood movies often have subtitles, so we have no problem in the language department. And last but not least I truly believe that partners in life should be each others best friends and that's why I kept rooting for Raj and Pooja. And yes it started with a lie, relationships shouldn't, but as long as we understand it's just a movie, then we could work towards better storylines.
Also interested in taking part in this imitative? Check out this link for more information:
https://peakd.com/hive-121744/@cinetv.curate/cinetv-contest-foreign-cinema
---
Chasse into the backstage! 💃