I spotted on the news that Tim Allen has returned as Santa Clause for a Disney+ series – The Santa Clauses. Surprisingly, I have never seen any of the movies in The Santa Clause series. So, before watching this timely Holiday series, I thought I should start out by watching the original films. My Bonnie Bride joined me for the start of this effort. I give you The Santa Clause (1994).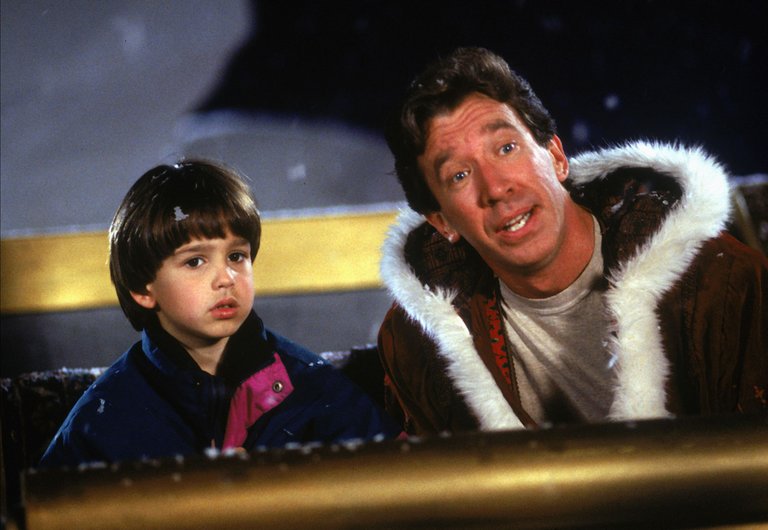 Eric Lloyd and Tim Allen - IMDB
This fun, feel good film is about a divorced Dad whose son is spending a disastrous Christmas Eve with him, but things change when Santa falls off the roof of his house and Scott Calvin (Tim Allen) puts on the suit, and with his young son, Charlie (Eric Lloyd), take off in Santa's sleigh to deliver presents and end up at the North Pole. That's the general premise.
The story truly is a well done, and the film delivers on a lot of Holiday spirit as we learn more about The Santa Clause which proves out to be a legally binding contract (it's a Santa Clause, as opposed to the Sanity Clause that Chico kept there is no such thing as a Sanity Clause with Grouch in A Night at the Opera – hey, would that make it a Christmas movie as well?) on Scott Calvin to become Santa Clause, and dealing with his estranged wife (Wendy Crewson) and her current psycho, I mean psychologist, husband (Judge Reinhold).
In watching the film with my Bonnie Bride, we were unable to convince the moody teenager in the house to join us, one couldn't help but laugh at the humor of the situations that Scott finds himself in, and that one can easily be pulled into the fantasy that maybe, just maybe, there really is Santa Clause. You can tell as the film progresses that both Tim Allen must have had a blast performing in this film, which is why it has become a Holiday classic. How the heck did I miss it way back when it came out? (Ok, 1994 I was busy working a full time job, commuting in the Bay Area and carrying 12 units at Hey U including Calculus...ugh!)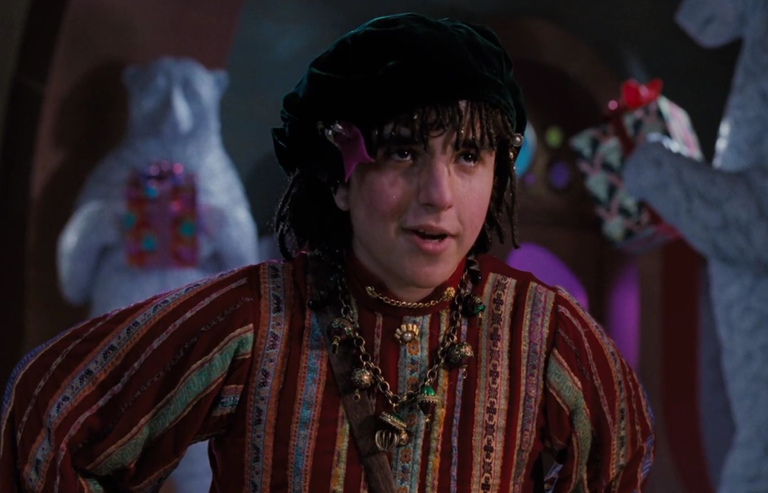 David Krumholtz, best costume in the film - IMDB
I have to give kudos to the costume designer for Bernard's costumer as I think he got the best outfit in the film. Maybe it's the hat, I don't know, but it is a very cool costume. Or maybe it is because Bernard (David Krumholtz) is the head Elf.
Any rate, I think that The Santa Clause was a good way to kick off the Holiday season film-wise, and we both enjoyed it so much, we followed it up with The Santa Clause 2, but that's a different story. Great story, great cast, great production values. What more could one ask for? Maybe a nice, hot cup of cocoa.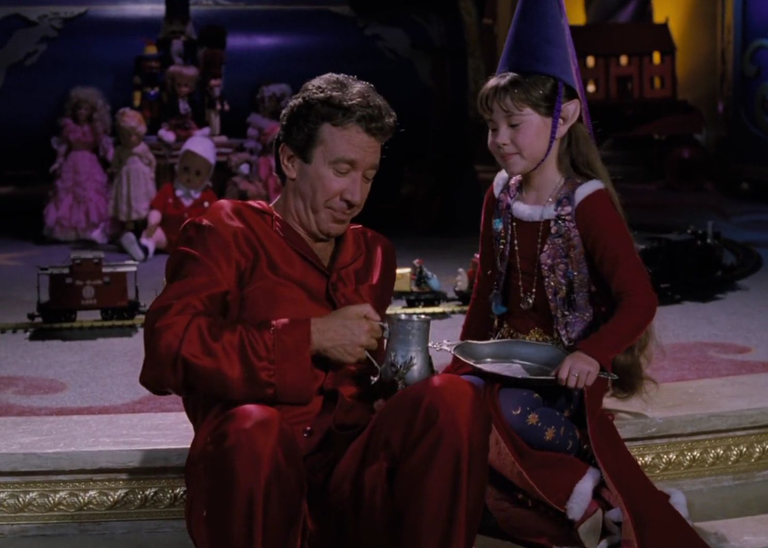 Hot Coca time with Tim Allen and Paige Tamada - IMDB
Thanks for stopping by.