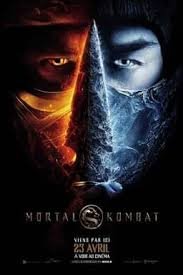 Good evening Ciners I hope you're all having a wonderful time smashing out those movies and it's great to see the community picking up. There are so many good films on the horizon and no doubt many of us will be in a hurry to get to a cinema or maybe even the drive ins to watch our favourite films. Although cinema's are open in Australia I haven't gone yet, still worried about COVID.
I've been able to watch some really epic films lately thanks to my international friends and one I recently watched was Mortal Kombat.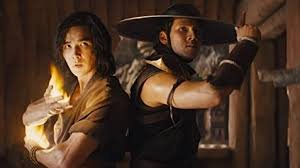 Now I am aware alot of people had a lot of things to say about the film and alot of it was pretty negative. I actually didn't think it was all that bad and certain aspects were a significant improvement on the earlier two films that were released when I was a kid. I actually entered this movie with not much thought for what I was going to get. It's literally a film about a fighting game, not much of a story line and its not why we played the game.
It was all about staying up until 3am on weekends battling it out with family and friends who could be the top player.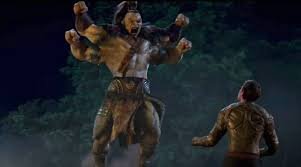 But I want to focus on the new film, wow! I really enjoyed it. Yeah the actors were a little tacky but this is how we get new lesd actors in roles, they need to do do crap work first. The CGI was pretty decent and Goro made an appearance which was pretty cool. You can't have a mortal kombat movie without him in it so I was happy.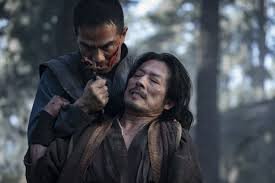 One thing that I didn't really like is that they went with the same lead characters as the initial movie although we did get to see Kano, an Aussie in a film. That's a little new even is his character was quite deceptive. The gore was also really good and I quite enjoyed the fatalities, I think being 2021 and the tech advancing quite alot gave us something new ontop of something old.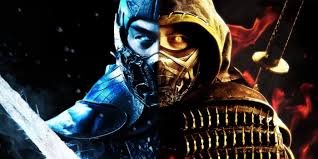 A weakness in the film is that it took quite some time to build up and then it was over. That's the problem with films that have a crap story line, I mean what can you do with a movie about fighting? Abit like street fighter with Sylvester Stallone. That was another pretty cool but tacky movie.
I was surprised that alot of people didn't like the movie, at the end of the day it's a cult classic game surrounding subzero and scorpion, I'm just glad they did a better job with the story line, the previous films were quite crap.
What did you think of Mortal Kombat? Hit or miss?