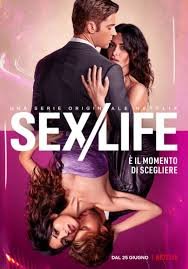 Alright you sexual deviates who are closet porn lovers, do we have something for you. Yes, here's a show that won't require you to clear your browser history and you can watch it along side your significant other while loosening that collar.
Beyond being a softcore porn series with a killer story line involving a coming of mid age momma this is a series that no doubt will resonate with alot of people.
The transition from young, free and fun to a fully grown adult with responsibilities in the form if little humans that you made. Now I'm only 3 episodes in and it's already pretty clear that the story circles a relatively new mum who is at odds with her new life.
She's made it in life, a good looking, rich powerful husband who she cares dearly for and they have two beautiful children.
However, she finds herself at odds with her new life and constantly finds herself reflecting on her past life of freedom and fun. Unfortunately that also includes her wild former lover whose also a bad boy record producer and the lover of her life.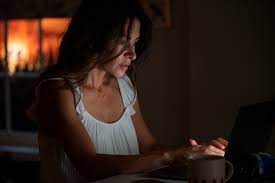 She begins writing down a journal to get the thoughts out of her mind and onto paper. In a form of what would remind you of Sex and the City style as Kerry relives her life through blogging.
Through her journal she takes the viewers on a world wind ride through her highly sexual past exploring how she met her Bad Boy lover and her current husband.
Unfortunately, her husband stumbles across her blog and becomes somewhat jealous but instead of getting angry he begins to give into his wifes sexual desires by giving her what she wants. In effect her current husband becomes the lover of the past, but this doesn't stop current day momma constantly thinking about her past lover who at this stage has come back into her life.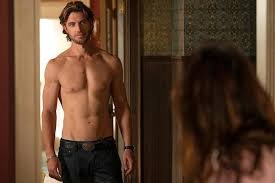 She learns that her best friend has formed a purely sexual relationship with her former stud and gets jealous. The friend confirms the sex is good and momma wants some but she is torn between her current husband and past lover.
All while her current husband is getting jealous.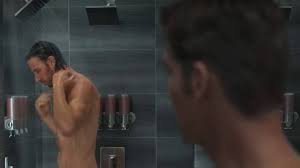 Things escalate in episode 3 where her current husband tracks down her former lover and attempts to speak to him but can't muster up the currage. He follows him into a gym and works out just following him across the gym.
Eventually he walks into the shower when we think things are going to take a turn, they do. The ex love turns to face the husband without knowing who he is and we get a view of..... his dick.... it's a famous scene that the production company utilised a prosthetic. This thing is the size of a horses. The husband disengages and becomes enraged at the site and fosters self doubt about his own member.
Annnnd that's pretty much the first 3 episodes but with alot more sex and nudity.
Have you been watching sex life? What are your thoughts on this romantic drama of a momma stuck between 2 lovers, her past and her current future.