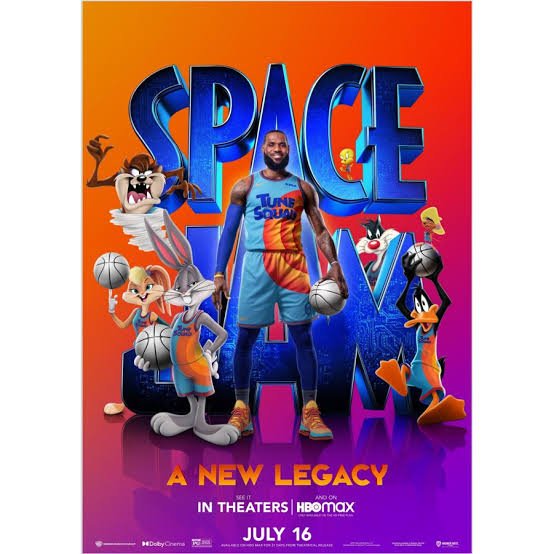 All images sourced here
Alrighty CineTV peeps it looks like Warner Brothers is trying to reanimate some of their older more longer serving toons by rebooting some cult classics and I have to admit as an 80s baby it was really nostalgic to rewitness the Looney Tunes back on the big screen despite them not really all that good.
Cartoons have come along way since back in the day and as evidenced in Space Jam - A New Legacy which was kind of a show of force from Warner Brothers which showed off its magnitude of licensing rights over many of the current cinema trends such as Superman, Batman and many many more.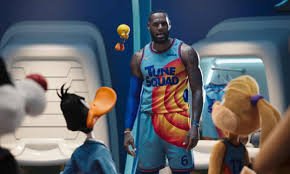 The story line of Space Jam A New Legacy is pretty weak in that it revolves around LeBron James and his son being sucked into the Warner Brothers Serververse. This kind of squashes all our universes and blends everyone into just characters or Warner Brothers. So the serververse is operated by a boy called Al-G-Rithm and breaks away from the original story line I believe. I totally can't remember as it was so many years ago
So LeBron needs to assemble a team to beat the bot at a game of basketball otherwise everyone is sucked into the serververse and remains there for all eternity. Like thats a bad thing? I mean if everyone is in the serververse it's probably going to be a fun thing as all the Warner Brothers owned franchises have their own world and no one can die in the serververse.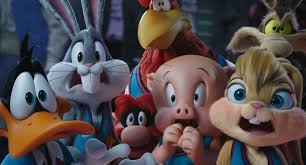 So LeBron wants to get superman, king Kong and a heap of other characters on his side but bugs bunny wants to reunite the tune team from the original film. Something apparently LeBron has never seen as it is kept quite the whole time.
The film takes an unexpected move when the game they play is the game LeBron son had been building. Apparently LeBron is this hard core basketballer that has no vision for gaming where his son wants to he a developer and has developed some left technology.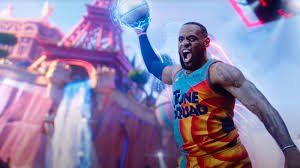 It's a really poorly put together storyline and plays some homage to the original characters of the first movie even mentioning Micheal Jorden but ends up being the actor Micheal B Jorden.
Either way the film is not the best but it was a great little trip down memory lane with cult classics moving into the modern world given a 3d look and porky pig busting out some serious rhyms.
If you're interested in watching this film, wait until it's free to watch on Disney streaming services because it is more cringe worthy than entertaining.
I'd put it down as a cash grab for some characters that are 130+ years old. But fun to watch none the less.