This publication was also written in SPANISH and PORTUGUESE.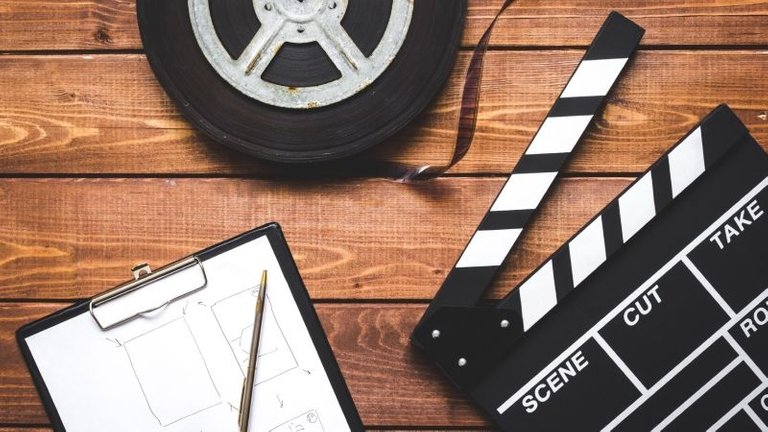 Microsfot
For some weeks now I have been working on writing a project that for me (I love Cinema) is very special: my first cinematic script (with something totally finished in my mind... and not just fragments of ideas). There is no deadline for me to finish it (because I was working on it slowly), but there is already a complete synopsis, and I am writing this post to be able to publish it and ask you for opinions on the main plot (which I will try to explain in detail).
The title of the project is Sabbatical. A drama centered on a couple who is going through a serious and complicated crisis in their marriage, due to the constant betrayals on both sides (in relation to extramarital affairs). The successful business partner and the 10-year time together (in what appears to be a solid relationship), did not stop them from being unfaithful to themselves. However, they are unable to part in an official (and definitive way, despite having already tried) because they strangely love each other.
Howard and Alyssa have achieved practically everything in their lives, with the exception of having each other (who have known each other since college). Both are publicists, dedicated on the professional side, but totally random in their personal relationships (including with the group of friends). In the hope of fixing the failed marriage, they decide to act in a different way (going beyond what they have already tried through couple therapies) and distance themselves for a year. This is a sabbatical period, which for them will be "definitive".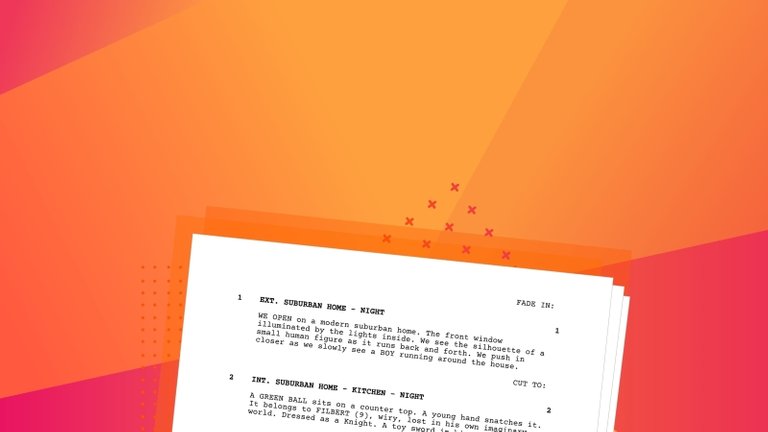 StudioBinder
The fact that they have no children, and being financially independent made everything else easy. Before they split up, they make a deal: After the period ends, the island where they met is the point of return (regardless of whether or not they met someone - a more serious relationship - during that time away) and during the months apart, they would have to communicate at least once a month, lest the experiment be "erased" by time and become a possible major flaw.
However, when they meet again on the island where the history of their relationship had started promisingly, the feelings of union and complicity return much stronger, only that this reconciliation (now more passionate) will be threatened by an unexpected event: on the appointed day for they left and the island and returned home, one of them mysteriously disappears, where there are strong indications of murder. Between certainty and doubt, secrets will be discovered in this game of "cat and mouse", where no one is safe.
The script is a mixture of Drama and Suspense, but it is based on the couple's relationship, as the main fuel to trigger all the twists and turns that happen throughout the events. In the midst of this narrative construction, my idea is to give a boost in a structural line that allows the discussion about human behavior in extremely stressful situations and to do this within a sphere where I can use surprises, twists and many psychological arguments to support the structure of the my script.
---
De mi mente, a las páginas. | Mi primer guión está en producción.
Desde hace unas semanas estoy trabajando en escribir un proyecto que para mí (me encanta el cine) es muy especial: mi primer guión cinematográfico (con algo totalmente terminado en mi mente ... y no solo fragmentos de ideas). No hay fecha límite para que lo termine (porque lo estuve trabajando lentamente), pero ya hay una sinopsis completa, y estoy escribiendo este post para poder publicarlo y pedirte opiniones sobre la trama principal (que Intentaré explicarlo en detalle).
El título del proyecto es Sabático. Un drama centrado en una pareja que atraviesa una grave y complicada crisis en su matrimonio, debido a las constantes traiciones de ambos lados (en relación a asuntos extramatrimoniales). El exitoso socio comercial y el tiempo de 10 años juntos (en lo que parece ser una relación sólida), no les impidió ser infieles a sí mismos. Sin embargo, son incapaces de separarse de forma oficial (y definitiva, a pesar de haberlo intentado ya) porque extrañamente se aman.
Howard y Alyssa han logrado prácticamente todo en sus vidas, con la excepción de conseguir ellos mismos (que se conocen desde la universidad). Ambos son publicistas, dedicados en el aspecto profesional, pero totalmente aleatorios en sus relaciones personales (incluso con el grupo de amigos). Con la esperanza de arreglar el matrimonio fallido, deciden actuar de otra manera (yendo más allá de lo que ya han probado a través de terapias de pareja) y se distancian durante un año. Este es un período sabático, que para ellos será "definitivo".
El hecho de que no tengan hijos y de que sean económicamente independientes hizo que todo lo demás fácil. Antes de separarse, hacen un trato: después de que termina el período, la isla donde se conocieron es el punto de regreso (independientemente de si conocieron o no a alguien - una relación más seria - durante ese tiempo fuera) y durante los meses separados, tendrían que comunicarse al menos una vez al mes, para que el experimento no se "borre" con el tiempo y se convierta en un posible defecto mayor.
Sin embargo, cuando se reencuentran en la isla donde la historia de su relación había comenzado prometedora, los sentimientos de unión y complicidad vuelven mucho más fuertes, solo que esta reconciliación (ahora más apasionada) se verá amenazada por un hecho inesperado: el día señalado pues partieron de la isla y regresaron a casa, uno de ellos desaparece misteriosamente, donde hay fuertes indicios de asesinato. Entre la certeza y la duda, se descubrirán secretos en este juego del "gato y el ratón", donde nadie está a salvo.
El guión es una mezcla de Drama y Supenso, pero se basa en la relación de pareja, como principal combustible para desencadenar todos los giros y vueltas que ocurren a lo largo de los eventos. En medio de esta construcción narrativa, mi idea es realzar una línea estructural que permita la discusión sobre el comportamiento humano en situaciones extremadamente estresantes y hacerlo dentro de un ámbito donde puedo usar sorpresas, giros y muchos argumentos psicológicos para sustentar la estructura de el mi guion.
---
Da minha mente, para as páginas. | O meu primeiro roteiro cinematográfico está em produção.
Já faz algumas semanas que eu venho trabalhando na escrita de um projeto que para mim (que adoro Cinema) é muito especial: o meu primeiro roteiro cinematográfico (com algo totalmente finalizado na minha mente... e não apenas fragmentos de ideias). Não há um prazo para que eu o termine (porque eu estrou trabalhando nele lentamente), mas já há uma sinopse completa, e eu estou escrevendo esse post para poder publicá-la e pedir a vocês, opiniões sobre o enredo principal (que eu vou tentar explicar com detalhes).
O título do projeto é Sabático. Um drama centrado em um casal que está atravessando uma grave e complicada crise em seu casamento, devido as constantes traições de ambos os lados (em relação a casos extra conjugais). A parceira bem sucedida nos negócios e o tempo de 10 anos juntos (no que aparentemente é uma relação sólida), não os impediu de serem infiéis consigo mesmos. No entanto, eles não conseguem se separar de maneira oficial (e definitiva, apesar de já terem tentado) porque eles estranhamente se amam.
Howard e Alyssa conseguiram praticamente tudo em suas vidas, com exceção de si mesmos (que já se conhecem desde os tempos da faculdade). Ambos são publicitários, dedicados no lado profissional, mas totalmente aleatórios nas relação pessoais (inclusive com o grupo de amigos). Na esperança de consertar o casamento fracassado, eles decidem agir de um modo diferente (indo além do que eles já tentaram através de terapias de casal) e distanciam por um ano. Esse é um período sabático, que para eles será "definitivo".
O fato deles não terem filhos, e serem financeiramente independentes tornou tudo mais fácil. Antes de se separarem, eles fazem um acordo: Após o término do período, a ilha onde eles se conheceram é o ponto de retorno (independente do fato deles terem ou não conhecido alguém - um relacionamento mais sério - durante esse afastamento) e durante os meses distantes, eles teriam que se comunicar pelo menos uma vez por mês, para que o experimento não fosse "apagado" pelo tempo e se tornasse uma possível grande falha.
No entanto, ao se reencontrarem na ilha onde a história da relação deles havia tido o promissor início, os sentimentos de união e cumplicidade voltam muito mais fortes, só que essa reconciliação (agora mais apaixonada) será ameaçada por um evento inesperado: no dia marcado para eles deixaram e a ilha e voltarem para casa, um deles desaparece, de maneira misteriosa, onde existem fortes indícios de assassinato. Entre a certeza e a dúvida, segredos serão descobertos neste jogo de "gato e rato", onde ninguém está a salvo.
O roteiro é uma mistura de Drama com Suspense, mas é baseado na relação do casal, como combustível principal para desencadear todas as reviravoltas que acontecem ao longo dos acontecimentos. No meio dessa construção narrativa, a minha ideia é potencializar uma linha estrutural que propicie a discussão sobre o comportamento humano em situações de stress altíssimos e fazer isso dentro de uma esfera onde eu possa utilizar surpresas, reviravoltas e muitos argumentos psicológicos para embasar a estrutura do meu roteiro.