Many times I walk around my garden in late evening as the Sun is just going down. I look up to the sky at the cloud formations developing into something quite dramatic. The Sun has so much power that it can often light up the whole sky creating spectacular bright red clouds.
Last night I watched a TV Documentary on cloud formations. The technicalities were very complicated and difficult to explain in this simple blog. I will leave others more qualified to go into the specific details.
On the TV, as they showed the many different variations of Sunsets and Sunrises. There was some cool Music playing in the background that sounded very similar to my ©YouTube selection further below in this post.
Nature is by far the most glorious Artist, when it comes to painting the sky. My Sunset pictures are not the best, but I will share them with you anyway, perhaps someone will like them. 😎
All of these Sunset photos were taken in very quick succession as I panned the iPhone around the sky. Not sure which one I like the best, so I saved them all LOL. Each individual image has something special to offer I think... 🌅🌞
ALL Photos Location: Surrey, England, United Kingdom 🇬🇧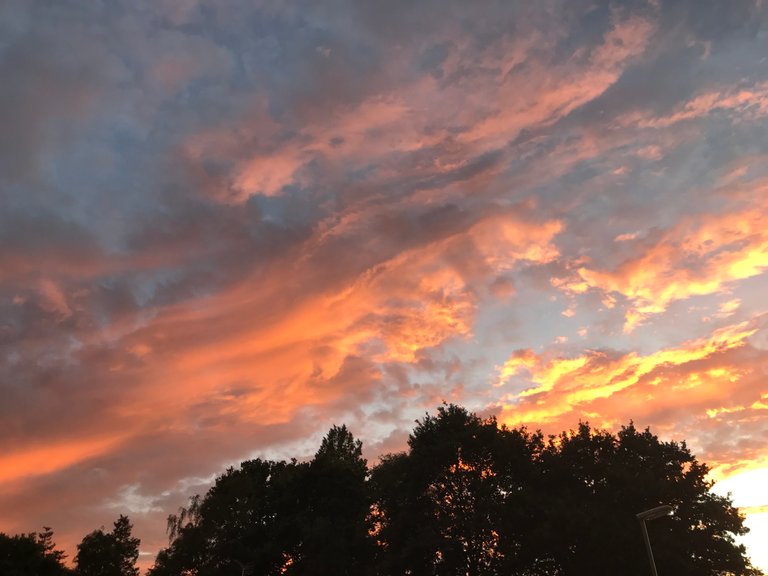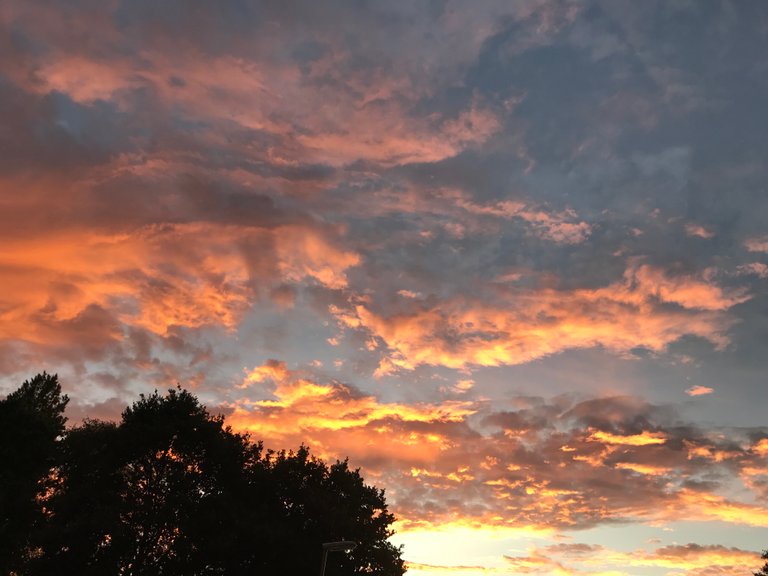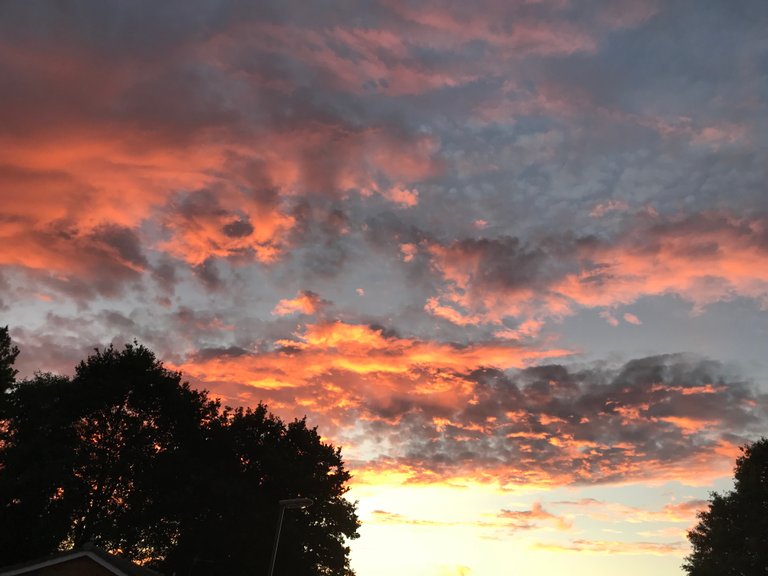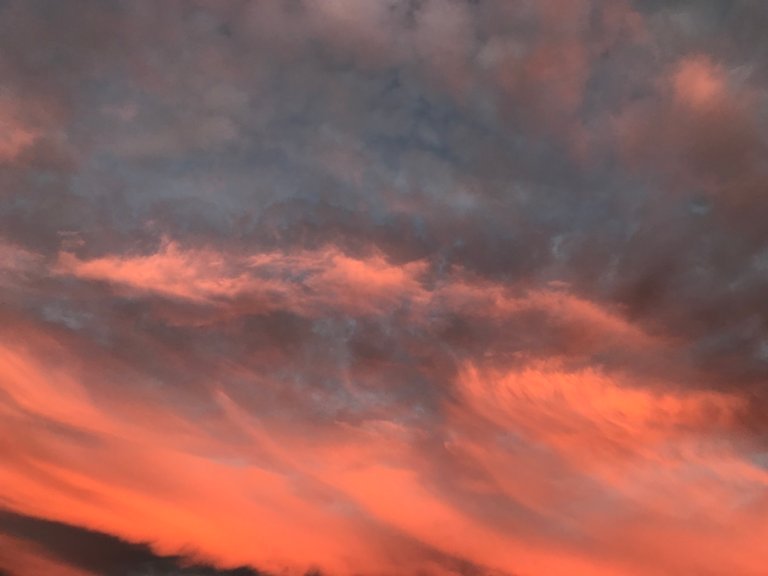 All above photos taken by me (using an Apple iPhone) in my back garden.
[ Strictly Copyright ©2021 ©andy4475 ]
Now for some Nature inspired relaxing music...
Uploaded to ©YouTube by user ©NTDonMusic (with 6.14K subscribers).
Enjoy some soothing "Nature Themed" Music ~ Including the most wonderful Sunsets to help you get more relaxed.
Music Video Source: From ©YouTube [Here]
Many Thanks for reading and listening to my Today's relaxing Nature Blog
See you all again very soon... 👋