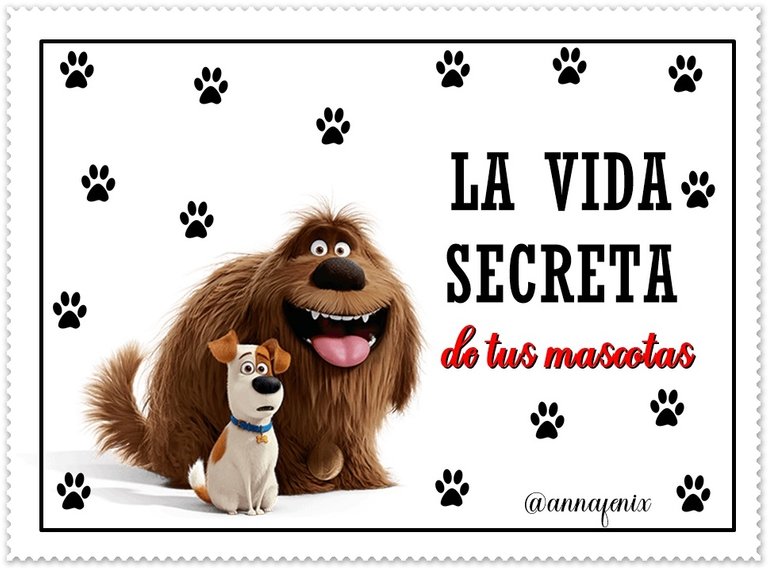 ---
---

---
---
Buenos días amigos de #Hive. Ésta es mi participación en el concurso "Films que inspiran", convocado por nuestros amigos de @holos-lotus. Me gustaría invitar a mis amigas @evev y @chacald.dcymt.
---
---

---
---
APRENDIENDO A ENTENDER A MIS MASCOTAS
---
---
Desde pequeña tuve una buena conexión con mis mascotas, me gustaba pasar tiempo con ellos, pasearlos, jugar, y les compartía hasta mis dulces; por supuesto, en aquel momento no conocía nada acerca de su alimentación y los cuidados que debíamos tener con lo que les dábamos. Hoy en día cuido mucho lo que les doy, y trato de consentirlos y atenderlos al máximo. Ellos han sabido proporcionarme momentos de calidad, y disfruto muchísimo su compañía.
Me han gustado muchas películas y en todas he encontrado algún mensaje que me ha hecho reflexionar, o algún final que me ha hecho llorar de emoción, así como hay otros que me han decepcionado a pesar de que la película ha sido muy buena. Soy amante de las películas de género romántico, sobre todo las de navidad, y me encantan las de dibujos animados, especialmente las de Disney. Pero hay una película que recientemente me transmitió algo muy especial, porque me hizo pensar en todo lo que podían sentir mis mascotas en esos momentos en que yo tenía que salir de la casa y los tenía que dejar solos. Su nombre es "La vida secreta de tus mascotas". Desde ese momento comencé a observar aún más sus gestos, acciones, reacciones, actitudes, movimientos de sus colitas, orejitas, sus ojitos fijos en mí cuando quieren llamar la atención.
---
---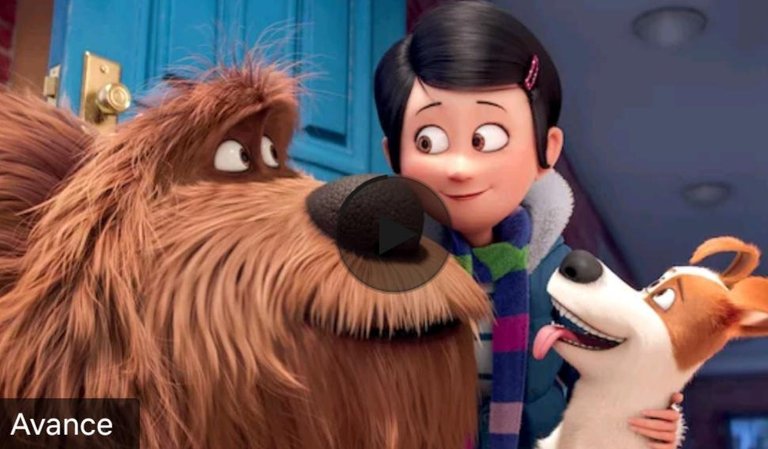 Fuente: Netflix
Captura de pantalla
---
---
Cuando vi la primera parte de la película, de inmediato comencé a comparar a los personajes con mis mascotas; el consentido de la casa me recordó a Copo de Nieve, el viejito gruñón me recordó a Lucrecia, el hiperactivo es Snoopy, el gato presumido es Piero, y así poco a poco fui definiendo las "gatonalidades" de cada uno de los demás miembros de mi manada con respecto a otros personajes de la película. Lo más divertido fue ver las acciones y actitudes de los animales de ficción tan semejantes a las de mis niños. Desde ese momento comencé a interpretar mejor sus comportamientos; cuando voy a salir noto sus gestos de molestia, me ven fijamente en señal de "Ya te vas para la calle y me dejarás solo". Porque deduzco que aunque estén acompañados entre ellos mismos, extrañan estar acurrucados conmigo en la cama, o jugando con cualquier objeto, o siendo acariciados. Creo que lo más relevante es que mientras mami está en casa ellos se sienten más seguros.
En el caso de los gatitos, he observado que buscan la manera de salir para seguirme, y cuando lo logran, me he tenido que devolver para dejarlos seguros dentro de la casa. El más hiperactivo de los personajes de la película me recuerda a uno de mis perritos, Snoopy, él es quien avisa si alguien llega o se va, si quiere comer, si se le acabó el agua porque golpea los envases; sus ladridos y sonidos ya nos indican algo diferente. Realmente disfruto de la vida de mis mascotas, y aunque no tengo maneras de conocer más a fondo su vida secreta cuando no estoy en la casa, si he podido descubrir cosas que hacen cuando no se dan cuenta que los observo y puedo asegurar que es uno de los momentos de más calidad en el día. Ellos son seres con una gran calidez espiritual, y los mejores compañeros que he podido tener. Por eso cuando regreso de alguna salida los colmo de amor y de besos para recompensar esas horas en las que estuvieron sin mi compañía.
---
---

---
---
Les recomiendo ver "La vida secreta de tus mascotas" (Parte 1), la segunda parte ya está disponible en Netflix. ¡¡Espero que pasen un maravilloso fin de semana!!
---
---

---
---

---
---
Good morning friends of #Hive. This is my participation in the "Films that inspire" contest, organized by our friends from @holos-lotus. I'd like to invite my friends @evev and @chacald.dcymt.
---
---

---
---
LEARNING TO UNDERSTAND MY PETS
---
---
Since I was little I had a good connection with my pets, I liked spending time with them, walking them, playing, and I even shared my sweets with them; Of course, at that time I did not know anything about their diet and the care we should have with what we gave them. Today I take great care of what I give them, and I try to pamper them and serve them as much as possible. They have been able to provide me with quality moments, and I really enjoy their company.
I have liked many films and in all of them I have found some message that has made me reflect, or some ending that has made me cry with emotion, just as there are others that have disappointed me despite the fact that the film has been very good. I am a lover of romantic genre films, especially Christmas ones, and I love cartoons, especially Disney ones. But there is a movie that recently transmitted something very special to me, because it made me think about everything my pets could feel in those moments when I had to leave the house and had to leave them alone. Its name is "The Secret Life of Pets". From that moment I began to observe even more their gestures, actions, reactions, attitudes, movements of their tails, ears, their little eyes fixed on me when they want to attract attention.
---
---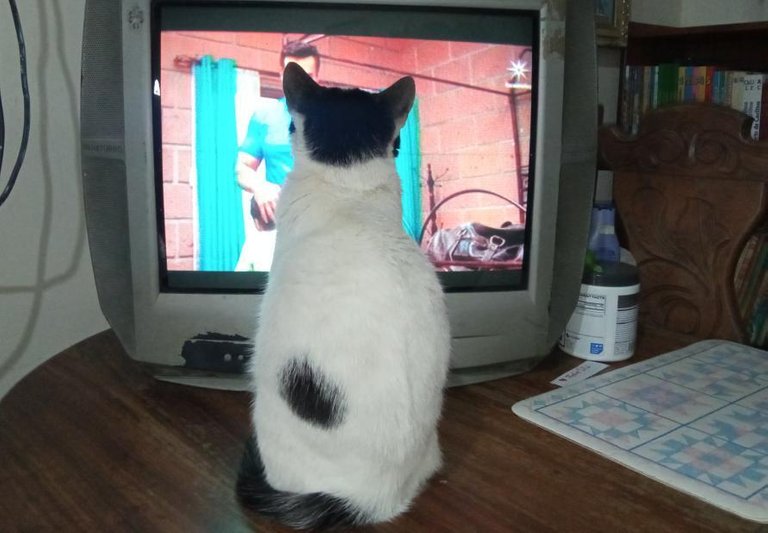 Fuente: Archivo Personal
Mi pequeño Lupe viendo TV
---
---
When I saw the first part of the movie, I immediately started comparing the characters to my pets; the spoiled one of the house reminded me of Snowflake, the grumpy old man reminded me of Lucrecia, the hyperactive one is Snoopy, the snooty cat is Piero, and so little by little I was defining the "gatonalities" of each one of the other members of my pack with respect to other characters in the film. The funniest thing was seeing the actions and attitudes of the fictional animals so similar to those of my children. From that moment I began to better interpret their behaviors; When I go out I notice their gestures of annoyance, they stare at me as a sign of "You're going to the street now and you'll leave me alone". Because I deduce that although they are accompanied among themselves, they miss being snuggled up with me in bed, or playing with any object, or being caressed. I think the most important thing is that while mommy is at home they feel safer.
In the case of the kittens, I have observed that they look for a way to get out to follow me, and when they do, I have had to go back to leave them safely inside the house. The most hyperactive of the characters in the film reminds me of one of my dogs, Snoopy, he is the one who warns if someone is coming or going, if he wants to eat, if he has run out of water because he hits the containers; The barking and sounds of him already indicate something different to us. I really enjoy the lives of my pets, and although I have no way to learn more about their secret life when I am not at home, I have been able to discover things they do when they do not realize that I am observing them and I can assure you that it is one of the highest quality moments of the day. They are beings with great spiritual warmth, and the best companions I have ever had. That's why when I return from an outing I fill them with love and kisses to reward those hours in which they were without my company.
---
---

---
---
I recommend watching "The Secret Life of Pets" (Part 1), the second part is already available on Netflix. I hope you have a wonderful weekend!!
---
---
Las imágenes de contenido pertenecen a:
Imágenes para Peques y Pixabay (Banner principal editado en PhotoScape)
Netflix (Primera imagen de contenido a través de una captura de pantalla de la película desde mi celular)
Archivo Personal (Segunda imagen de contenido)
---
Content images belong to:

Images for Peques and Pixabay (Main banner edited in PhotoScape)
Netflix (First image of content through a screenshot of the film from my cell phone)
Personal File (Second content image)
---
---