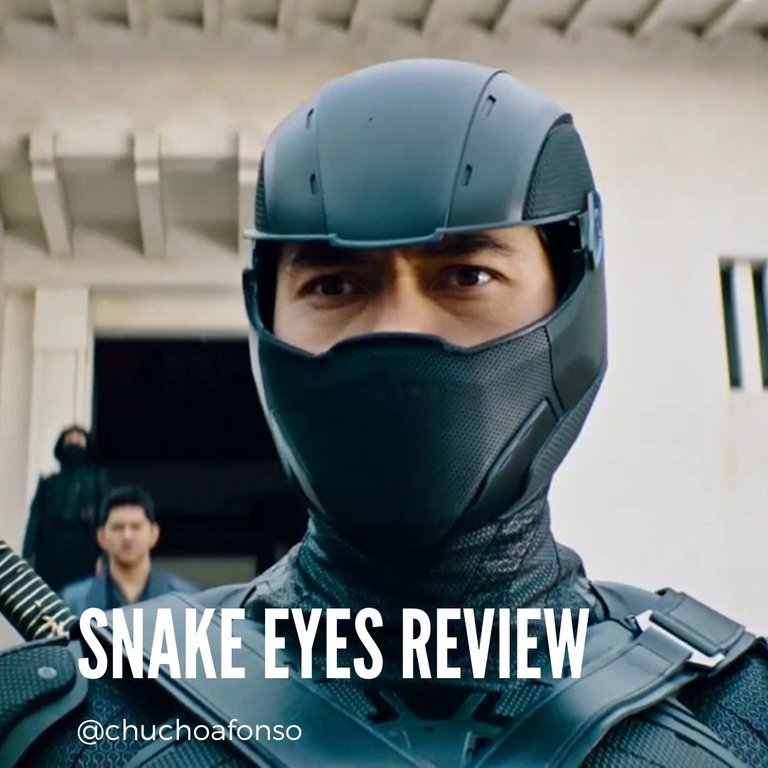 Antes de empezar debo decir que nunca fui fan de la caricatura original de G.I. Joe por no decir que nunca la vi, solo tengo como antecedentes sus anteriores dos filmes de los cuales me gusto el primero, así que vi esta película sin expectativas y abierto de mente, pero ni las increíbles secuencias de acción que tiene la salvan, es una película que debo decir es insufrible, es mala por donde se le vea, por momentos tuve que adelantarla, tiene diálogos pesimamente logrados que hacen que todo se sienta mas lento, y lo triste de todo esto es que querían reiniciar el universo de G.I. Joe con esta película que la verdad dudo que lo logren, ya que es terrible lo puesto en escena, los actores hacen un rol decente que no puedo decir que es malo, lo que realmente hace caer al filme es la direcciones, el guion y que comenten el errores de ponernos demasiadas cosas en la historia, al punto que creen que debo conocer quien es cobra y quienes son los Joe, y si eres nuevo en todo este mundo probablemente no entiendas quienes son y pierdas por completo el interés.
Before I start I must say that I was never a fan of the original G.I. Joe cartoon, not to say I never saw it. Joe, not to say that I never saw it, I only have as background his previous two films of which I liked the first one, so I saw this movie without expectations and open minded, but neither the incredible action sequences that has save it, it is a movie that I must say is insufferable, is bad everywhere you look, at times I had to advance it, has pitifully achieved dialogues that make everything feel slower, and the sad part of all this is that they wanted to restart the universe of G. I. Joe universe with this movie that the truth is that I doubt they will achieve it, since it is terrible what they put in scene, the actors make a decent role that I can not say it is bad, what really makes the film fall is the directions, the script and that they make the mistake of putting too many things in the story, to the point that they think I should know who is Cobra and who are the Joe, and if you are new in this world you probably do not understand who they are and you lose interest completely.
Si comparo esta película con rápidos y furiosos 9 sale perdiendo por completo snake eyes, por que dentro de su mundo irreal rápidos y furiosos tiene claro a donde va, esta película no, no sientes que haya algo importante que ver y fácilmente todo lo visto puedo ser puesto en un flash back de una película directa de los Joe, como bueno hicieron originalmente en la primera, película que pienso no se le valora lo suficiente, la película ha quedado tan mal parado que ni a la critica, ni en la taquilla le va bien, y ni los usuarios como yo que la vimos por cuevana les gusto, de verdad que no la vean.
If I compare this movie with Fast and Furious 9, Snake Eyes loses out completely, because within its unreal world Fast and Furious is clear where it is going, this movie does not, you do not feel that there is something important to see and easily everything seen can be put in a flashback of a direct movie of the Joe, as well as they did originally in the first one, movie that I think is not valued enough, the movie has been so bad that neither the critics nor the box office is doing well, and neither users like me who saw it on Cuevana liked it, [...]