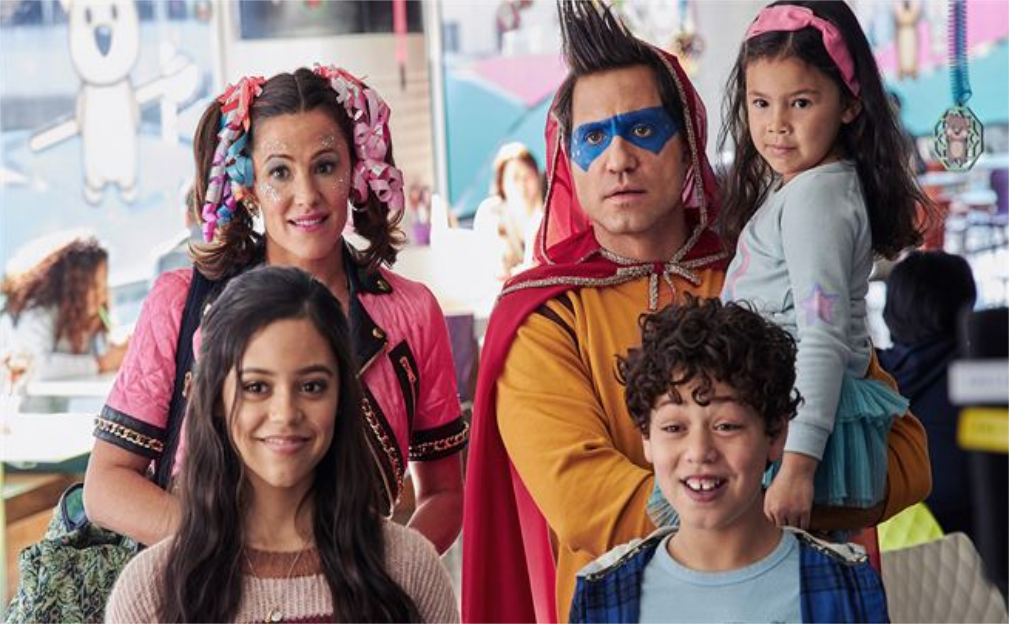 Fuente
Español
Saludos amigos de hive, hace días tuve la oportunidad de ver una película en familia que se llama el día del sí, la misma fue descargada en una aplicación web llamada Cine calidad; es una película que promociona Netflix en este 2021. Su director es MiGuel Arteta y sus personajes Édgar Ramírez, Everly Carganilla, H.E.R., Jenna Ortega, Jennifer Garner, Julian Lerner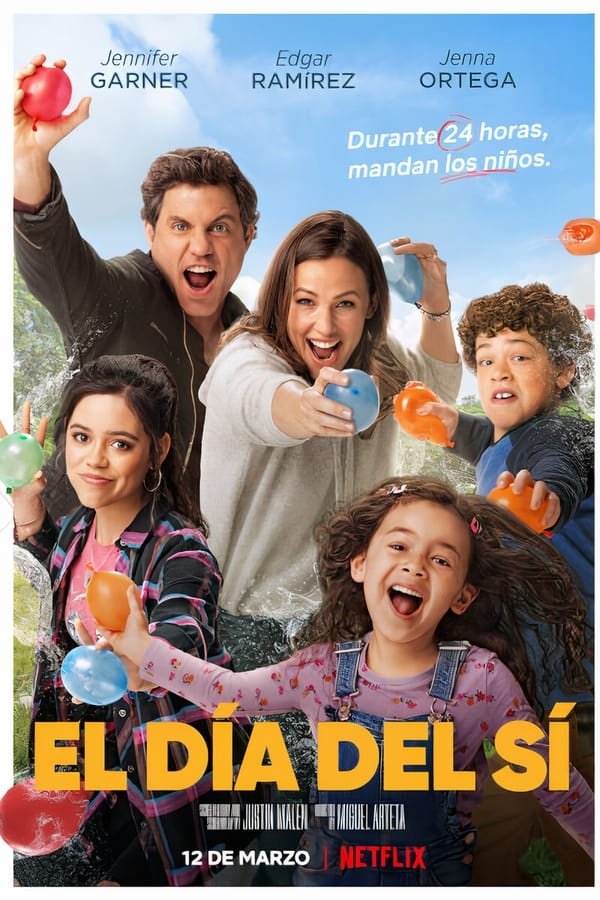 Fuente
Es una hermosa historia familiar, donde se encuentran en hogar conformado por 3 hijos de los cuales una de las niñas es adolescente y sus padres. Se ve una gran Familia donde se ve armonía; pero la historia de este drama familiar comienza porque los padres decían NO las 24 horas del día a sus hijos.
Lo cierto es que se pasaban el día diciendo no hagas esto, cuidado, No hay teléfono por hoy, todo era NO. Llego un día donde la hija adolescente quería ir a un concierto sola y su madre le dijo que No, que la única manera que fuera, era con ella; por su puesto que la chica se enojó.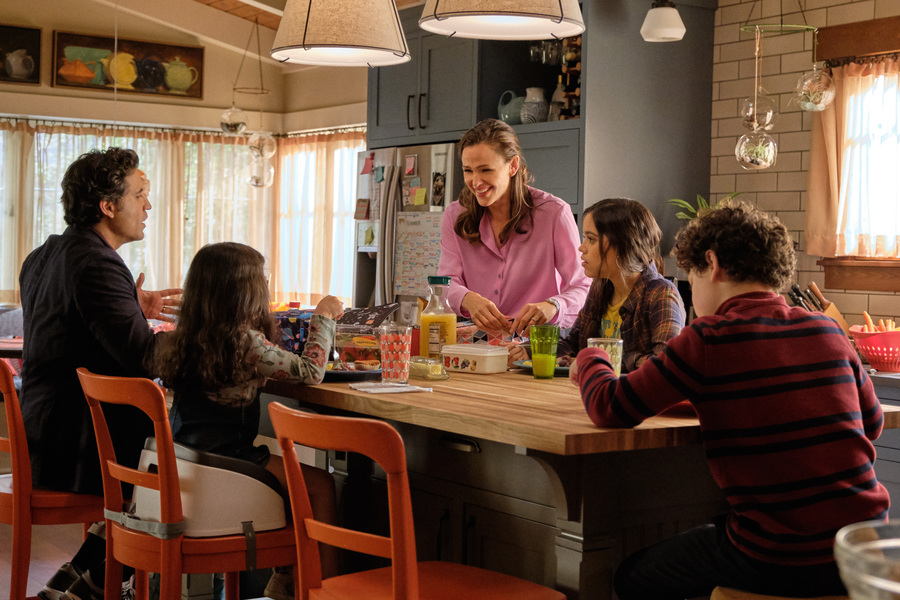 Comenzaron los problemas ya que sus padres también tenían muchos compromisos de trabajo y aparte siempre todo era NO. Llegaron a decirle a su madre que era una dictadora. En ese momento su madre se sintió muy mal y por un momento pensó en dejar todo.
Llego un día que le propusieron a su madre realizar un juego del SI, por 24 horas no podía decir No, todo era SI. Ellos estaban muy emocionados porque los iban a dejar realizar lo que querían. Su madre acepto y se unió al juego. Empezaron con que los padres se disfrazaran y luego salieron en familia a comer helado, allí tuvieron que comerse un helado súper grande entre todos; esto era un concurso que al final ganaron. Era difícil para la madre dejar hacer lo que ellos querían.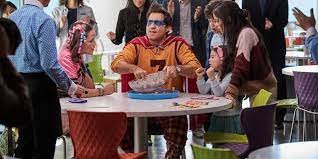 Fueron a un parque de diversiones y la adolescente por descuido dejo su teléfono y la madre vio un mensaje donde la amiga le decía a su hija que irían con unos chicos al concierto. Inmediatamente su madre le dijo NO vas si no voy yo.
Reflexión
Lo cierto de esta historia que me identifico mucho es que como madre también me la paso diciendo NO todo el día, de hecho me lo han dicho mis hijos. Viendo el drama de la película mi esposo y yo nos veíamos ya que muchas de las cosas que pasaban nos identificábamos. El querer tanto también hace daño, y debemos dejar que nuestro hijos también puedan vivir sus experiencias, ya que de ellas es que van aprender. Claro cuando está pequeño el No siempre va estar ahí, y lo hacemos para protegerlos del peligro. Además de que hay que sacar tiempo para estar en familia. En la película eso no pasaba y lo que ellos plantearon como un juego, realmente fue la mejor experiencia en familia.
Es una hermosa historia familiar, aquí les dejo el tráiler por si se animan a verla.

Espero les guste
Gracias por Leerme

English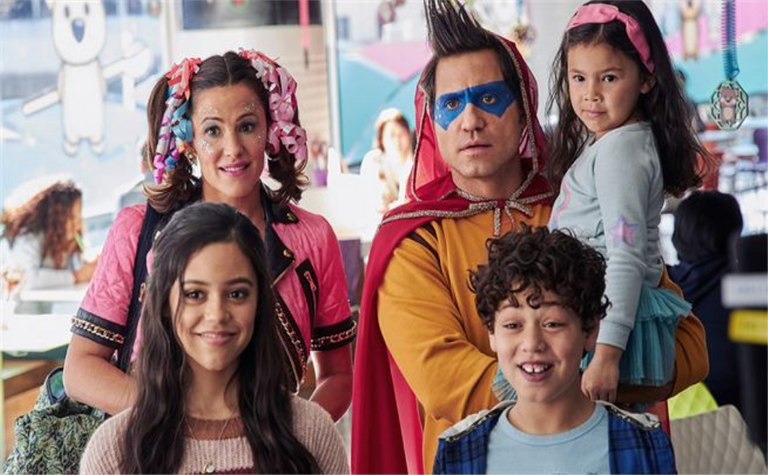 Greetings friends of hive, days ago I had the opportunity to see a family movie called the day of the yes, it was downloaded in a web application called Quality Cinema; is a film that Netflix is ​​promoting in this 2021. Its director is MiGuel Arteta and its characters Édgar Ramírez, Everly Carganilla, H.E.R., Jenna Ortega, Jennifer Garner, Julian Lerner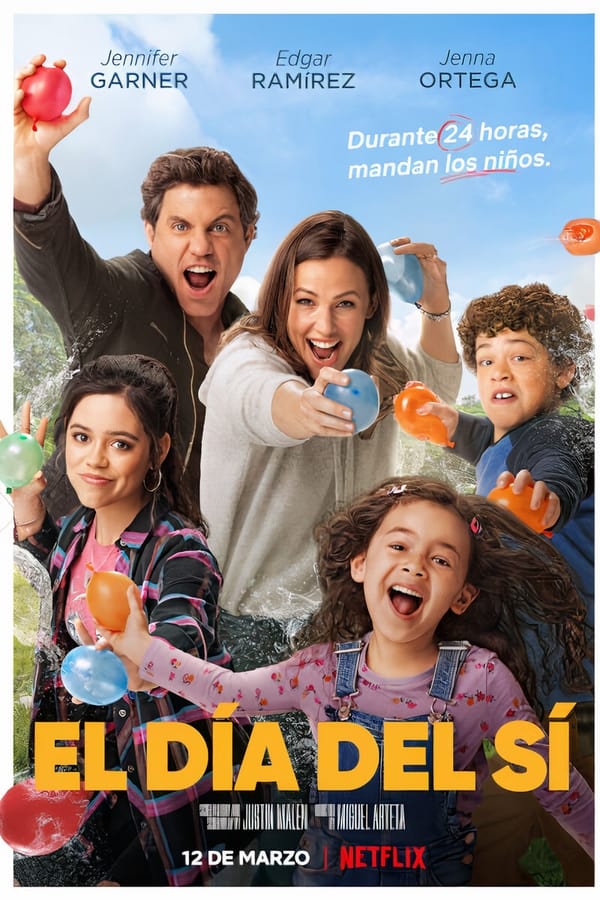 Fuente
It is a beautiful family story, where they are in a home made up of 3 children, one of the girls is a teenager and their parents. You see a great Family where you see harmony; But the story of this family drama begins because parents said NO to their children 24 hours a day.
The truth is that they spent the day saying don't do this, be careful, there is no phone for today, everything was NO. One day came when the teenage daughter wanted to go to a concert alone and her mother told her that No, the only way to go was with her; of course the girl got angry.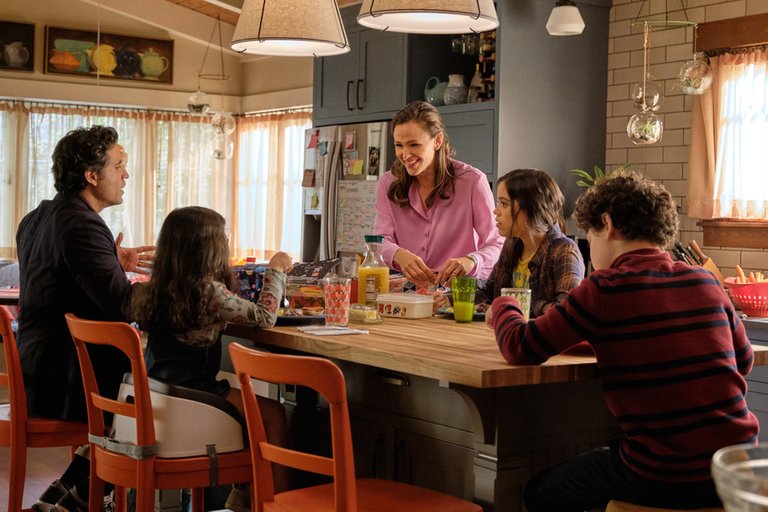 The problems began since his parents also had many work commitments and apart from it, everything was always NO. They even told her mother that she was a dictator. At that moment her mother felt very bad and for a moment she thought about leaving everything.
One day came when her mother was asked to play a YES game, for 24 hours she couldn't say No, everything was YES. They were very excited because they were going to let them do what they wanted. His mother agreed and joined the game. They started with the parents dressing up and then they went out as a family to eat ice cream, there they had to eat a super big ice cream together; this was a contest that they ultimately won. It was difficult for the mother to let them do what they wanted.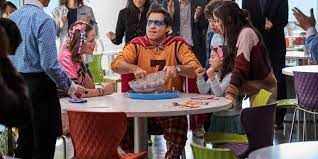 They went to an amusement park and the teenager inadvertently left her phone and the mother saw a message where the friend told her daughter that they would go with some boys to the concert. Immediately his mother told him NO go if I don't go.
Reflection
The truth of this story that I identify a lot is that as a mother I also spend it all day saying NO, in fact my children have told me. Watching the drama of the film, my husband and I saw each other since many of the things that happened we identified. Wanting so much also hurts, and we must let our children also live their experiences, since they are going to learn from them. Of course, when they are small, they will not always be there, and we do it to protect them from danger. Besides that you have to take time to be with your family. In the film that did not happen and what they proposed as a game, it really was the best family experience.
It is a beautiful family story, here is the trailer in case you dare to see it.

I hope you like it
Thanks for reading me