The Matrix 4 Resurrections release date and more / Fecha de lanzamiento de Matrix 4 Resurrections y más 👀💥😍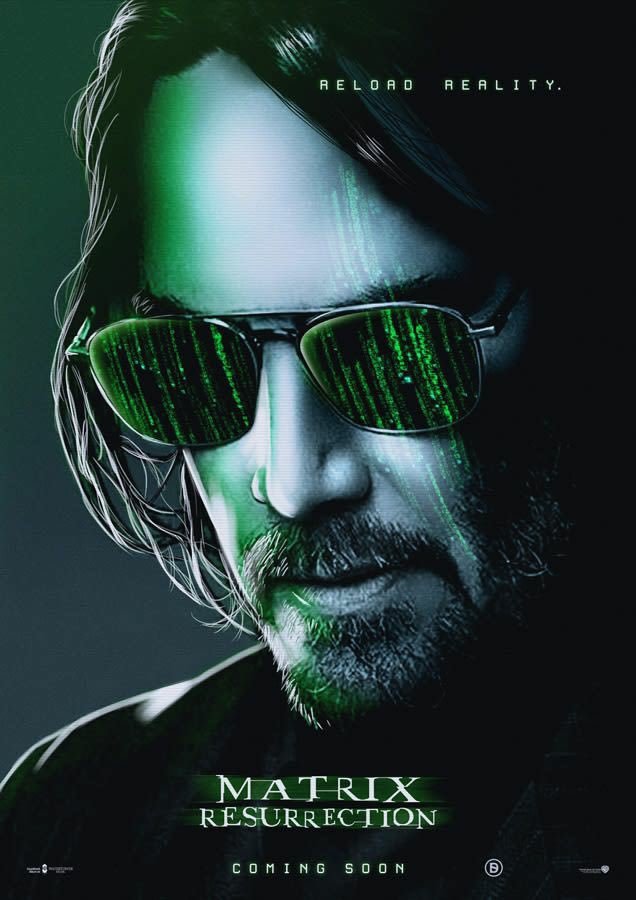 For all the fans of the movie The Matrix, when rumors of a sequel were heard, we were overcome with excitement and despair to know if this was true. It was that August 20, 2019, when through a statement from the president of Warner Bros., that this became official. Our beloved Neo and Trinity were back in action, the direction would be in charge of Lana Wachowski alone without her sister Lily (who has taken time away from the media productions).
Para todos los fans de la película The Matrix, cuando se escucharon rumores de secuela, se nos coló la emoción y la desesperación de saber si esto era cierto. Fue aquel 20 de agosto de 2019 cuando a través de un comunicado del presidente de la Warner Bros., que esto se hizo oficial. Estaban nuestros amados Neo y Trinity de nuevo en acción, la dirección estaría a cargo de Lana Wachowski en solitario sin su hermana Lily (quien se ha tomado un tiempo alejada de los medios las producciones).
It wasn't until February 2020 that filming began in San Francisco, what happened? A month later comes the pandemic, and like the whole world, this project also had to stop. But it was not for long, in August 2020 filming is resumed in Berlin.
No fue hasta febrero de 2020 que comenzaran las filmaciones en San Francisco, ¿qué pasó? Un mes después viene la pandemia, y así como el mundo entero, también este proyecto tuvo que detenerse. Pero no fue por mucho tiempo, en agosto de 2020 es retomada la filmación en Berlín.
Well, getting into casting details in addition to Keanu Reeves and Carrie-Ann Moss (Neo and Trinity), we will have the beautiful Captain Niobe once again played by Jada Pinkett-Smith, plus Daniel Bernhardt as Agent Johnson and Lambert Wilson as the exquisite Merovingian once again. All faces known to fans, and it's great to see them in the cast again.
Bueno, entrando en detalles de reparto además de Keanu Reeves y Carrie-Ann Moss (Neo y Trinity), tendremos a la hermosa Capitana Niobe una vez más interpretada por Jada Pinkett-Smith, además de Daniel Bernhardt como el agente Johnson y Lambert Wilson como el exquisito Merovingio una vez más. Todas caras conocidas por los fans, y es genial volverlos a ver en el reparto.
The new faces will be actors Priyanka Chopra, Yahya Abdul-Mateen II, Neil Patrick Harris and Jonathan Groff. The roles of each of them are not clear, although in the trailer that has been released we can see some advances of the characters.
Las caras nuevas serán los actores Priyanka Chopra, Yahya Abdul-Mateen II, Neil Patrick Harris y Jonathan Groff. No quedan claro los roles de cada uno de ellos, aunque en el trailer que ha sido lanzado podemos ver algunos avances de los personajes.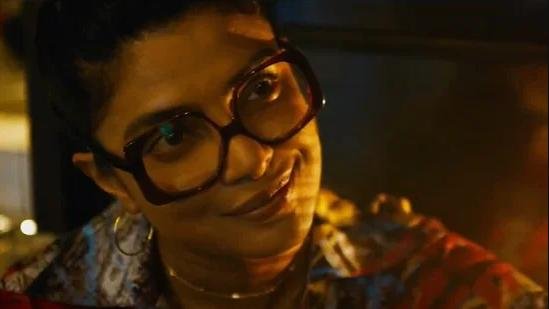 Priyanka Chopra in The Matrix 4
Yahya Abdul-Mateen II in The Matrix 4
The details of the plot are well hidden, we almost have to wait for the premiere in 2022, but luckily in the Warner Bros. calendar, it appears that it will premiere on December 22, however according to rumors in the fandom it has been changed the release date to December 17. For now I leave the trailer and tell me in the comments what they think about the plot.
Los detalles de la trama están bien escondidos, el estreno casi lo tenemos que esperar para el 2022, pero por suerte en el calendario de la Warner Bros., aparece que se estrenará el 22 de diciembre, sin embargo según rumores en el fandom se ha cambiado la fecha de estreno para el 17 de diciembre. Por ahora les dejo el trailer y me dicen en los comentarios que piensan sobre la trama.