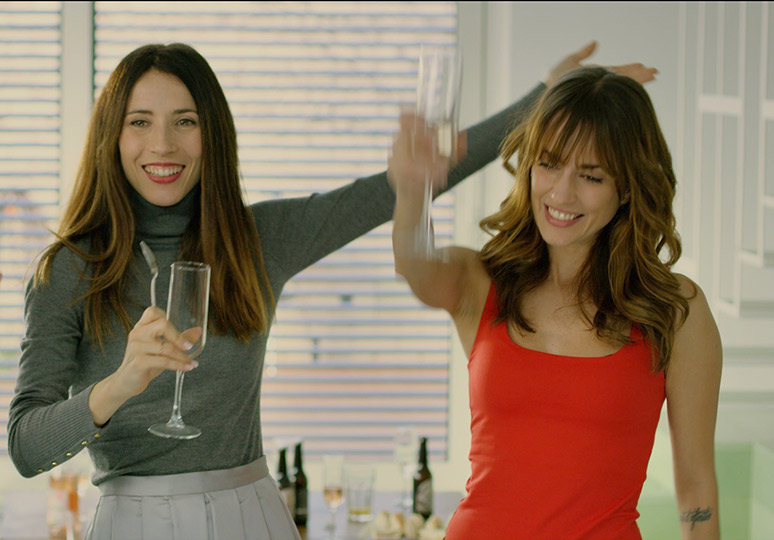 Source
Not all movies are good, much less not all comedies will make us laugh. How are hivers? On this occasion I come to give you my opinion about this Spanish comedy that left me quite indifferent.
First of all I do not know the true purpose of this movie. Try to be thoughtful but it's not funny, it's insipid and the truth is that I don't get a smile in any scene, I just waited for it to end.
No todas las películas son buenas y mucho menos no todas las comedias nos harán reír. ¿Cómo están hivers? En esta ocasión les vengo a dar mi opinión acerca de esta comedia española que me dejo bastante indiferente.
Primero que todo desconozco el verdadero propósito de esta película. Trata de ser reflexiva pero no tiene gracia, es insípida y la verdad que no me saco una sonrisa en ninguna escena, solo esperaba a que se terminara.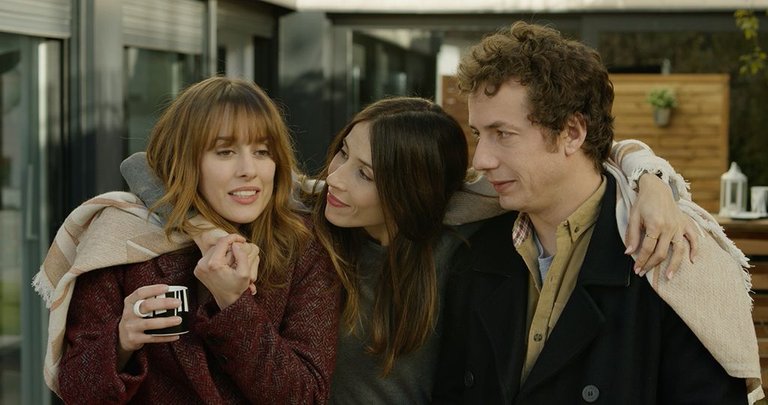 Source
The story is about a girl in her thirties who behaves in a very immature way, not wanting to assume any responsibility in her life. Then there are other random situations such as her best friend gets pregnant and leaves her and another boy as a legal guardian.
The situations that we will see in this comedy are forced and as I said without grace, I still try to think that the film is about or if it intends to leave a message that I could not assimilate because I did not understand the reason for this comedy, it is too boring and does not arrive to nowhere. The scenes go on and on and nothing interesting or that catches our attention happens.
La historia va de una chica con sus ya treinta y tantos años que se comporta de manera muy inmadura no queriendo asumir ninguna responsabilidad en su vida. Luego hay otras situaciones aleatorias como por ejemplo su mejor amiga se queda embarazada y la deja como tutora legal a ella y otro chico.
Las situaciones que veremos en esta comedia son forzadas y como dije sin gracia, aun intento pensar que se trata la película o si pretende dejar un mensaje que no pude asimilar porque no entendí la razón de ser de esta comedia, es demasiado aburrida y no llega a ninguna parte. Las escenas pasan y pasan y nada interesante o que capte nuestra atención sucede.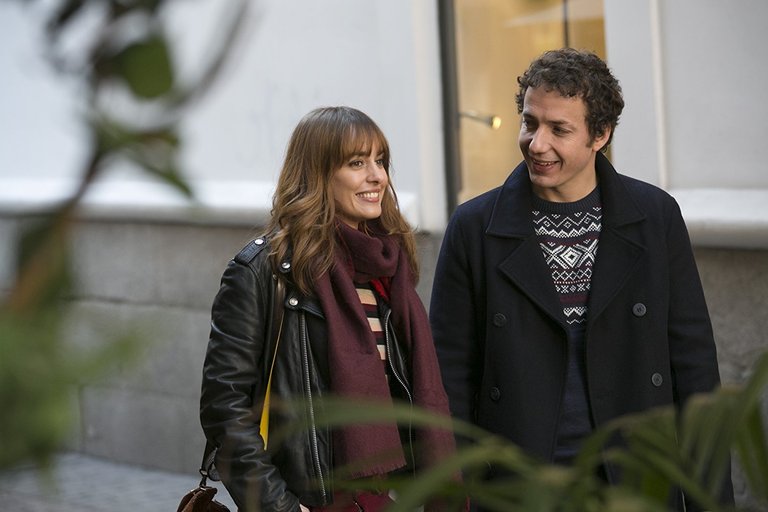 Source
Perhaps the objective of this film is to be optimistic in the face of certain situations that can make us grow but they did it in a crazy way without a clear objective. In fact it is difficult for me to write about this film because there is not much to say, things that remain in our memory do not happen and I am sure that tomorrow I will not remember anything about this comedy if it can be called comedy.
The protagonist is immature, she goes out to rob clothing stores, she does not assume a serious partner and things like that but at no time did I feel comfortable with the character, she is a protagonist without her own light, and believe me that the actress is good The problem is within the characters who are not charismatic at all.
Quizás el objetivo de esta película sea el de ser optimistas frente a ciertas situaciones que nos pueden llegar a hacer crecer pero lo hicieron de una manera disparatada sin un objetivo claro. De hecho me es difícil escribir sobre esta película porque no hay mucho que decir, no pasan cosas que queden en nuestra memoria y estoy segura que mañana no recordare nada de esta comedia, si es que se puede llamar comedia.
La protagonista si es inmadura, sale a robar en tiendas de ropa, no asume una pareja seria y cosas por el estilo pero en ningún momento me sentí a gusto con el personaje, es una protagonista sin luz propia y créanme que la actriz es buena el problema está dentro de los personajes que no son para nada carismáticos.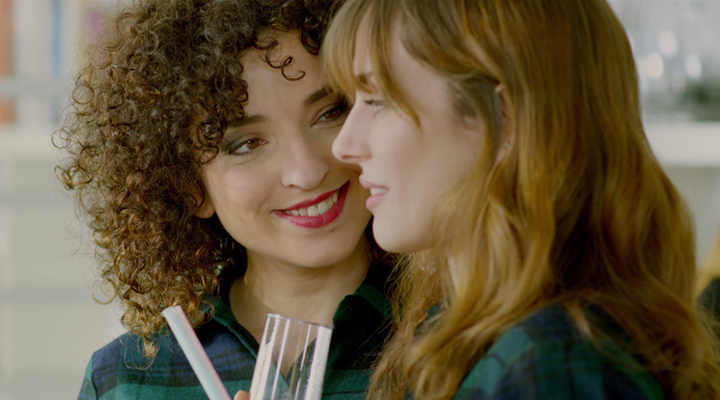 Source
Comedy is one of my favorite genres especially romantic comedy and in many of them we can get a nice message or something that remains in our memories but this time I did not get anything, just a waste of my life of an hour and a half.
There are very ridiculous situations to be done by people over 30 years old. I don't think I'm particularly mature but I think that in my 20s I would never behave that way. And I'm not talking about the protagonist, I'm talking about the entire cast of dull and boring characters who behave in a stupid and unreal way.
The movie itself will not take us anywhere but I will try to figure out what was intended to be done with this comedy. Many people do not accept their age and continue to behave like children, it is not a disease but a lack of development on an emotional level. In the case of the protagonist, I do not see something that is really worrying, many girls are like that and I would not consider them immature but they maintain another lifestyle.
La comedia es uno de mis géneros favoritos en especial la comedia romántica y en muchos de ellos podremos conseguir un bonito mensaje o algo que nos quede en nuestros recuerdos pero en esta ocasión no obtuve nada solo un desperdicio de mi vida de una hora y media.
Hay situaciones muy ridículas para ser hechas por personas de más de 30 años. No me creo especialmente madura pero creo que a mis 20 años jamás me comportaría de esa manera. Y no hablo de la protagonista, hablo de todo el elenco de personajes sin gracia y aburridos que se comportan de manera estúpida y poco real.
La película en si no nos llevara a ningún lado pero intentare descifrar lo que se pretendió hacer con esta comedia. Muchas personas no aceptan su edad y continúan comportándose como niños, no es una enfermedad sino falta de desarrollo a nivel emocional. En el caso de la protagonista no veo algo que realmente sea preocupante, muchas chicas son así y no las consideraría inmaduras sino mantienen otro estilo de vida.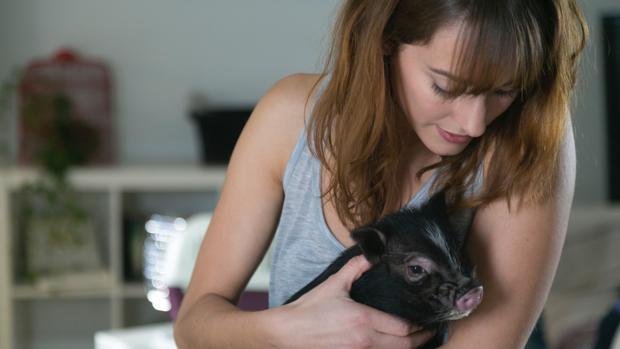 Source
The protagonist is not childish, only indecisive or afraid to face certain things. Because I do not have children or a stable partner, it does not seem correct to classify someone as immature, perhaps it may even be the opposite. Maybe when this girl was going to rob stores, she did it out of need to feel alive.
After all these situations, the film shows us one of the most forced romances I have seen in a movie. It is not that the characters are disparate or that they have similarities, it is that there is no charisma between them, there is no spark that makes you see them as a good couple but only two characters that in a very forced way end up together to give a more optimistic air to the comedy.
In conclusion. A movie that I do not recommend at all. If any of you have already seen it please leave me a comment to read your opinions. Greetings to everyone in the Hive community.
La protagonista no es infantil solo indecisa o con miedo a afrontar ciertas cosas. Por no tener hijos o una pareja estable no me parece correcto catalogar a alguien de inmaduro quizás hasta pueda ser lo contrario. Quizás cuando esta chica iba a robar a las tiendas, lo hacía por necesidad de sentirse viva.
Luego de todas estas situaciones la película nos muestra uno de los romances más forzados que he visto en una película. No se trata de que los personajes son dispares o que tengan similitudes es que no carisma entre ellos, no existe ninguna chispa que te haga verlos como una buena pareja sino solo dos personajes que de manera muy forzada terminan juntos para darle un aire más optimista a la comedia.
En conclusión. Una película que no recomiendo para nada. Si alguno de ustedes ya la ha visto por favor déjenme un comentario para leer sus opiniones. Saludos a todos en la comunidad Hive.