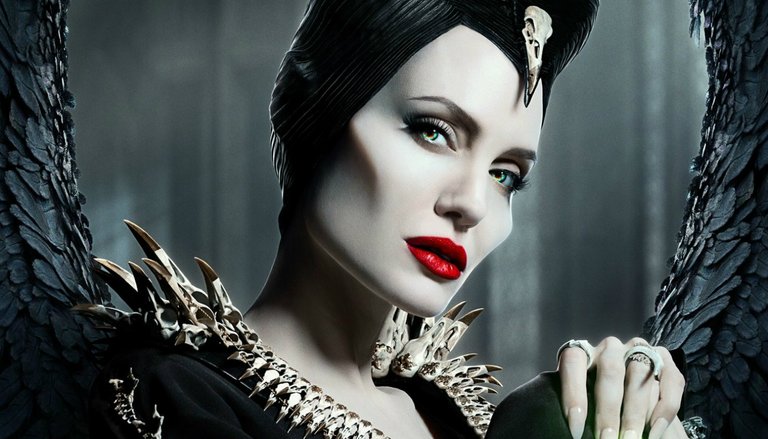 Source
Greetings guys and girls from Hive. In this post I continue talking about interesting villains, since in my previous post it was Cruella's turn, a movie that surprised me a lot.
I remember when I saw Maleficent for the first time I knew that there was something beyond all visual, it was an elegant, dark and beautiful film at the same time. I read a long time ago that the story had a background of sexual abuse, something Angelina Jolie explained in an interview. The truth is that in this first movie, Disney took a lot of risk because this movie was very different from what we were used to seeing with this brand.
Saludos chicos y chicas de Hive. En este post continuo hablando de villanos interesantes, ya que en mi post anterior le había tocado el turno a Cruella una película que me sorprendió muchísimo.
Recuerdo cuando vi por primera vez a Malefica sabía que había algo más allá de todo lo visual, fue una película elegante, oscura y hermosa a la vez. Lei hace mucho tiempo que la historia tenía un fondo de abuso sexual, algo que explico Angelina Jolie en una entrevista. Lo cierto es que en esta primera película, Disney se arriesgó mucho porque esta película era muy diferente a lo que estábamos acostumbrados a ver con esta marca.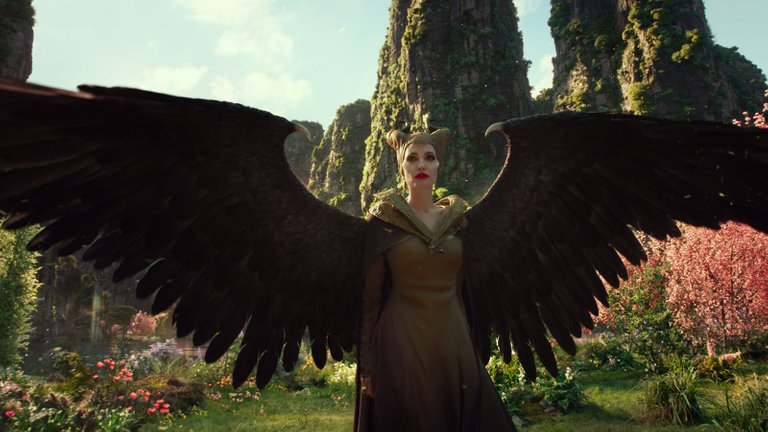 Source
Malefica was another of many stories that told us how the villain is what he is and it was surprising. In this second part the story continues five years after everything that happened in the first. Aurora is the queen of the Wasteland and Prince Philip proposes to her, which Maleficent does not like at all.
The truth is that Malefica gives in to Aurora's pleas to go to the castle of King Stefan, Philip's father, and there between conversations a discussion is created between Malefica and Queen Ingris that ends very badly.
Malefica era otra de tantas historias que nos contaban como el villano es lo que es y fue sorprendente. En esta segunda parte la historia continúa cinco años después de todo lo que sucedió en la primera. Aurora es la reina del Páramo y el príncipe Philip le propone matrimonio cosa que a Maléfica no le gusto para nada.
Lo cierto es que Malefica cede a los ruegos de Aurora para que vayan al castillo del rey Stefan, el padre de Philip y allí entre conversaciones se crea una discusión entre Malefica y la reina Ingris que termina muy mal.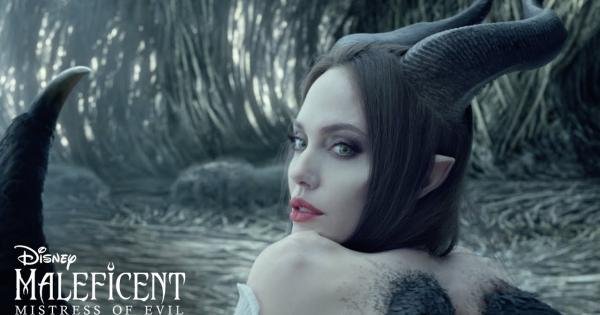 Source
In this film there is a fight between dark fairies and humans, something that has already been seen, putting humans as those in charge of the destruction of other races and Maleficent thanks to her special powers joins this battle that was inevitable but Aurora preferred be with the family of her fiancé because of the manipulations of Queen Ingris who is in my opinion the true villain of this whole story.
I find it very interesting that we can see the other side of the stories and the reasons that happen for the villains to be evil and not because they are just like that but I must say that this movie was a bit disappointing because the role of Maleficent did not seem so important to me. like the previous one and the story looks forced and predictable.
En esta película hay una lucha entre hadas oscuras y humanos, algo que ya se ha visto, poniendo a los humanos como los encargados de la destrucción de otras razas y Malefica gracias a sus poderes especiales se une a esta batalla que era inevitable pero Aurora prefirió estar con la familia de su prometido por culpa de las manipulaciones de la reina Ingris quien es a mi parecer la verdadera villana de todo este cuento.
Me parece muy interesante que podamos ver el otro lado de las historias y los motivos que suceden para que los villanos sean malvados y no porque simplemente son asi pero debo decir que esta película fue un poco decepcionante porque el papel de Malefica no me pareció tan importante como el anterior y la historia se ve forzada y predecible.

Source
YES! It has beautiful landscapes and costumes, as well as surprising special effects but I think that one is going to see a movie mainly for its history and that it is something interesting that catches our attention but in this case I must say that I got a bit bored between scene and scene . I saw this film much more childish and boring and I put aside the seriousness with which the first one had been made.
Perhaps they are my ideas but that is my opinion, the film did not seem so interesting to me and the reasons for everything that happens are not the best either. Angelina Joliet plays a spectacular role but Aurora is still a boring character. I did like the real villain Ingris, she is a manipulator and calculator like no one but the rest of the cast did not see anything special.
SI! Cuenta con hermosos paisajes y vestuarios, además de efectos especiales sorprendentes pero creo que uno va a ver una película principalmente por su historia y que sea algo interesante que nos llame la atención pero en este caso debo decir que me aburrí un poco entre escena y escena. Esta película la vi mucho más infantil y aburrida y dejo a un lado la seriedad con que se había hecho la primera.
Quizás sean ideas mías pero esa es mi opinión, la película no me pareció tan interesante y las razones de todo lo que sucede tampoco son las mejores. Angelina Joliet interpreta un papel espectacular pero Aurora sigue siendo un personaje aburrido. La verdadera villana Ingris sí que me gusto, es una manipuladora y calculadora como nadie pero el resto del elenco no le vi nada especial.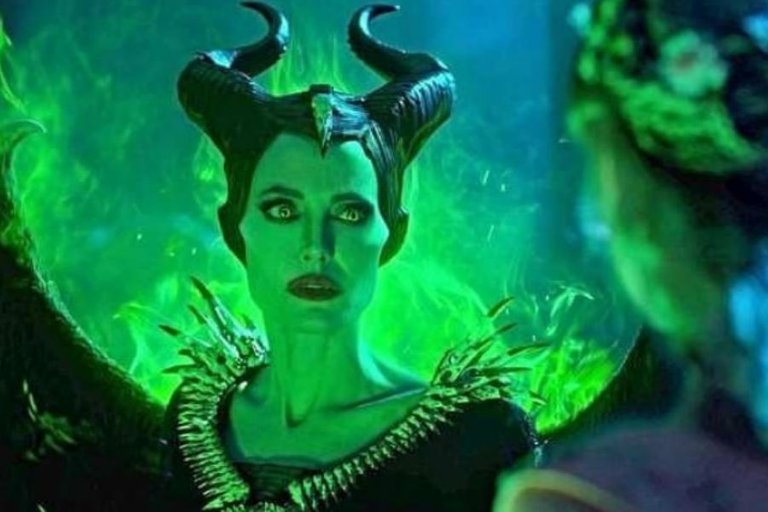 Source
Many times the second parts are completely unnecessary and this film is an example, that they could have done many interesting things but they forced situations only to make a second film that compared to the first is nothing.
The anger and bitterness of Maleficent is perfectly understandable and from the first film I never considered her a true villain but rather I identified a bit with her because she has her reasons besides that she did not do a real evil.
As I always tell you guys, if you have already seen this movie please leave me a comment, I would be very grateful and I would also like to know if you agree with me, in my opinion it was a bit boring but I want to know your opinions. Greetings to everyone in the Hive community.
Muchas veces las segundas partes son completamente innecesarias y esta película es un ejemplo, eso sí pudieron haber hecho muchísimas cosas interesantes pero forzaron situaciones solo para hacer una segunda película que comparada con la primera no es nada.
La ira y la amargura de Malefica es perfectamente comprensible y desde la primera película jamás la considere una verdadera villana sino más bien me identifique un poco con ella porque tiene sus razones además que no hizo una verdadera maldad.
Como siempre les digo chicos si ya vieron esta película por favor déjenme un comentario, estaría muy agradecida y también me gustaría conocer si están de acuerdo conmigo, a mi parecer fue un poco aburrida pero quiero conocer las opiniones de ustedes. Saludos a todos en la comunidad de Hive.
TRAILER