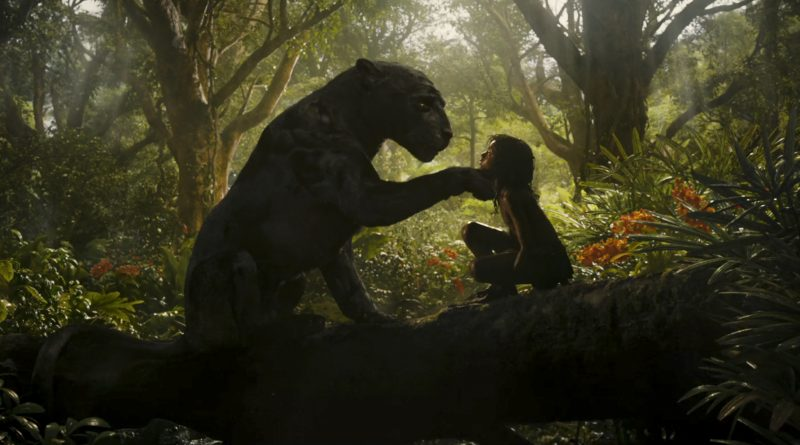 Mowgli: Legend of the Jungle is a story about friendship, nature and cooperation, with a graphic detail that seemed impressive to me the first time I saw it.
The story tells us how a boy named Mowgli is trained by a pack of wolves. The boy was killed by his parents when he was still a baby, he could not defend himself and a pair of wolves decided to integrate him into their society and make him feel like a wolf.
The murderer of his parents is Shere Khan, a tiger who hates humans and is Mowgli's main enemy. This tiger ally has a hyena and monkeys. Khan is determined to murder the boy because he thinks he is a danger to the jungle but in reality it is because of his unbridled hatred for humanity.
Mowgli: Relatos del libro de la selva es una historia relacionada con la amistad, la naturaleza y la cooperación, con un detalle grafico que me pareció impresionante la primera vez que la vi.
La historia nos cuenta como un niño llamado Mowgli es adiestrado por una manada de lobos. Al niño le fueron asesinados sus padres cuando aún era un bebe, no podía defenderse y una pareja de lobos decidió integrarlo en su sociedad y hacerlo sentir como un lobo.
El asesino de sus padres es Shere Khan, un tigre que odia a los humanos y es el principal enemigo de Mowgli. Este tigre tiene como aliado a una hiena y a los monos. Khan está decidido a asesinar al niño porque piensa que es un peligro para la selva pero en realidad es por su odio desmedido hacia la humanidad.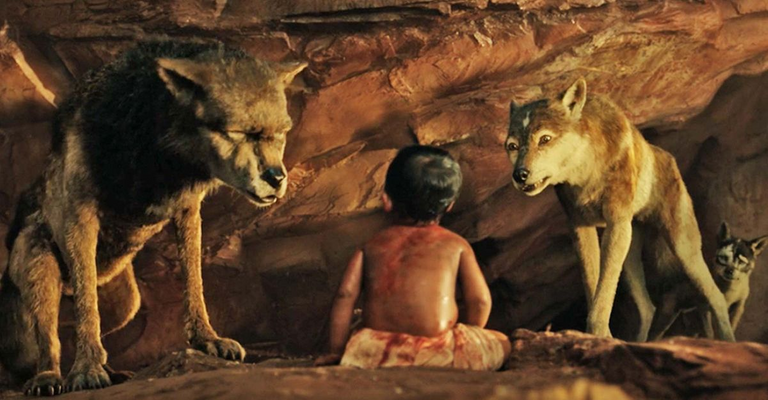 The values ​​of this film are beautiful because they present us with a brotherhood between different species. The wolves represent wisdom and order, the tiger represents hatred and selfishness, the snake represents cunning and Mogwli represents balance.

The landscapes and the special effects are surprising, they make us feel affection or repulsion to all the animals that we can see in the film. In my opinion my favorites were Bagheera and Baloo, a black panther and a bear that are a pair of allies of Mowgli. They for me represented the true value of friendship and protection between friends.

Los valores de esta película son hermosos porque nos presentan una fraternidad entre distintas especies. Los lobos representan la sabiduría y el orden, el tigre representa el odio y el egoísmo, la serpiente representa la astucia y Mogwli representa el equilibrio.

Los paisajes y los efectos especiales son sorprendentes, nos hacen sentir cariño o repulsión a todos los animales que podemos ver en la película. En mi opinión mis favoritos fueron Bagheera y Baloo, una pantera negra y un oso que son una pareja de aliados de Mowgli. Ellos para mi representaron el verdadero valor de la amistad y la protección entre amigos.

You can also intuit a message about the actions of human beings in front of animals. Hunters are part of our darkest and most disgusting side. Killing animals for money or aesthetic reasons will never cease to be something that makes me ashamed of ourselves. I am a girl who loves animals, I have had many pets and I frequently rescue animals in the street keeping them in my house for days until I give them to someone I know will take care of them.
I have seen documentaries about hunting elephants for their horns and that terrifies me. Never being able to understand that dark side that some carry inside, the ambition for money can be too negative. In Mowgli you can see a scene where an elephant appears to the boy with a broken horn. The boy was helpless before Khan who tried to kill him but the elephant bravely defends Mowgli even though he had a bad memory with humans.
Se puede también intuir un mensaje sobre el actuar del ser humano frente a los animales. Los cazadores son parte de nuestro lado más oscuro y repugnante. Matar animales por dinero o razones estéticas nunca dejara de ser algo que me avergüenza de nosotros mismos. Soy una chica que ama a los animales, he tenido muchas mascotas y frecuentemente rescato animales en la calle teniéndolos en mi casa por días hasta entregarlos a alguien que sé que los cuidara.
He visto documentales acerca de la caza de elefantes por sus cuernos y eso me aterroriza. Nunca poder entender ese lado oscuro que algunos llevan dentro, la ambición por el dinero puede resultar demasiado negativa. En Mowgli se puede ver una escena en donde un elefante se le aparece al niño con un cuerno partido. El niño se encontraba indefenso ante Khan que lo intentaba matar pero el elefante defiende valientemente a Mowgli a pesar de que tenía un mal recuerdo con los seres humanos.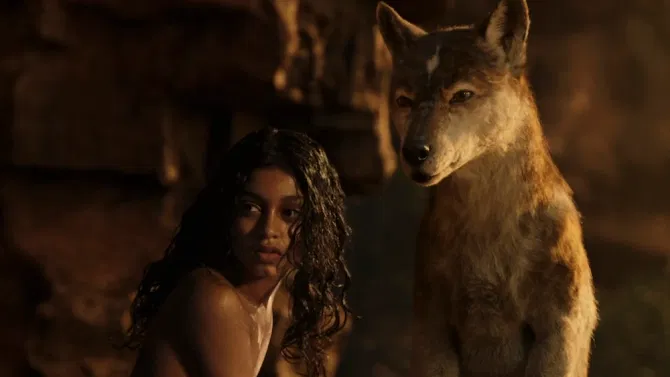 For all that I say that I loved the moral values ​​of this film. They are similar to mine and I also think that we human beings should act more responsibly with the world around us. Nature is something beautiful, something unique that we do not know how to value. Every time I hear that there are more and more extinct species, mostly because of us.

We must learn to appreciate our nature more, protect animals and make this a better world. We have the power to do it. Mowgli in the film gave me that feeling that we can really be one with nature and not stop being human because of it, on the contrary we will be better as a species. Power leaves us with a great responsibility, we are the most intelligent species on this planet capable of doing wonderful things and also very bad things to our environment.

Por todo eso digo que me encantaron los valores morales de esta película. Son parecidos a los míos y también pienso que nosotros los seres humanos deberíamos de actuar con más responsabilidad con el mundo que nos rodea. La naturaleza es algo hermoso, algo único que no sabemos valorar. Cada vez escucho que hay más y más especies extintas la mayoría por culpa nuestra.
Debemos aprender a apreciar más a nuestra naturaleza, proteger a los animales y hacer de este un mundo mejor. Tenemos el poder de hacerlo. Mowgli en la película me transmitió esa sensación de que realmente podemos ser uno con la naturaleza y no dejar de ser seres humanos por ello, al contrario seremos mejores como especie. El poder nos deja una gran responsabilidad, somos la especie más inteligente en este planeta capaz de hacer cosas maravillosas y también muy malas a nuestro entorno.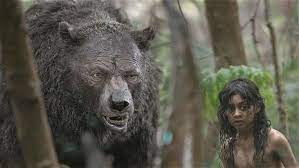 The film is not primarily based on this but it is something that watching it made me think. I love nature and the landscapes and situations in Mowgli made me think a lot about all this that I am writing, however the film is really about friendship, order and justice in my opinion. A beautiful movie that you should not miss.

La película no se basa principalmente en esto pero es algo que al verla me motivo a pensar. Me encanta la naturaleza y los paisajes y situaciones en Mowgli me hicieron pensar mucho en todo esto que estoy escribiendo sin embargo la película realmente trata a mi parecer sobre la amistad, el orden y la justicia. Una película hermosa que no debes dejar de ver.