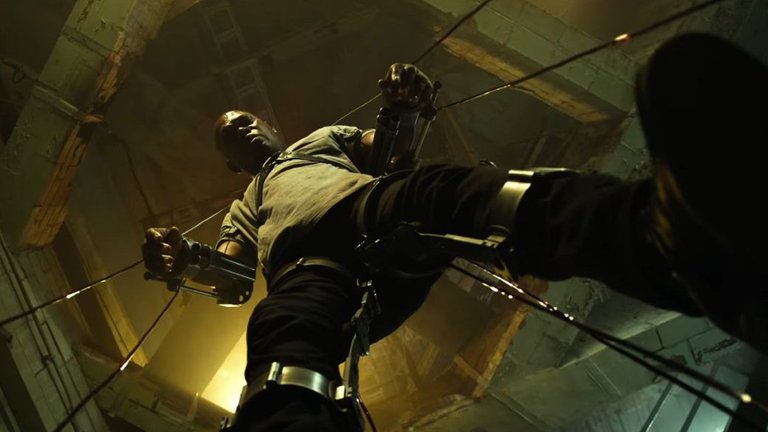 Source
I must confess that I am not very fond of the Saw franchise, in fact I stayed in the fourth film and did not follow the track but as I found out that there was a reboot of the entire saga, I was motivated to see it to see how it was Outcome. What I do have to say is that I stopped watching them because it seemed to me that they always did the same thing even though I was terrified by the horrible scenes in all of them.
It seems to me that this time the plot is much more police than the previous films, that is to say, the police are the center of the film. The film is about Zeke Banks a somewhat rebellious policeman son of another renowned policeman who is his father Marcus Bank. Zeke is joined by a rookie cop on the orders of the chief of police and together they begin to explore the crime spree that an apparent Jigsaw impersonator brings us again.
Debo confesar que no soy muy amante de la franquicia de Saw, de hecho me quede en la cuarta película y no le seguí la pista pero como me entere de que había un reinicio de toda la saga me motive a verla a ver qué tal era el resultado. Lo que si debo decir es que deje de verlas porque me parecía que hacían siempre lo mismo aunque en todas me aterre con las horribles escenas.
Me parece que en esta ocasión la trama es mucho más policial que las anteriores películas, es decir la policía es el centro de la película. La película va de Zeke Banks un policía un tanto rebelde hijo de otro renombrado policía que es Marcus Bank su padre. A Zeke se le une un policía novato por orden de la jefa de la policía y juntos empiezan a explorar la ola de crímenes que un aparente imitador de Jigsaw nos trae de nuevo.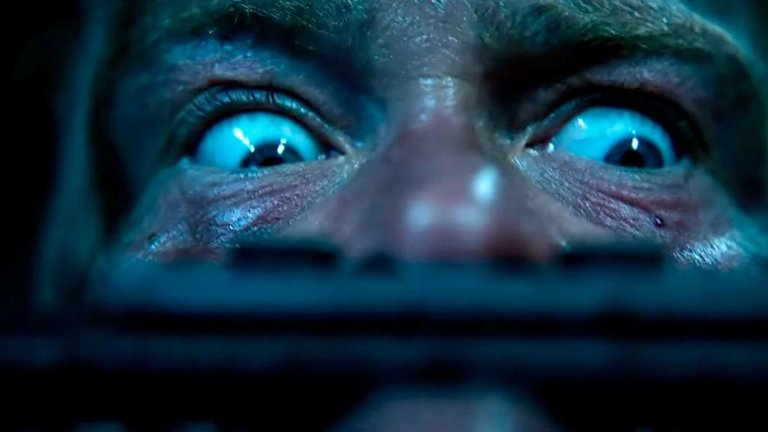 Source
This movie is a reboot but the previous films are taken into account, that is, they take a lot of reference to the old Jigsaw so I don't see the real reboot as such but that is something I will comment on later.
The scenes are chilling and horrifying as always. I have to say that the team in charge of making the machines in this film must have a lot of creativity and a very twisted mind because not even in my worst dreams can I imagine such atrocities.
Esta película es un reinicio pero se toma en cuenta a las películas anteriores, es decir toman mucha referencia del antiguo Jigsaw así que no le veo como tal el verdadero reinicio pero eso es algo que comentare más adelante.
Las escenas son escalofriantes y horrorosas como siempre. Tengo que decir que el equipo encargado de hacer las máquinas de esta película debe de tener mucha creatividad y una mente bastante retorcida porque ni en mis peores sueños puedo imaginar semejantes atrocidades.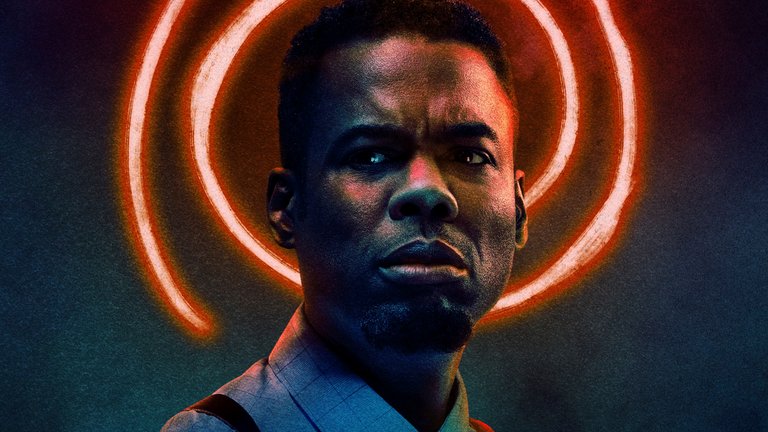 Source
It seems to me that there is a little more intelligence in this film than in the last one I saw, that is, there is a puzzle to solve which makes it both thriller and horror at the same time. I don't know how the movies were after the fourth but that's my impression with this one. It is a short film that made me long because of how disturbing it is, if I am a very coward but also a masochist, I love horror films.
Here's an interesting gameplay but I wouldn't call this movie a reboot and I also didn't trust the reboots after the disaster they did with Terminator and the laugh this got me. This movie is not bad but it is not a reboot at all, they use the same situations that if in different locations, but the fact is that it is practically the same.
Me parece que hay un poco más de inteligencia en esta película que en la última que vi, es decir hay un rompecabezas que resolver lo que la convierte como thriller y terror a la vez. No sé qué tal fueron las películas después de la cuarta pero esa es mi impresión con esta. Es una película corta que se me hizo larga por lo perturbadora que es, si soy muy cobarde pero también masoquista, me encantan las películas de terror.
Aquí hay un juego interesante pero no llamaría a esta película un reinicio y tampoco confió en los reinicios después del desastre que hicieron con Terminator y la risa que esto me produjo. Esta película no es mala pero para nada es un reinicio, usan las mismas situaciones eso si en diferentes localidades, pero el hecho es que es prácticamente lo mismo.
Source
Another point in terms of the characters is that the great Samuel L. Jackson acts as Zeke's father, that is to say, a great actor but he hardly appears and they missed it a lot. I don't even know what I was doing there, I could have been any other actor and there would have been no difference.
Yes, I was scared, disgusted and repulsed, it complies with all that but after seeing it and overcoming all that I realize that it is very basic repetitive. I must confess that he left me a little surprise at the end but I imagine that is what thrillers are about and it is not that it was a bomb that I could never wait for in my life.
Otro punto en cuanto a los personajes es que actúa el gran Samuel L. Jackson como el padre de Zeke es decir un gran actor pero casi no aparece y lo desaprovecharon bastante. No sé ni que hacia allí, puedo haber sido cualquier otro actor y no hubiese habido ninguna diferencia.
Sí, me dio miedo, asco y repulsión, cumple con todo eso pero después de verla y superar todo eso me doy cuenta que es muy básica repetitiva. Debo confesar que me dejo una sorpresita al final pero me imagino que de eso se tratan los thriller y tampoco es que fue una bomba que no podría esperar jamas en la vida.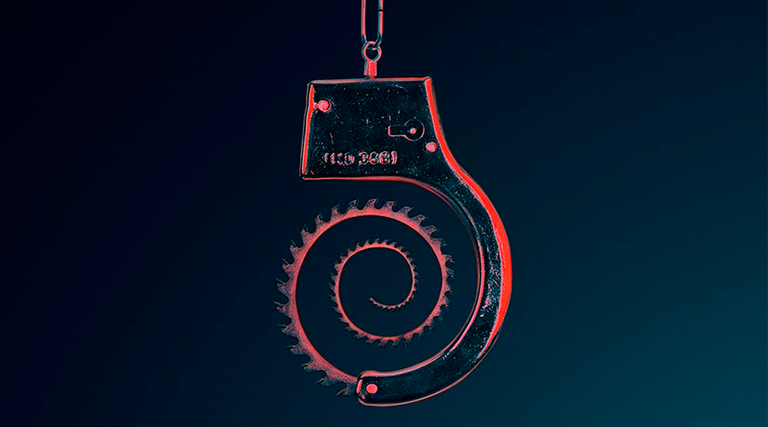 Source
Spiral: Saw is a movie to be scared, it complies with that, but it is very far from creating a new saga as they would have us believe, of course in my opinion. Really, I saw very little new and it could have been SAW 10. 11 or 12, no idea how many are already there and I can't imagine how worn out the others I haven't seen are.
Anyway, watch it, the scenes with the machines are great and a really scary experience as always but I, Andrea, do not think I will see another one from the franchise. Tell me if you have already seen how your experience was, how it seemed to you and let me know in comments, as I will always answer you. Greetings to all Hivers.
Spiral:Saw es una película para asustarse, cumple con eso, pero está muy lejos de crear una nueva saga como pretenden hacernos creer, claro bajo mi opinión. De verdad que le vi muy poco nuevo y podría haber sido SAW 10. 11 o 12, ni idea de cuantas ya van y no me imagino que tan degastadas están las otras que no he visto.
De todas maneras véanla, las escenas con las maquinas son geniales y una experiencia realmente aterradora como siempre pero yo Andrea no creo que vea otra más de la franquicia. Cuéntenme si ya la vieron cómo fue su experiencia, que tal les pareció y déjenmelo saber en comentarios, como siempre les voy a responder.

Saludos a todos Hivers.
TRAILER