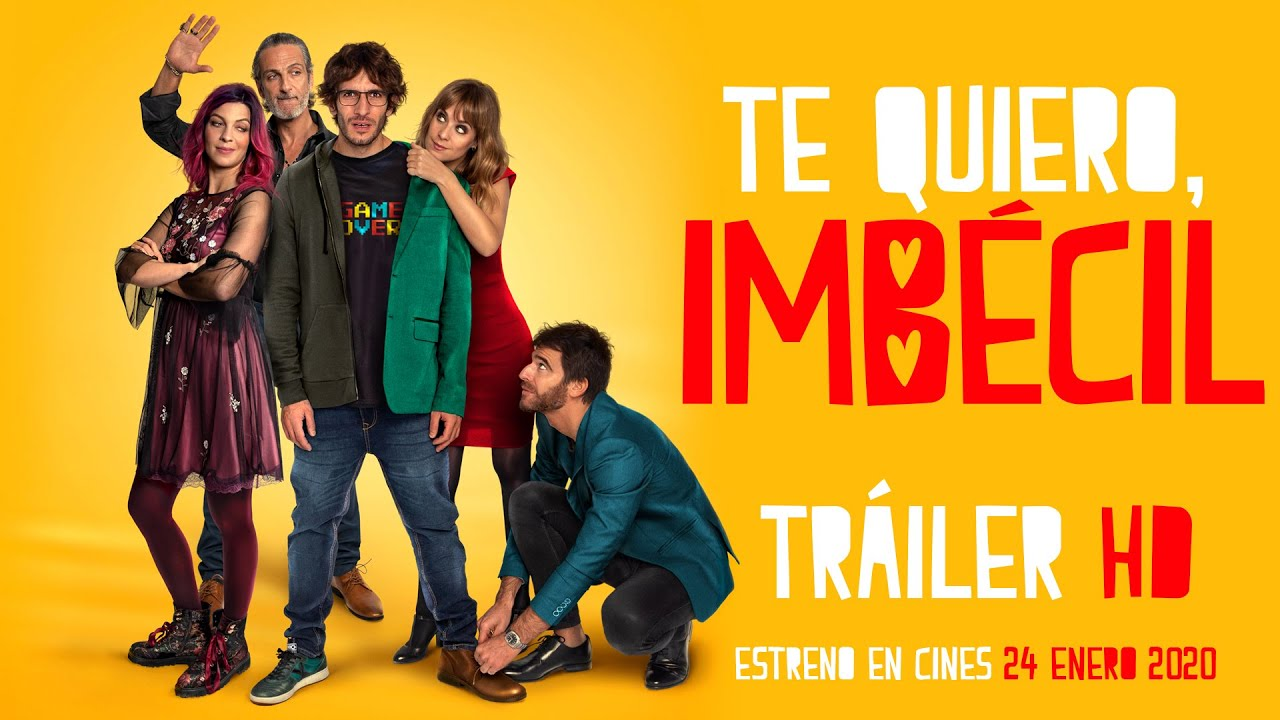 Source
Hello, guys and girls from Hive. I come to bring you another Spanish comedy that has fascinated me. This time the movie is called I love you, Imbécil, and what a strange title but little by little we will understand the reason for that name.
The film is about a boy named Marcos who is already 35 years old. Immature, emotionally unstable, and insecure. Marcos has had a girlfriend for more than 8 years and he decides to show her the typical engagement ring to get married but his girlfriend says no, that I need some time and we all know what that means.
Hola chicos y chicas de Hive. Vengo a traerles otra comedia española que me ha fascinado. En esta ocasión la peli se llama Te quiero Imbécil, y vaya que título tan raro pero poco a poco iremos entendiendo la razón de ese nombre.
La película va de un chico llamado Marcos que cuenta con sus ya 35 años. Inmaduro, poco estable a nivel emocional e inseguro. Marcos tiene una novia por más de 8 años y decide mostrarle el típico anillo de compromiso para casarse pero su novia le dice que no, que necesito un tiempo y todos sabemos lo que eso significa.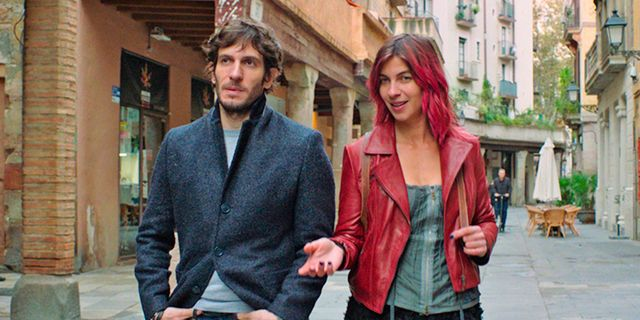 Source
Depressed, Marcos begins to wonder what went wrong, why does his girlfriend after 8 years of relationship decide to leave him like that? Throughout this process, Marcos decides to try to answer his own questions by searching: Google. Those scenes of a man making self-help videos will make you laugh.
Raquel for her part is a girl who met Marcos in high school and was in love with him.
Their paths meet after all the disaster that Marcos lives. Living again with his parents, being over 30 years old and not knowing how to adapt to the new conquest techniques of the 21st century, Marcos seeks support everywhere, his friends and also especially with Raquel.
Deprimido, Marcos empieza a preguntarse qué fue lo que salió mal, ¿Por qué su novia después de 8 años de relación decide abandonarlo de esa manera? En todo ese proceso, Marcos decide intentar responderse a sus propias preguntas buscando en: Google. Esas escenas de un hombre haciendo videos de autoayuda sí que los harán reír.
Raquel por su parte es una chica que conoció a Marcos en la secundaria y estaba enamorada de él. Sus caminos se encuentran después de todo el desastre que vive Marcos. Viviendo de nuevo con sus padres, teniendo más de 30 años y no sabiendo adaptarse a las nuevas técnicas de conquista del siglo XXI, Marcos busca apoya en todos lados, sus amigos y también en especial con Raquel.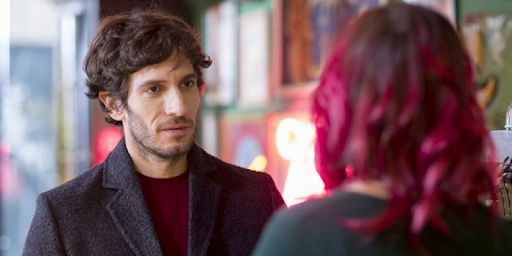 Source
I found everything that is exposed about the new ways of conquering very interesting. Superficiality, vanity, etc., and what is worse, Marcos accepts the challenge of entering into these methods. We can observe how he tries to conquer girls through applications, how he changes his way of dressing, speaking, as if it were a ritual and perhaps it is.
The way we relate as a couple today has changed a lot from what my parents went through. Flirting is different because life is different and the formula is completely changed. Poor Marcos does not know how to adapt very well to these changes but he fights for that, he goes to the gym and changes his mentality a bit.
Now guys, I think that a girl who is really interested in you is not going to look only at your physical appearance, there are many more things. The way a boy expresses himself, the gestures and his kindness are very important so well because otherwise they would be just big jerks.
Me pareció muy interesante todo lo que se expone acerca de las nuevas maneras de conquistar. La superficialidad, la vanidad, etc, y lo que es peor Marcos acepta el reto de entrar en esos métodos. Podremos observar como intenta conquistar chicas a través de aplicaciones, como cambia su manera de vestir, de hablar, como si fuera un ritual y quizás sí que lo sea.
La manera en que nos relacionamos en pareja hoy en día ha cambiado mucho con respecto a lo que vivieron mis padres. El coqueteo es distinto porque la vida es distinta y la formula cambio completamente. El pobre Marcos no sabe cómo adaptarse muy bien a estos cambios pero lucha por eso, va al gimnasio y cambia un poco su mentalidad.
Ahora bien chicos, creo que a una chica que realmente esté interesada en ustedes no va a fijarse solo en su apariencia física, hay muchas más cosas. La manera con que se expresa un chico, los gestos y su amabilidad son muy importantes tan bien porque si no serían solo unos patanes grandulones.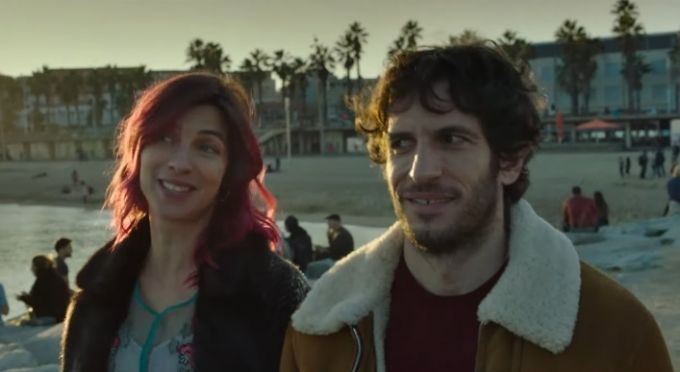 Source
That is the aspect that I liked the most about this comedy, that they make us see how boys and also girls change their personality and their way of being just by being accompanied and that is something very sad. We must be as we want no matter what others think and that personality, believe me, can be very attractive to a woman.
The performances of Quim Gutierrez (Marcos) and Natalia Tena (Raquel) give life to this film that has a simple plot but with certain things that can be a constructive criticism.
Ese es el aspecto que más me gusto de esta comedia, que nos hacen ver como los chicos y también las chicas cambian su personalidad y su manera de ser solo por estar acompañados y eso es algo muy triste. Nosotros debemos ser como queramos sin importar lo que piensen los demás y esa personalidad créanme puede ser muy atrayente para una mujer.
Las actuaciones de Quim Gutierrez (Marcos) y Natalia Tena (Raquel) le dan vida a esta película que cuenta con una trama simple pero con ciertas cosas que pueden ser una crítica constructiva.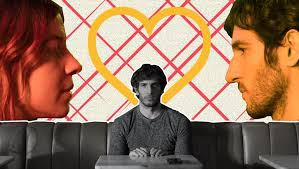 Source
This is not the best comedy I have seen in my life but it is one that can be enjoyed a lot. It will make you laugh out loud on more than one occasion, I repeat the self-help videos are the best you will see and comment on here.
This movie is available on Netflix and I recommend it to have a good time and relax and also invites you to reflect a little to be authentic.
As I always tell you guys, if you have already seen it or are motivated to see it, you can leave me a comment with your opinions, I will always answer you. Greetings to everyone in the Hive community.
Esta no es la mejor comedia que he visto en mi vida pero si una que se puede disfrutar bastante. Los hará reír a carcajadas en más de una ocasión, repito los videos de autoayuda son de lo mejor ya lo verán y me comentaran por aquí.
Esta película está disponible en Netflix y la recomiendo para pasar un rato agradable y relajarse y también los invita a reflexionar un poco a ser auténticos.
Como siempre les digo chicos si ya la han visto o se sienten motivados a verla pueden dejarme un comentario con sus opiniones, siempre les responderé. Saludos a todos en la comunidad de Hive.
TRAILER