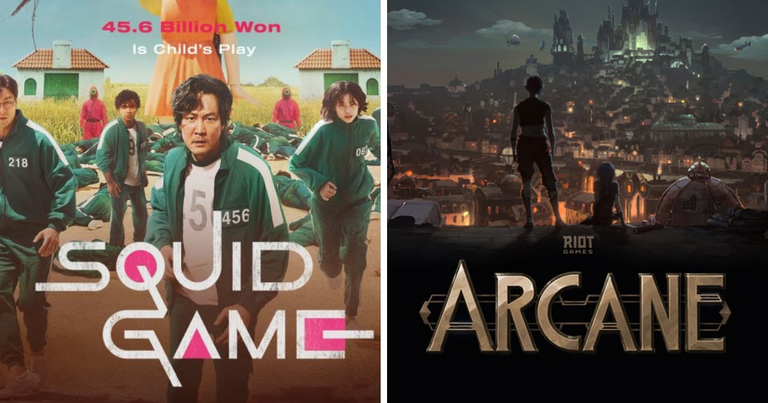 Source
Let's be real we all know how big the Squid game was and how quickly it overtook the entire world, it literally took the world by its feet as the Masterpiece unfolded in front of our eyes. On its launch Squid Game quickly took the Number one spot on Netflix with over 110 Million Unique Views and we all saw the sets, designs, and complexities of the Game and the Story.
Even though Squid Game was so big I knew that someday it will be dethroned from the number one spot on Netflix and I was ok with that, what I was not ok with and more specifically not prepared for is that to happen in 47 days. Arcane which is a new Series from RIOT Games dethroned Squid Game with their impressive 130 Million Unique Views and things look very interesting now.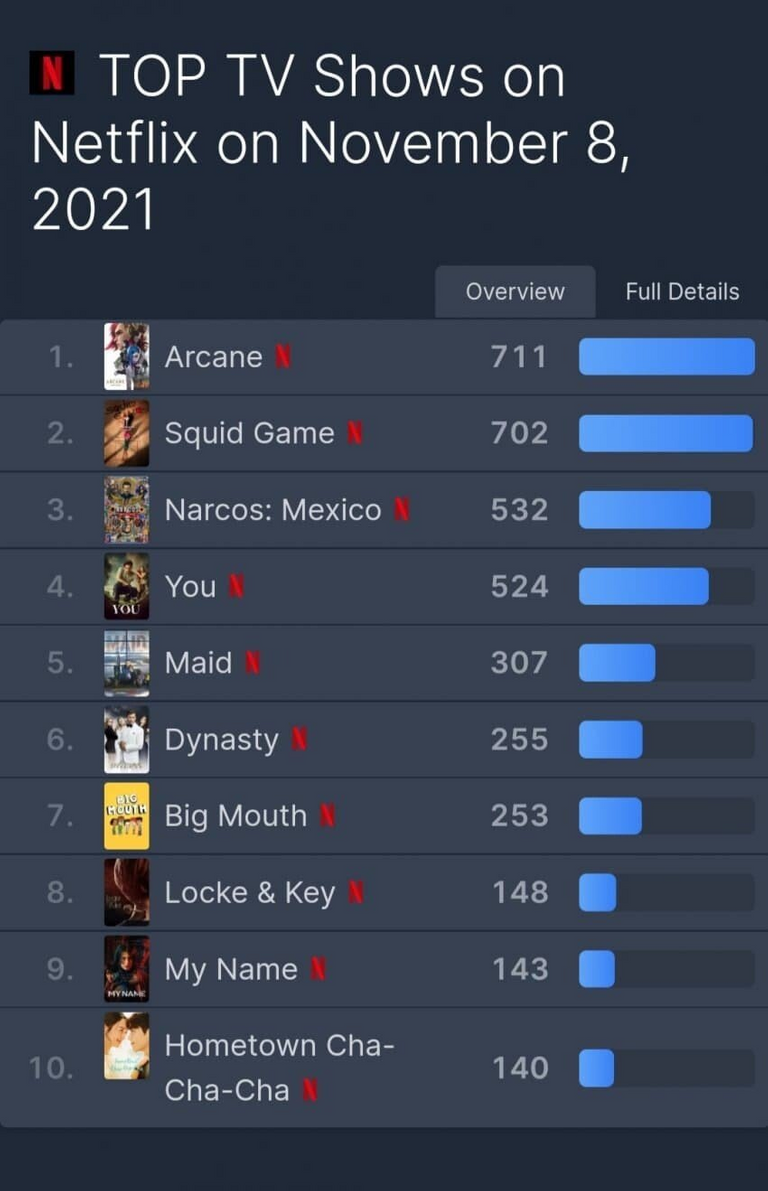 Netflix just produced back-to-back Hits and not just Hits, Global Hits with Number one on several Countries so things definitely look good for Netflix as in past they were a little on the dicey side. That being said I will also say that RIOT did promote their TV Series a lot and I mean a lot of lot and I believe that promotion plays a lot when it comes to everything so yeah props to RIOT Games.
I was going to end this post right now but as I was going through Netflix Data today something looked off

As you can see Arcane has dropped down to 4th Position and I was wondering at first that Squid Game might have got a lot of views but it seems for some weird reason Arcane has a 15% drop in points which I am not sure why. So I will look into it tomorrow and see what the actual reason for that huge 15% drop is so stay tuned for that.