When death is a family business, there are many obstacles to overcome, including the longevity of the inhabitants of a small community. It´s maybe the background of the Norwegian miniseries "Post Mortem". It is a miniseries of 6 chapters, each of about 44 minutes. If it catches your attention, keep reading the following lines to see what it is about, without spoilers.
Cuando la muerte es un negocio familiar, hay que vencer muchos obstáculos incluso la longevidad de los habitantes de una pequeña comunidad. Pues este puede ser el trasfondo de la miniserie Noruega "Post mortem". Esta es una miniserie de 6 capítulos cada uno de a aproximadamente 44 minutos. Si te llama la atención, sigue leyendo las siguientes líneas para que veas de qué trata, eso sin spoilers.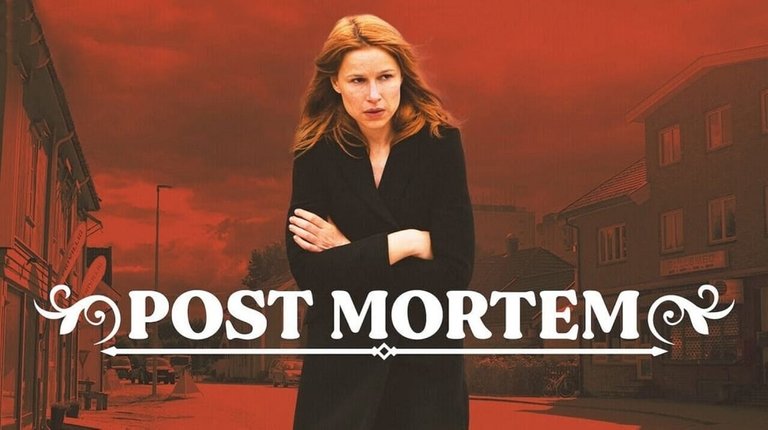 Source / Fuente

English
Live is found dead in the pasture near a barn, apparently a natural death. The police must notify the only funeral home in the small town of Skarnes to pick up the body, but as those ironies of fate would have it, the funeral home belongs to Live's father. Thus begins a series of events where members of the family "Hallagen" will be the protagonists of suspicious events in the town as Live on the autopsy table revives and between blurred memories presumes that someone from Skarnes wanted to kill her.
Español
Live es encontrada muerta en los pastizales de cerca de un granero, en apariencia se trata de una muerte natural. La policía debe avisar a la única funeraria del pequeño pueblo de Skarnes para que recojan el cuerpo, pero como esas ironías que tiene el destino, la funeraria es del padre de Live. Es así que comienza una serie de sucesos donde los miembros de la familia "Hallagen" serán los protagonistas de eventos sospechosos en el pueblo ya que Live en la mesa de autopsia revive y entre recuerdos borrosos presume que alguien de Skarnes la quiso asesinar.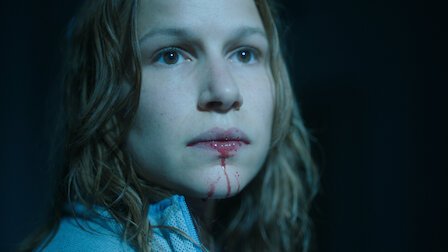 Source / Fuente

For the local police, especially Judith and Reinert, Live's event and the subsequent death of her father, Arvid, will be grounds for investigation. Judith, the inspector from Skarnes, has a hunch about the "Hallagen" family as in previous years she investigated the suicide of Live's mother.


Although Reinert has always been in love with Live, the events that occur in Skarnes lead him to investigate in-depth to find out if there is a murderer in town, whoever falls, because for Reinert it is a source of pride to fight crime.
Para la policía local, en especial Judith y Reinert, el evento de Live y la posterior muerte de su padre, Arvid, serán motivos de investigación. Judith la inspectora de Skarnes tiene una corazonada sobre la familia "Hallagen" ya que en años anteriores ella investigó el suicidio de la madre de Live.

Aunque Reinert siempre ha estado enamorado de Live, los eventos que ocurren en Skarnes lo llevan a investigar a profundidad para descubrir si hay un asesino en el pueblo, caiga quien caiga, ya que para Reinert es motivo de orgullo combatir el delito.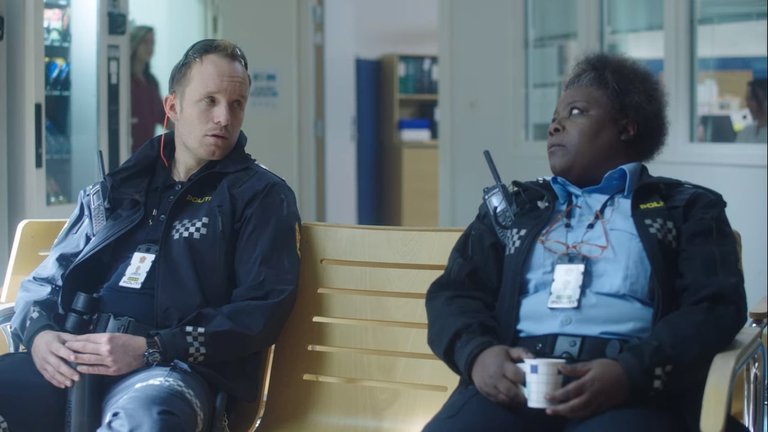 Source / Fuente

The plot thickens when Odd, Live's older brother, discovers that the funeral home is bankrupt and has a few days to avoid foreclosure and lose even his house, so he will do everything possible to save the family business that has 5 generations in Skarnes.
La trama se complica cuando Odd, hermano mayor de Live, descubre que la funeraria está en quiebra y tiene pocos días para evitar el embargo y perder hasta su casa, así que hará lo imposible por salvar el negocio familiar que tiene 5 generaciones en Skarnes.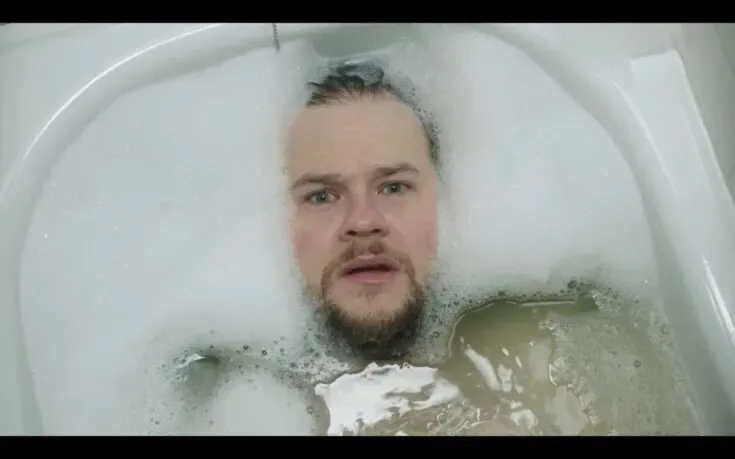 Source / Fuente

Although Live tries to lead a normal life after "waking from the dead" there are many symptoms he begins to suffer from. In the search for answers, he will discover a well-kept family secret, but that the town doctor, Dr. Sverre did know.
Aunque Live trata de llevar una vida normal después de "despertar de la muerte" hay muchos síntomas que comienza a padecer. En la búsqueda de respuestas descubrirá un secreto familiar bien guardado, pero que el médico del pueblo, el Dr. Sverre sí lo conocía.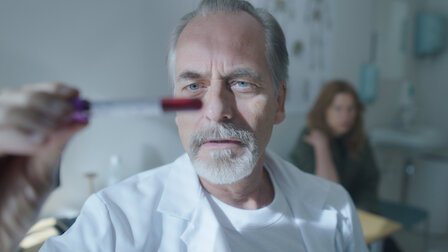 Source / Fuente

My impressions


"Post mortem, No one dies in Skarnes" is a miniseries that masterfully combines suspense and black humor to deal with themes related to urban myths such as "coming back after death", "vampirism", and death itself. In Skarnes, a very quiet town, any event different from the routine of its inhabitants will be the center of everyone's attention, which is why the characters will try to transform supernatural events into "natural" ones.

Mis impresiones


"Post mortem, No one dies in Skarnes" es una miniserie que combina magistralmente el suspenso y humor negro para tratar temas relacionados a mitos urbanos como "regresar después de la muerte", "el vampirismo" y la propia muerte. En Skarnes un pueblo muy tranquilo, cualquier evento diferente a la rutina de sus habitantes será el centro de atención de todos, es por esto que los personajes tratarán de transformar los sucesos sobrenaturales en "naturales".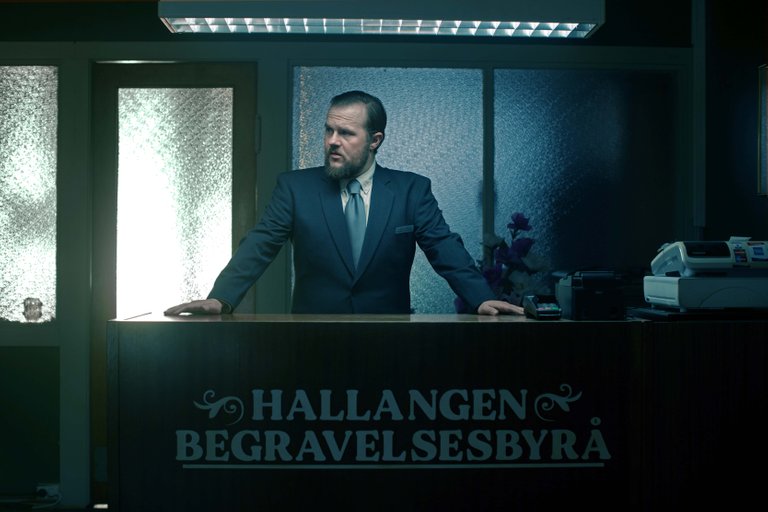 Source / Fuente

Although there are 6 chapters in which the viewer gradually discovers the mystery of this miniseries, its open ending leaves us thinking that perhaps there could be a second season since in "Skarnes nobody dies" and the family funeral business of the "Hallagen" must continue. So if you want to enjoy a good Scandinavian production, I recommend you to watch this miniseries.
Aunque son 6 capítulos en los cuales poco a poco el espectador va descubriendo el misterio de esta miniserie, su final abierto nos deja pensando que tal vez pueda haber una segunda temporada ya que en "Skarnes nadie muere" y el negocio familiar funerario de los "Hallagen" debe continuar. Así que si quieres disfrutar de una buena producción escandinava, te recomiendo ver esta miniserie.
Source / Fuente

Thanks for reading. See you in a future post!
Gracias por leerme. ¡Nos vemos en una próxima publicación!