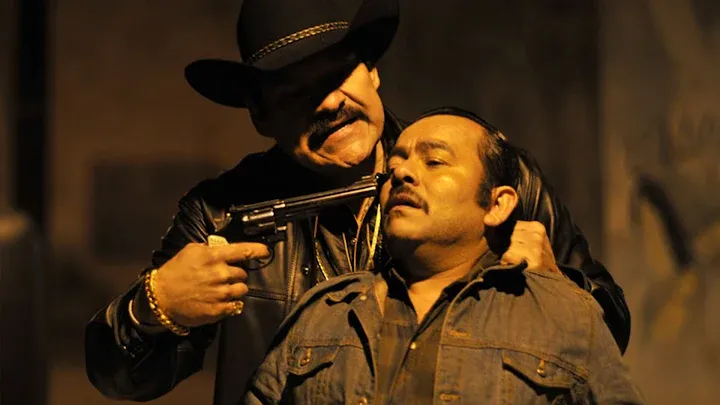 A Mexican movie
Una película Mexicanaa
Last weekend I was at a friend's house talking about movies when he told me about this movie. Being from 2010 and considering that, according to him, I've seen "every movie in the world", he thought I knew it and was surprised to learn that he didn't. I confessed to him that, in addition to Alejandro González Iñárritu's films, it had been a long time since I'd seen Mexican cinema, so we immediately went to Netflix to solve that.
El fin de semana pasado me encontraba en casa de un amigo conversando sobre cine cuando me habló de esta película. Por ser del 2010 y por considerar que, según él, he visto "todas las películas del mundo", pensó que la conocía y se sorprendió al saber que no. Le confesé que, además de las películas de Alejandro González Iñárritu, hacía mucho tiempo que no veía cine mexicano así que inmediatamente acudimos a Netflix a resolver eso.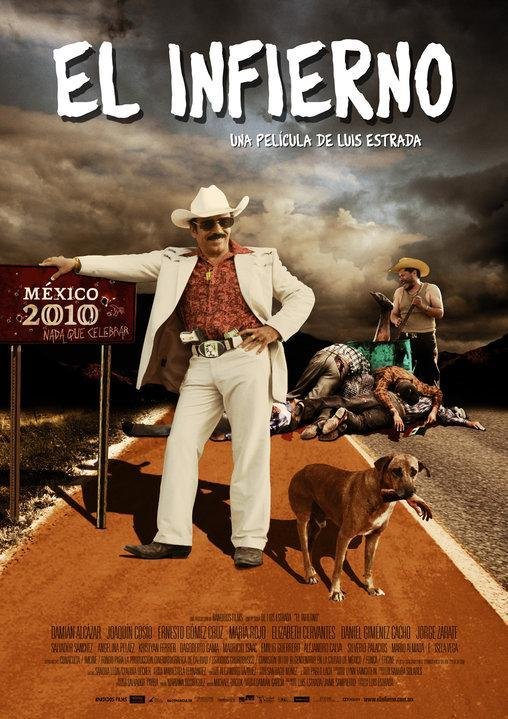 Poster
El infierno (The Hell), also known as El Narco, is a Mexican film directed and co-written by Luis Estrada and tells the story of Benjamín García, alias "El Benny", a Mexican who, after twenty years trying to try his luck in the United States, is expelled and deported back to their country. Upon arriving in his town, he finds a bleak picture, not only because of his personal history (his brother was murdered) but also because of the general image he sees in a town that has been decimated and subjugated by violence, the economic crisis, and drug cartels, two of which dispute the territory between blood and bullets. Recently arrived, Benny tries to find a job, but the opportunities are scarce, many businesses have closed or have moved and the few that still exist don't seem very profitable; not even his godfather's vulcanizer, with whom he begins to work, leaves him enough money to try to get ahead, starting from scratch again, because the little money he brought from the United States was lost on the way back: it was stolen by the officers themselves at roadside checkpoints.
El infierno, también conocida como El Narco, es una película mexicana dirigida y coescrita por Luis Estrada y cuenta la historia de Benjamín García, alias "El Benny", un mexicano que, tras veinte años intentando probar suerte en los Estados Unidos, es expulsado y deportado de vuelta a su país. Al llegar a su pueblo encuentra un panorama desolador, no sólo por su historia personal (su hermano fue asesinado) sino por la imagen general que ve en un pueblo que ha sido diezmado y subyugado por la violencia, la crisis económica y los carteles de droga, dos de los cuales se disputan el territorio entre sangre y balas. Recién llegado, Benny intenta encontrar algún trabajo, pero las opotunidades son escasas, muchos negocios han cerrado o se han trasladado y los pocos que áun subsisten no parecen muy rentables; ni siquiera la vulcanizadora de su padrino, con quien comienza a trabajar, le deja suficiente dinero para intentar salir adelante, empezando desde cero nuevamente, porque el poco dinero que traía de los Estados Unidos lo fue perdiendo en la vía de regreso: fue robado por los propios oficiales en los controles por la carrertera.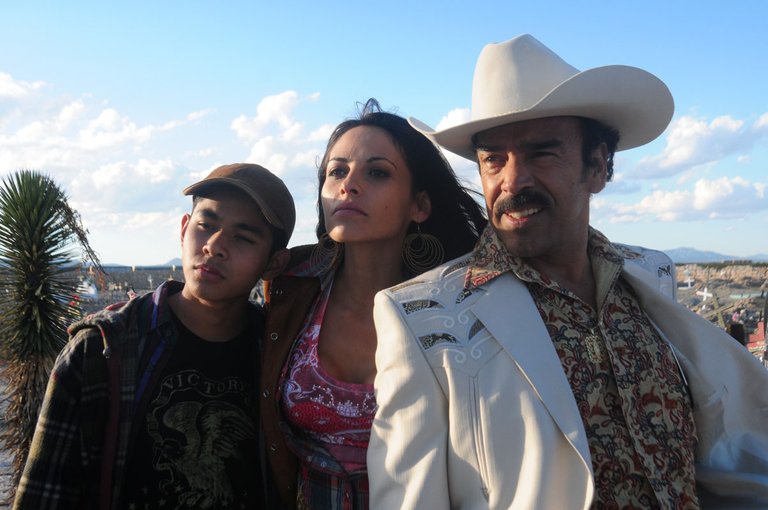 Benny & his family
Given this and to save his family from misery, his teenage nephew and his brother's ex-wife, with whom Benny begins to have a relationship, he accepts the offer of his childhood best friend, "El Cochiloco", who involved in drug trafficking.
Ante esto y para salvar a su familia de la miseria, su sobrino adolescente y la ex mujer de su hermano, con quien Benny comienza a tener una relación, acepta la oferta de su mejor amigo de la infancia, "El Cochiloco", quien lo involucra en el tráfico de drogas.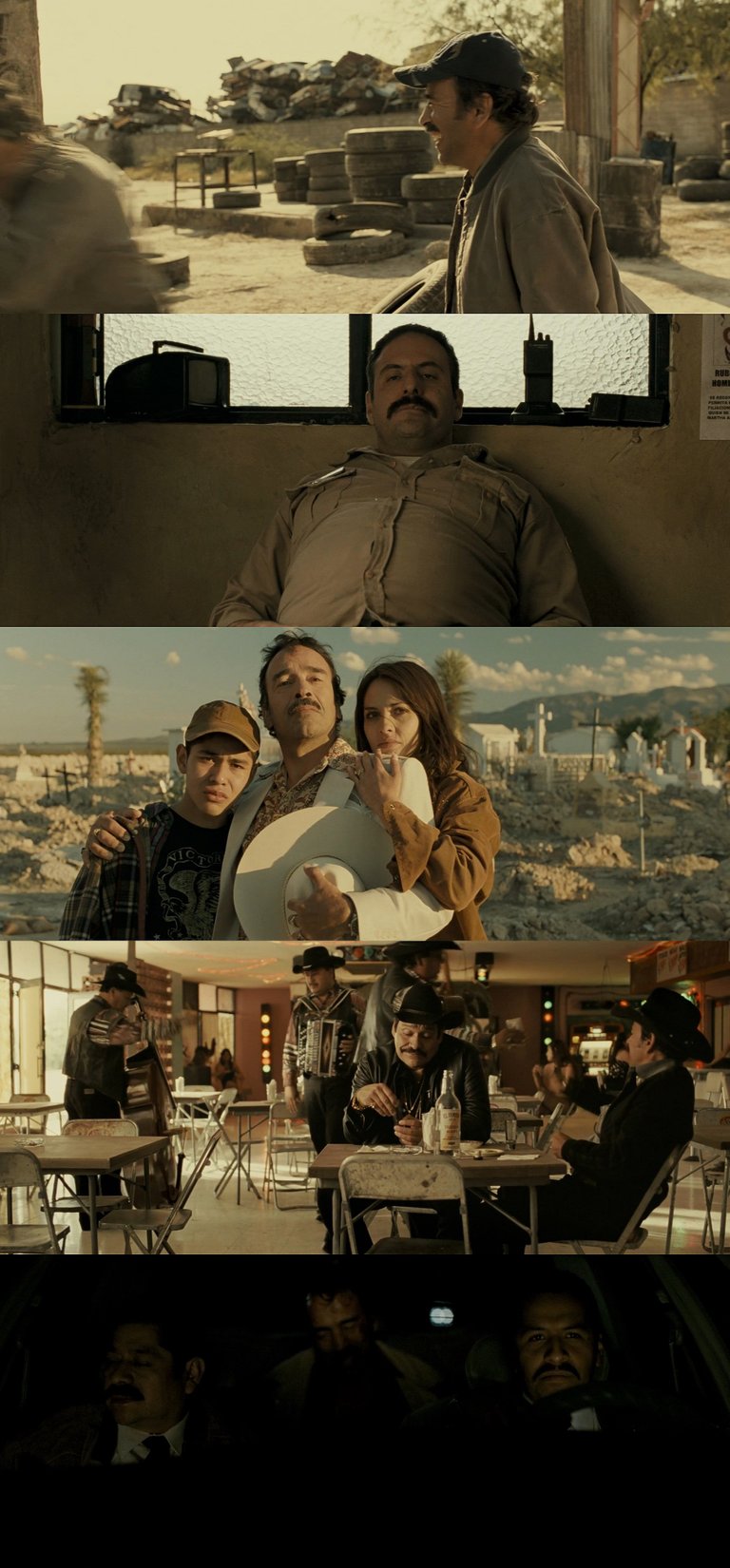 Scenes from the movie | Escenas de la película
The story of a man, or even more, of an entire town that fails to maintain its honesty and is forced to live outside the law in order to survive, is a tragic panorama: Corruption, murders, drug trafficking, clashes between gangs, shootings, abuse, torture, impunity, a justice system that turns a blind eye and even takes its share of the cake... all this and more is found in this story that doesn't feel as devastating as it should because in addition to drama there's also a satire full of black humor about the world of drugs, the economic crisis, corruption and violence; and those laughs that manage to get us out from time to time, not only with the absurdity of certain situations but with the natural charm of Benny who, deep down, never stops being a good person, sweetens the pill of a bitter reality.
La historia de un hombre, o más aún, de todo un pueblo que fracasa al intentar mantener su honradez y se ve forzado a vivir al margen de la legalidad para poder subsistir, son un panorama trágico: Corrupción, asesinatos, narcotráfico, enfrentamientos entre bandas, balaceras, abusos, torturas, impunidad, un sistema de justicia que se hace de la vista gorda y que incluso saca su porción del pastel... todo esto y más se encuentra en esta historia que no llega a sentirse todo lo devastadora que quizás debería porque además de drama es también una sátira llena de humor negro sobre el mundo de la droga, la crisis económica, la corrupción y la violencia; y esas risas que logra sacarnos de tanto en tanto, no sólo con lo absurdo de ciertas situaciones sino con el encanto natural del Benny que, en el fondo, nunca deja de ser buena persona, nos endulzan la pastilla de una amarga realidad.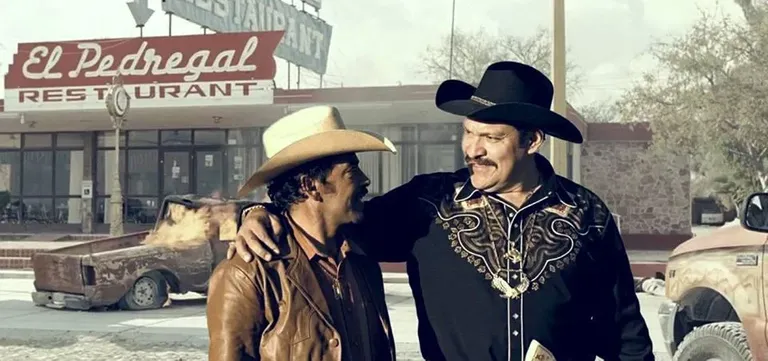 Benny & El Cochiloco
Some time ago the stereotypes and clichés of Latin American cinema bothered me a little. If I saw a Colombian movie, it was about drugs; if it was Venezuelan, I found criminals and assassins; several Chilean films that I had seen touched on the subject of the dictatorship and so on. Even the drug dealers in american movies were always Colombian or Mexican and I wondered "is that all we are?" A broader cinematographic experience taught me that no, that on the screen we are also much more than that and that, above all, specially in the last decades, we have made different stories, beyond kidnappings, brothels and drugs.
Hace algún tiempo me incomodaban un poco los estereotipos y los clichés del cine latinoamericano. Si veía una película colombiana, era sobre drogas; si era venezolana, encontraba criminales y sicarios; varias películas chilenas que había visto, tocaban el tema de la dictadura y así sucesivamente. Incluso los narcotraficantes de las películas norteamericanas siempre eran colombianos o mexicanos y me preguntaba "¿es todo lo que somos?" Una experiencia cinematográfica más amplia me enseñó que no, que también en la pantalla somos mucho más que eso y que, sobre todo en las últimas décadas, hemos realizado historias diferentes, más allá de los secuestros, los prostíbulos y la droga.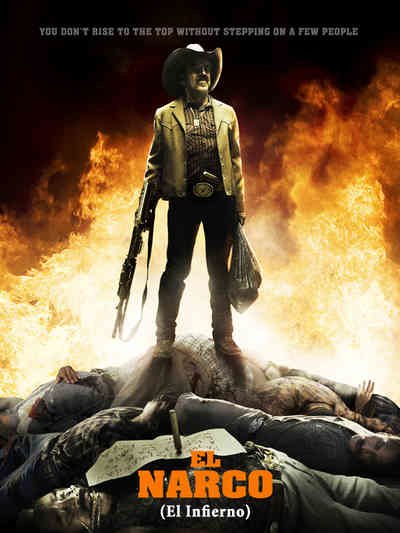 Poster
But unfortunately, stories like the ones told by El infierno are still a reality in our territory. Just yesterday I saw an exhibition in a gallery where they reflected on "the freedom of action of those who commit crimes. Those who live in prisons today, did they really have the possibility of avoiding that crime?". When there are realities like the one shown in Luis Estrada's film, do people have any chance of surviving, staying honest, acting against a generalized system of violence and corruption? The exhibition I saw expressed that "given certain conditions, some humans are determined to become lawbreakers" and in the case of the Mexican people in the film, those conditions are imposed in a general way to create a system that is perpetuated from generation to generation, who is responsible for this? the wickedness of man? The authority? the individual? I read you in the comments.
Pero desafortunadamente, historias como las que cuenta El infierno siguen siendo una realidad en nuestro territorio. Justo ayer vi una exposición en una galería en donde se reflexionaba sobre "la libertad de acción de aquellas personas que cometen delitos. Quienes habitan hoy las prisiones, ¿tuvieron realmente la posibilidad de evitar ese delito?". Cuando existen realidades como la que se muestra en la película de Luis Estrada, ¿tienen las personas alguna posibilidad de sobrevivir, manteniéndose honrados, actuando en contra de un sistema generalizado de violencia y corrupción? La exposición que vi expresaba que "dadas ciertas condiciones, algunos humanos están determinados a convertirse en infractores de la ley" y en el caso del pueblo mexicano de la película, esas condiciones se imponen de forma general hasta crear un sistema que se perpetua de generación en generación, ¿quién es reponsable de esto? ¿la maldad del hombre? ¿la autoridad? ¿el individuo? Los leo en los comentarios.
---
Other posts that may interest you | Otros posts que pueden interesarte: