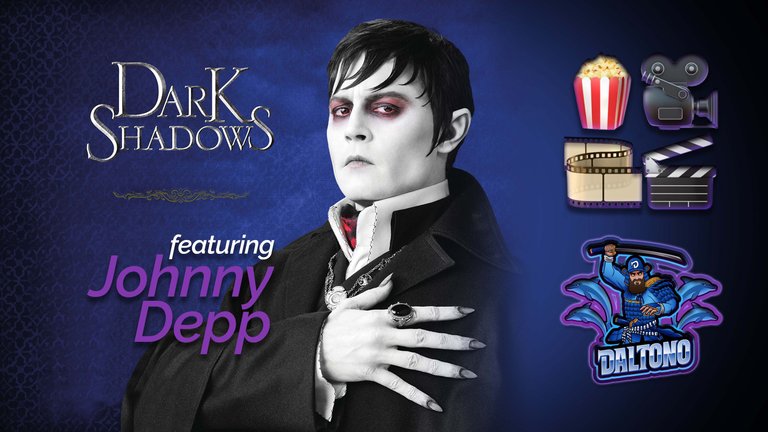 An imprisoned vampire is set free and returns to his ancestral home, where his dysfunctional descendants are in need of his protection. Source

From the darkness he has risen 🧛🏻‍♂️⚰️🩸
Here we are yet again with yet another excellent film from several years back that I somehow never watched until recently. Dark Shadows is Tim Burton's adaptation of the 1960s TV Show of the same name. This modern take features Johnny Depp and is an all-around great time.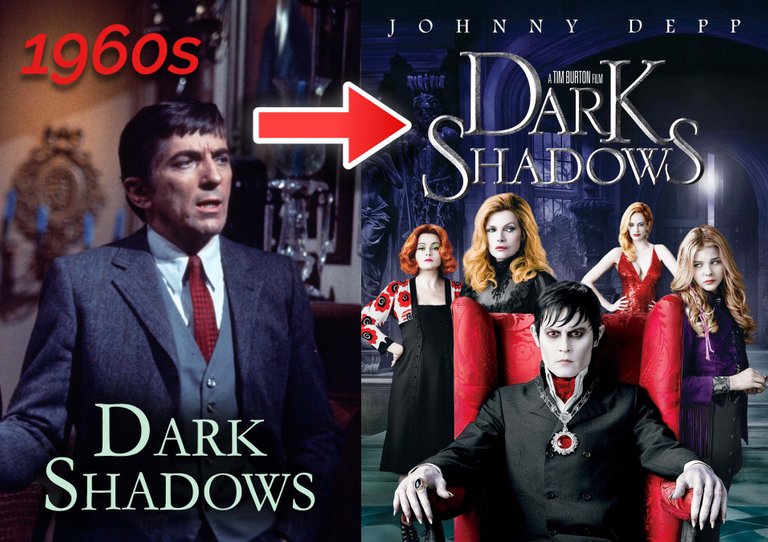 It was the mid-1700s and life was good for Barnabas Collins (Johnny Depp) and his parents. They had just left Liverpool to start a new life in what would soon become the USA once the Declaration of Independence was signed on July 4th, 1776. They set up a strong family business and had a town named after their family in Collinsport, Maine.
Barnabas inherited the Collinwood Manor after his parents passed away. He was rich, powerful, and loved to sleep around. Eventually, he made the mistake of breaking Angelique Bouchard's (Eva Green) heart. She was nothing more than a lowly maid to Barnabas. Little did he know, she was also a witch who sought revenge for her heartbreak.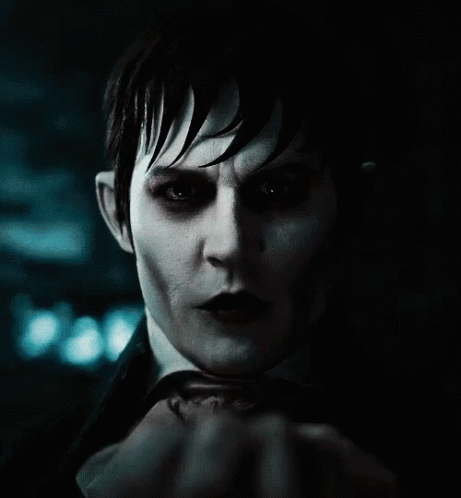 Barnabas was turned into a vampire by Angelique and then buried alive. He was not discovered for a few centuries. Once we were finally released in 1972 you can imagine that he was quite confused by the status of the futuristic world. Of course, he was also starving for blood.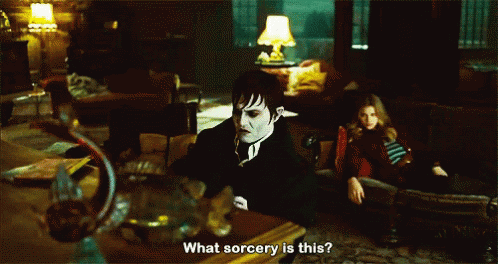 Barnabas returns to the location of his beloved Collinwood Manor discovers that it no longer is a prestigious location. The leftovers of his bloodline are in bad shape and would soon lose the manor if not for Barnabas's determination to restore the glory. The family is full of secrets. The head of the house is Elizabeth Collins Stoddard (Michelle Pfeiffer) and the live-in psychiatrist, Dr. Julia Hoffman (Helena Bonham Carter former wife of Tim Burton in real-life) is there to keep things interesting as well.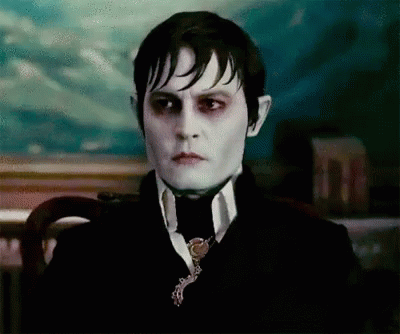 Angelique is a powerful and truly evil witch. Her thirst for vengeance never ceases. She has been tormenting the Collins family ever since Barnabas was locked away. She is infuriated to find out that Barnabas has made a triumphant return, but she also still loves him.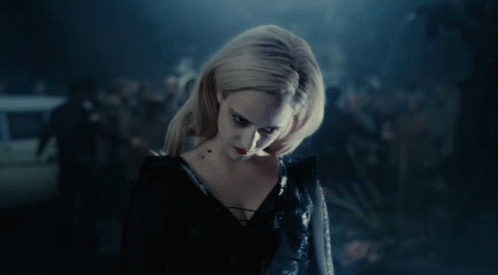 I must say that Dark Shadows has a lot of references to satanism and different demons. Most probably wouldn't pick up on all of the name drops, but it is clear as day if you know what to look for. It doesn't ruin the film by any means, but it was a bit redundant.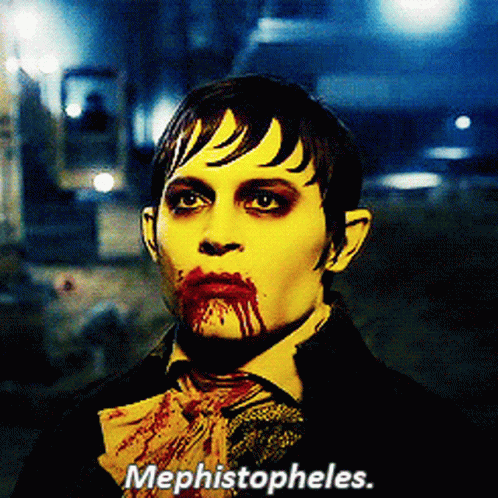 Angelique is absolutely terrible, but hard to resist at the same time. Even Barnabas who was cursed by the witch cannot help but be attracted to her. She cleans up quite nicely and as you may remember, Barnabas is a borderline sex addict.
Angelique's obsession with Barnabas is enough to keep him busy from becoming as great as he once was. Nothing can change the past though and Barnabas just doesn't share the same love that Angelique begs for. No matter how many sexual tricks she seduces him with, Barnabas will not succumb fully to her allure.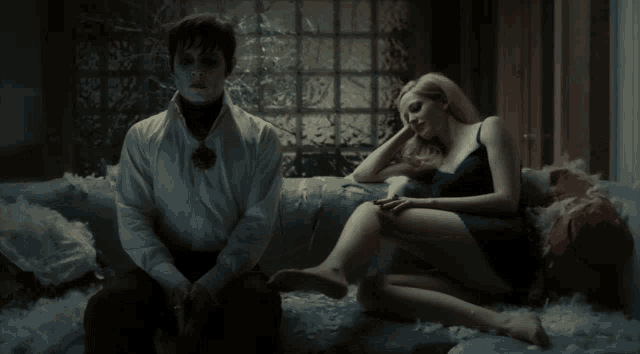 Barnabas's biggest fear is being trapped inside of a buried coffin again. The torment of being alive yet dead is something made far worse by being alone in the darkness. Angelique refuses to let up, so Barnabas is forced to figure out a way to get this witch off of his ice-cold back.
Believe it or not, Alice Cooper makes a guest appearance. Barnabas is a man that makes things happen. When he hosts a party at the Collinwood Manor in hopes of reclaiming prestige, the musical act needed to impress all in attendance. I was never a big Alice Cooper fan, but I know many people born before me will surely get a kick out of seeing this rockstar.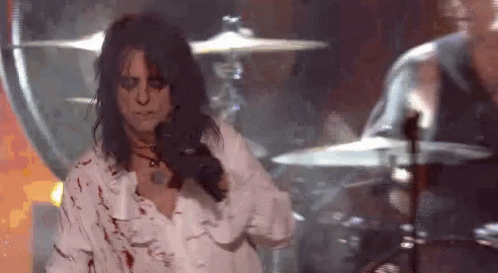 Although Dark Shadows is a vampire film, that doesn't mean there can't be some werewolf action. One of the characters was secretly cursed by Angelique. I did say that she had been tormenting the Collins family for ages thanks to what Barnabas did to her way back. It just goes to show that your bad deeds can be punished for years to come, be careful what actions you cement into your reality.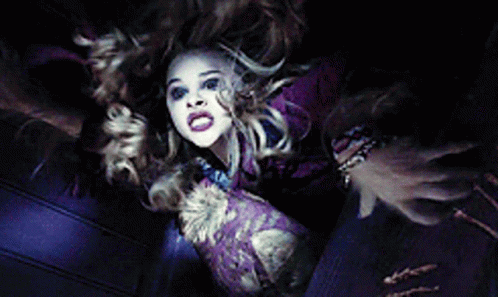 I won't say that this was the best vampire movie ever, but it is a pretty good one. Johnny Depp is well-known for being able to totally disappear into his roles and become somebody absolutely nuts. This is definitely the case in Dark Shadows. His sense of humor mixed with his clever way of thinking and sex appeal will give just about every type of viewer a reason to enjoy this film.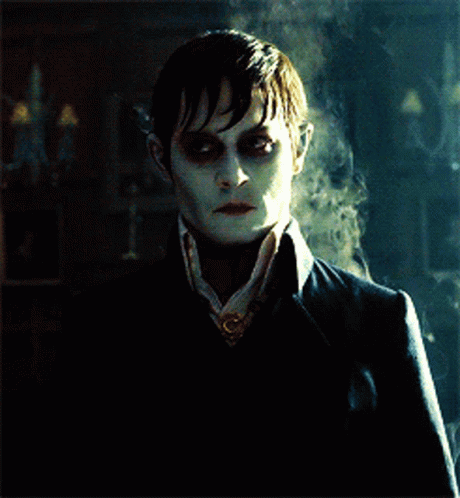 If I haven't told you enough already, then perhaps you will be interested in watching the trailer for Dark Shadows. I have provided that for convenience below.
---
---
---

My NFTs: https://inji.com/@daltono/nfts