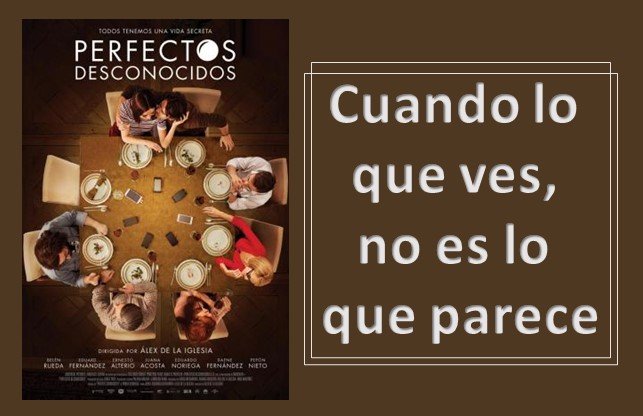 Perfectos desconocidos (2017) Una comedia española del guionista Guerricaechevarría dirigida por Álex de la Iglesia donde nos presentan una situación muy animosa de un grupo de 4 parejas amigas que se reúnen para cenar en el apartamento de una de ellas. Protagonizada por:

Belén Rueda: Eva
Eduard Fernández: Alfonso
Ernesto Alterio: Antonio
Juana Acosta: Ana
Eduardo Noriega: Eduardo
Dafne Fernández: Blanca
Pepón Nieto: Pepe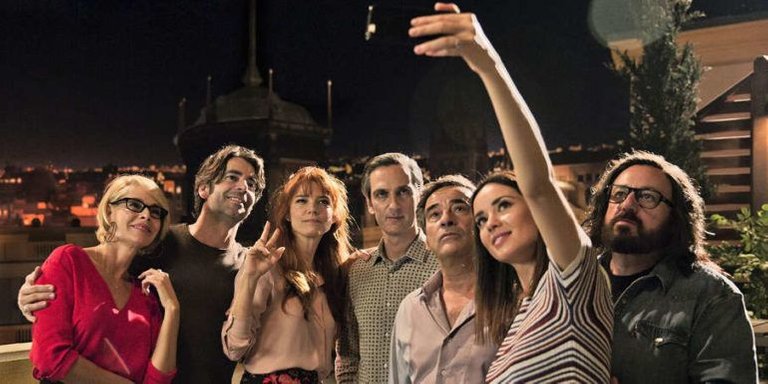 "Perfect strangers" (2017) A Spanish comedy from screenwriter Guerricaechevarría directed by Álex de la Iglesia where we are presented with a lively situation of a group of 4 friendly couples who meet for dinner at the apartment of one of them. Starring:
Belén Rueda: Eva- Eduard Fernández: Alfonso- Ernesto Alterio: Antonio- Juana Acosta: Ana- Eduardo Noriega: Eduardo- Dafne Fernández: Blanca- Pepón Nieto: Pepe
Te cuento un poco sobre la trama
En medio de la reunión sale la idea de hacer un juego el cual consiste en que cada quién coloca su teléfono en la mesa y todos van a escuchar las conversaciones o mensajes que lleguen en el transcurso de la cena. A todas estas el juego surge porque nadie tiene nada que esconder, todos son transparentes, se conocen y no tienen secreto entre ellos, en medio de retos personales van colocando su teléfono en la mesa a ver que sucede.

Y sucede… lo que corresponde: que no siempre somos completamente transparentes, que cada quien tiene su espacio íntimo como persona y como pareja, el quererlo compartir o no es una decisión personal que no significa, necesariamente, ocultar o mentir.

Por supuesto que eso va dando paso a una serie de situaciones donde no todo es lo que aparenta ser: relaciones de parejas que no son tan armoniosas, relaciones con los hijos llenas de confianzas o de temores, salen las inseguridades, las mentiras, los prejuicios que decimos que no tenemos, pero cuando se muestra la situación concreta afloran desde el inconsciente y juzgamos a los demás desde nuestras creencias, es una exploración y si se quiere una invitación a cuestionarnos.

me tell you a little about the
In the middle of the meeting, the idea of playing a game comes up, which consists of everyone placing their phone on the table and everyone will listen to the conversations or messages that arrive during the course of the dinner. The game arises because no one has anything to hide, everyone is transparent, they know each other and have no secrets between them, in the midst of personal challenges they place their phone on the table to see what happens.
And it happens... what it corresponds: that we are not always completely transparent, that everyone has their own intimate space as a person and as a couple, whether they want to share it or not is a personal decision that does not necessarily mean hiding or lying.
Of course, this gives way to a series of situations where not everything is what it appears to be: relationships with couples that are not so harmonious, relationships with children full of trust or fear, insecurities, lies, prejudices that we say we do not have, but when the concrete situation is shown, they emerge from the unconscious and we judge others from our beliefs, it is an exploration and, if you will, an invitation to question ourselves.
El título "perfectos desconocidos" es muy acertado porque siempre habrá cosas que no conocemos de nosotros mismos y muchísimas cosas que tampoco conocemos de los demás, aunque tengamos años en una relación de amistad y estos puntos los trabaja muy bien el guionista y el director logra sacar lo mejor de cada uno de los actores, quienes son tan convincente en sus papeles que cada situación parece tomada de la realidad.

La verdad es que es una comedia muy expresiva con un toque marcado de humor negro, una buena dosis de drama, una chispa de misterio porque, hasta la luna se vuelve protagonista y si te gustan los finales inesperados "perfectos desconocidos" te lo regala.

Una buena comedia para disfrutarla el domingo por la noche. Sí te gusta el género, ponla en tu lista.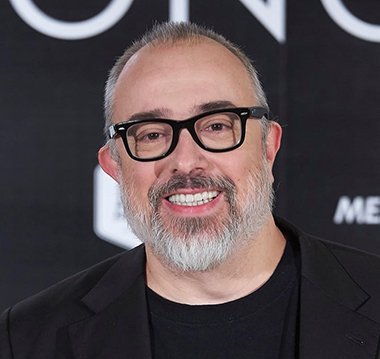 The title "perfect strangers" is very accurate because there will always be things we do not know about ourselves and many things we do not know about others, even if we have years in a friendly relationship and these points work very well the screenwriter and the director manages to get the best out of each of the actors, who are so convincing in their roles that each situation seems to be taken from reality.
The truth is that it is a very expressive comedy with a marked touch of black humor, a good dose of drama, a spark of mystery because even the moon becomes the protagonist and if you like unexpected endings "Perfect Strangers" gives it to you.
A good comedy to enjoy on Sunday night. If you like the genre, put it on your list.
Translated with www.DeepL.com/Translator (free version)
Fuente de imágenes: Portada - 1 - 2





MIS REDES SOCIALES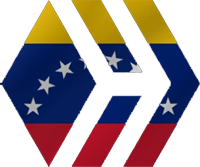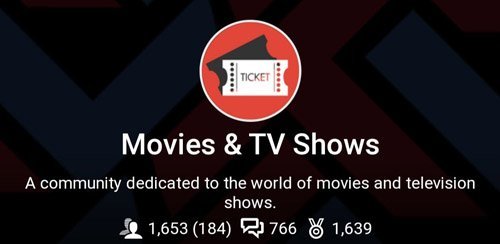 No te olvides de votar @cervantes como witness en esta página:
https:/wallet.hive.blog/~witnesses

Te invito a apoyar este proyecto como witnes y a formar parte de esta gran comunidad uniéndote a su Discord en el siguiente enlace: