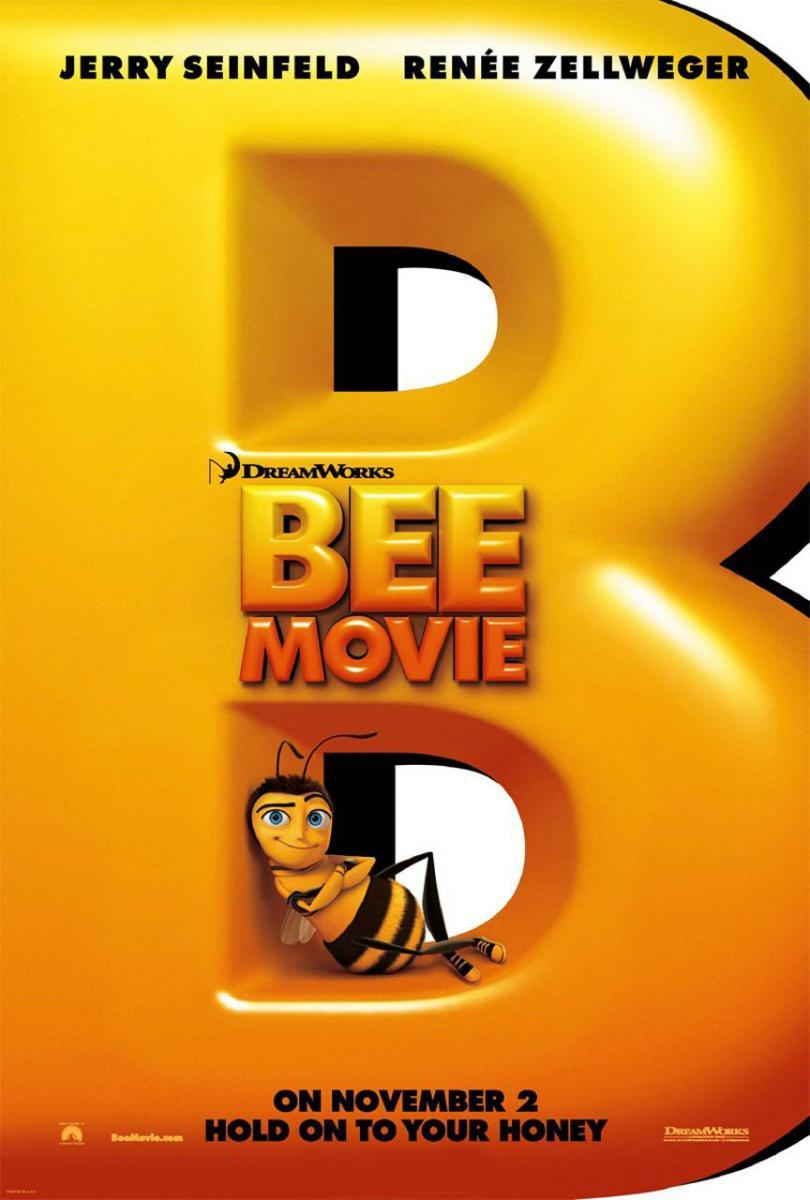 Source
Greetings movie lovers, I hope you are well. Two days ago I started to watch a movie from my childhood, I had a long time without watching it, it is animated, I always enjoy watching them, besides this movie reminded me of Hive because of the name. It is Bee movie, the story of a bee released in 2007, a children's film and comedy, however, for its message and characters is ideal for all ages, I'm sure that no one will be annoyed watching this movie. It leads us to reflect on how human beings mistreat these small and hardworking beings to keep the honey. This film focuses on this reality having as characters the bees themselves and shows us the consequences it can bring to these bees.
Saludos amantes del cine, espero que se encuentren bien. Hace dos días me puse a ver una película de mi infancia, tenía muchísimo tiempo sin verla, es animada, siempre disfruto verlas, además esta película me hizo acordar a Hive por el nombre. Se trata de Bee movie, la historia de una abeja estrenada en el año 2007, una película infantil y de comedia, sin embargo, por su mensaje y los personajes es ideal para todas las edades, estoy seguro de que ninguno se va a fastidiar viendo esta película. Nos lleva a reflexionar como los seres humanos maltratamos a estos seres tan pequeños y trabajadores para quedarnos con la miel. Esta película enfoca esta realidad teniendo como personajes a las propias abejas y nos muestra las consecuencias que puede traer para estas abejas.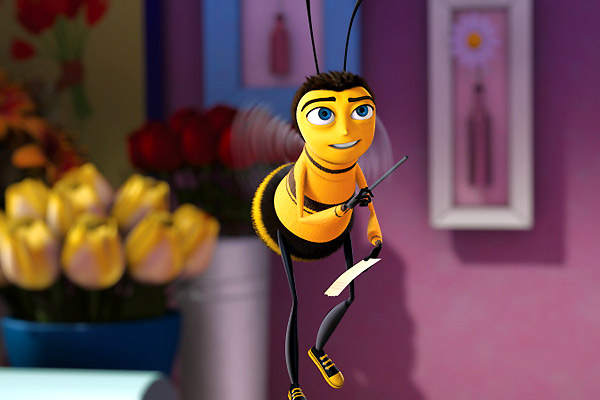 Source

When I saw it for the first time I only realized that some simple bees spent the whole day flying around doing whatever they wanted, they were also related to human beings and I didn't understand why, I was surprised how that was possible and it didn't call my attention, besides nobody explained to me what was happening and what it was about.
However, when I caught the thread to the movie I could not get tired of watching it, I really liked the story and I could realize many important things like care, the importance of nature, plants, how honey production is carried out and everything that bees do, it is here where this film teaches us that if we all put a grain of sand for the care of nature would be another this poses. So I made myself very comfortable to continue watching it.
Cuando la vi por primera vez solamente me daba cuenta de que unas simples abejas pasaban todo el día volando haciendo lo que quería, además se relacionaban con los seres humanos y no entendía por qué, quede sorprendiendo de cómo eso era posible eso y no me llamo mucho la atención, además nadie me explicaba lo que estaba pasando y de que se trataba.
Sin embargo, cuando le agarre el hilo a la película no me cansaba de verla, me gusto mucho la historia y pude darme cuenta de muchas cosas importantes como el cuidado, la importancia de la naturaleza, las plantas, como se lleva a cabo la producción de la miel y todo lo que hacen las abejas, es aquí donde esta película nos enseña que si todos pusiéramos un granito de arena por el cuidado de la naturaleza seria otro este plantea. Así que me puse muy cómodo para continuar viéndola.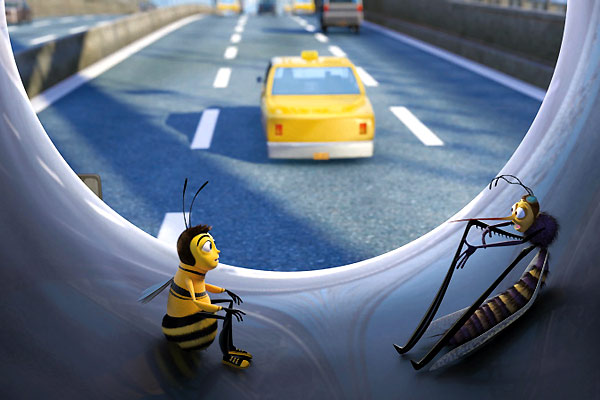 Source

This movie has as its main person a very hardworking, loving, humble bee with a very big heart, which makes him earn the admiration of his companions, he was one of the most recognized and of great importance to the hive, all thanks to his effort, dedication and love for doing what he likes the most and the best without receiving anything in return, he is strong and risky that did not let himself be carried away by fears and nerves before a world full of people who wanted to dismiss him. This little bee takes on a challenge a little difficult, however, it will be for the good of all, she will have to risk her life to solve it, that's why she is one of my favorite characters of the whole movie, as she always showed that courage and humility. Love in the life of this little bee plays a very important role, something that I never imagined would happen, however, that is an act of love.
Esta película tiene como persona principal a una abeja muy trabajadora, cariñosa, humilde y con un corazón muy grande, que hace que se gane la admiración de sus compañeras, fue uno de los más reconocidos y de gran importancia para la colmena, todo gracias a su esfuerzo, dedicación y amor por hacer lo que más le gusta y lo mejor sin recibir nada cambio, es fuerte y arriesgada que no se dejó llevar por los miedos y los nervios ante un mundo llenos de personas que querían destituirlo. Esta pequeña abeja asume un desafío un poco difícil, sin embargo, será por el bien de todos, tendrá que arriesgar su vida para solucionarlo, por eso es una de mis personajes favoritos de toda la película, ya que siempre demostraba esa valentía y humildad. El amor en la vida de esta pequeña abeja juega un papel muy importante, algo que jamás me imagine que iba a suceder, sin embargo, eso es un acto de amor.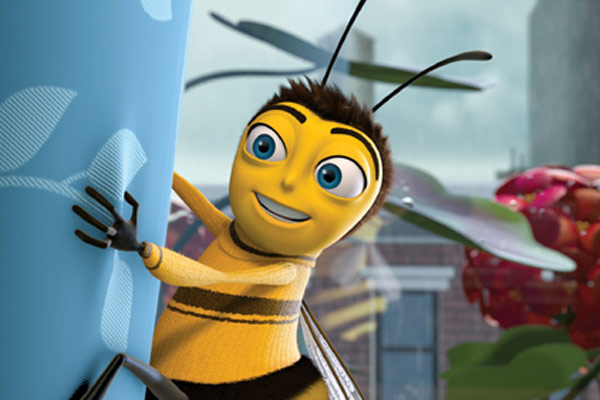 Source

As I was watching this beautiful and funny movie, I realized how many people wanted to dominate and influence the life of the bees, and they never listened to him and even less nobody believed him, but the moment he realized that humans were doing what they wanted with the honey they produced, everything changed. It is here where it is shown how this bee will have to take measures and confront many people in order to put an end to all this worrying and stressful problem for them, which was to take away their honey.
During the plot I was surprised by the relationship that was created between the bee and the city girl, a relationship full of love, friendship, they became such good friends that they could never be a moment apart, although it looked very strange, in my opinion it gave me a lot of laughter to see the bee and the girl talking, I can't imagine it in real life.
A media que estaba viendo esta película tan divertida y bonita, me di cuenta como muchas personas querían dominar e influir en la vida de las abejas, además nunca lo escuchaban y muchos menos nadie le creía, pero en el momento que se dio cuenta de que los seres humanos hacían lo que querían con la miel que ellos producían todo cambio. Es aquí donde se muestra como esta abeja tendrá que tomar medidas y enfrentar a muchas personas para poder acabar con todo este problema tan preocupante y estresante para ellos que era quitarle su miel.
Durante la trama quede sorprendido por la relación que se creó entre la abeja y la chica de la ciudad, una relación llena de amor, amistad, llegaron a ser tan buenos amigos que nunca podían estar un momento separado, a pesar de que se veía muy extraño, en mi opinión me daba mucha risa ver a la abeja y la joven conversando, no me lo imagino en la vida real.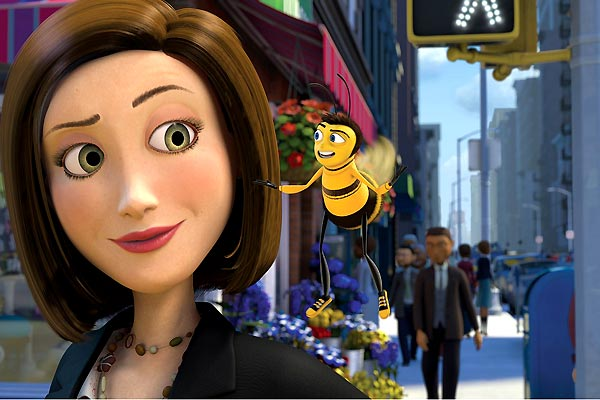 Source

One of the parts that I liked the most in this movie, is when this little bee takes over and helps this young girl to handle that gigantic airplane, it was really a very stressful situation, desperate and thousands of things were going through my head, because with one wrong move everything was going to be ruined. It shows that teamwork is of utmost importance for this type of situation, and that in life it does not matter the size, knowledge and physical capabilities that one has, because we are all capable at any time to solve a conflict or problem that we have. We must never give up and trust in how capable we are until we achieve what we set out to do.
Una de las partes que más me gusto de esta película, es cuando esta pequeña abeja asume y ayuda a esta joven para manejar ese gigantesco avión, de verdad que fue una situación muy estresante, desesperante y miles de cosas pasaban por mi cabeza, ya que con un mal movimiento todo se iba a arruinar. Muestra el trabajo en equipo que es de suma importancia para este tipo de situaciones, y que en la vida no importa el tamaño, el conocimiento y las capacidades físicas que uno tenga, porque todos somos capaces en cualquier momento de poder solucionar un conflicto o problema que tengamos. Nunca hay que darse por vencido y confiar en lo capaz que somos hasta conseguir lo que nos propongamos.
Source

Once I finished watching it I was impacted by its message, I really liked it a lot. Besides, this is a situation that we can live in real life, where thousands of honey producers destroy a lot of bees to get honey, and when they capture them they don't know the damage they are doing to the whole environment because pollination is very important and these little bees are the ones that do this job as well. I think there should be another way to extract the honey without harming them, besides all that, the movie is very funny, you will laugh a lot and you will have a great time.
Una vez que termine de verla me impacto su mensaje, de verdad que me gustó muchísimo. Además, esta es una situación que podemos vivirla en la vida real, donde miles de productores de miel destruyen a muchísimas abejas para conseguir la miel, además al capturarlas no saben el daño que le están haciendo a todo el ambiente por el hecho de que la polinización es de suma importancia y estas abejitas son las que hacen este trabajo también. Yo pienso que debería de haber otra manera de extraer la miel sin dañarlas aparte de todo eso, la película es muy divertida, te vas a reír mucho y la pasaras genial.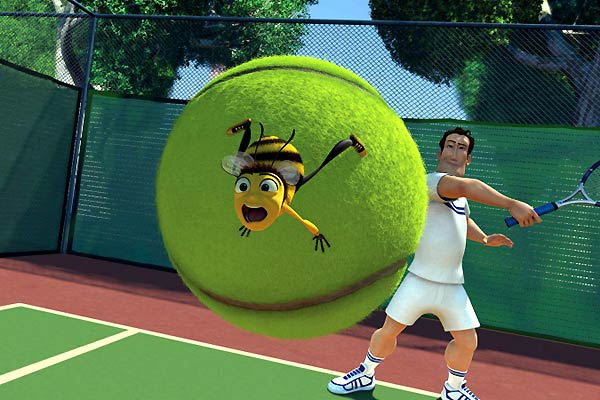 Source

This film teaches us that we are all capable of achieving our dreams, it shows us that teamwork is very important, as well as the care of our environment and above all to know that every living organism fulfills and exerts a function within this planet, are of great help to be able to exist.
Esta película nos enseña que todos somos capaces de alcanzar nuestros sueños, nos muestra que el trabajo en equipo es muy importante, así como el cuidado de nuestro medio ambiente y sobre todo saber que todo organismo vivo cumple y ejerce una función dentro de este planeta, son de gran ayuda para poder existir.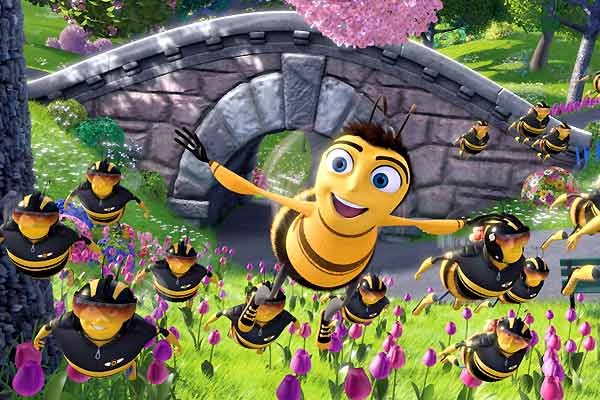 Source