English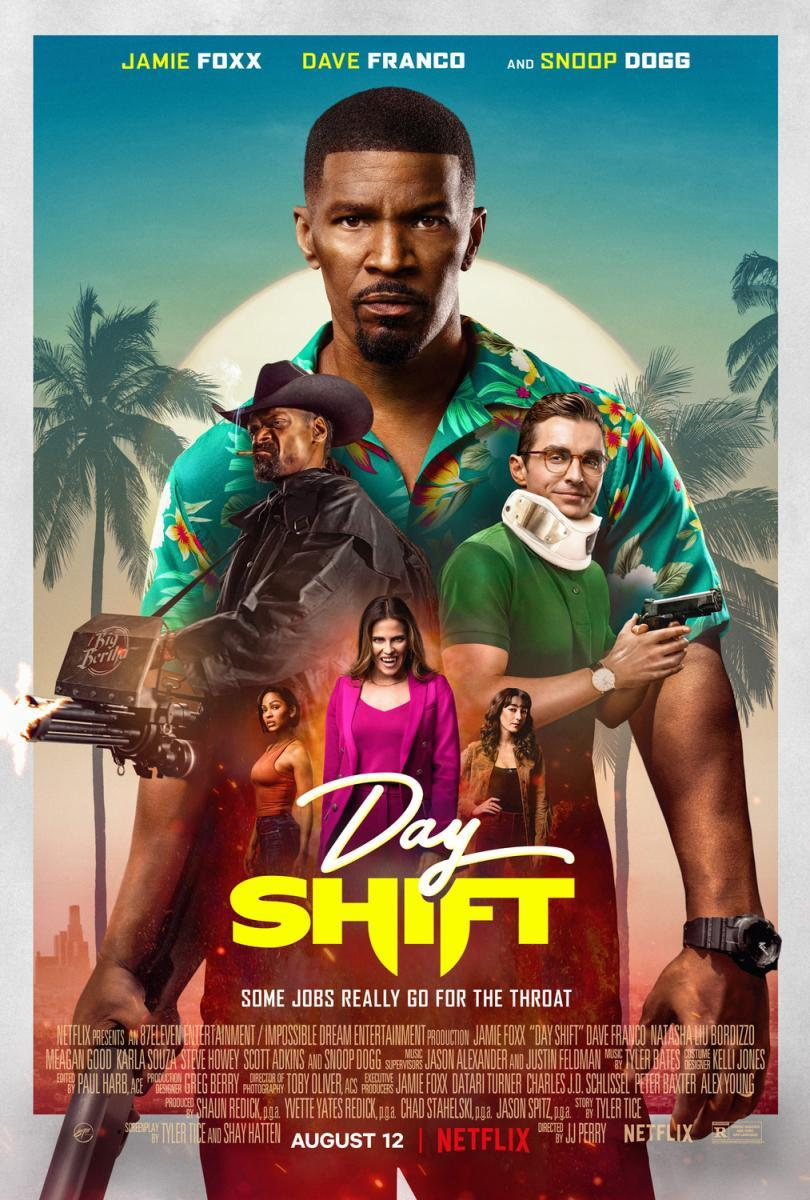 Source
Greetings movie lovers. On Saturday I was meeting with some friends and my brother and we came up with the idea of watching Netflix, I was a little lost, as they commented and talked about every movie and series that we could see, they put together a list and I had no opinion, the only thing I said was: Put a good one. After discussing, reading several descriptions, we lost an hour because we could not reach an agreement. However, we came to the conclusion to watch Day Shift, one of Netflix's most recent releases, from what I had seen. Everyone said it was good, so it was the one. Many will know that I dedicate myself to watching animated movies, but when I saw this trailer I was surprised and from that first second it captured my attention and I could not take off the TV until the movie was over.
Before starting to watch the movie we decided to buy some snacks and refreshments to spend the night quietly and without any worries. When the movie was about to start I looked up who the actors were, since I was very lost and never imagined seeing a combination of vampires, action, comedy and all kinds of adventures that happen and it was really something exciting and best of all to share with friends that is priceless and in the comfort of home. I realized that this movie, transmits and has many messages of values, principles, that put us to reflect, since it is not only listen to them, but do it and put them into practice in daily life.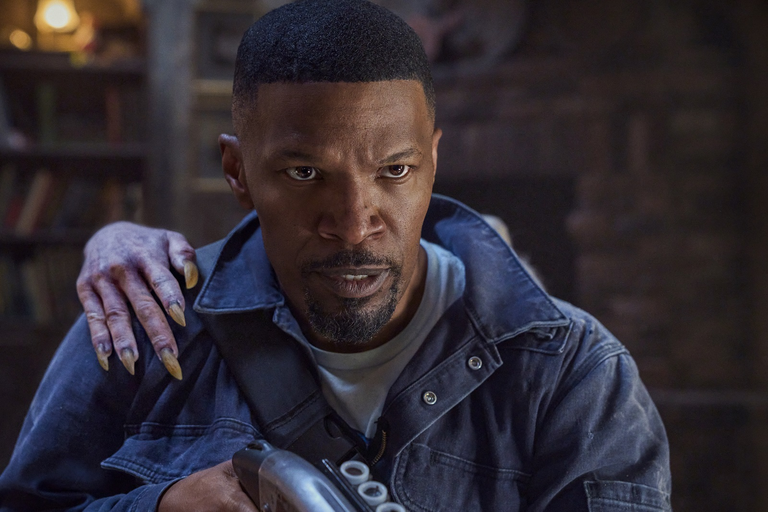 Source

As I was enjoying this movie, I noticed how a man had to make a living working hard, I asked myself: Is it worth it to clean the pool, how much will he get paid, how many vampires will he have to kill, and thousands of things that were going through my head and that I could not comment with any of my friends, otherwise I would cut the emotion of this movie, they were all very concentrated. However, both in real life and in the movies we have to make and do things with effort and put a lot of love, affection and not do it out of obligation, otherwise we will never be able to move forward and grow as people.
In addition, having a small daughter, is a lot of responsibility, requires a lot of care, so you always need to have money to get ahead, because you have to keep her, take care of her and give her everything she needs to lead a comfortable and safe life in order to maintain a nice relationship between father and daughter. It is here where I was led to think and reflect that he is not only a pool cleaner, but also a man who has the role of a father, with the desire to better himself and offer a better future to his daughter, despite all the adversities he has to go through.
One of the central themes of the film talks about always telling the truth, something that for many is a little difficult to do, they prefer to lie or are afraid to tell the truth, because they are not sure of themselves or do not want to take responsibility. Maybe at the beginning telling a lie is not bad, but the second and third time it gets complicated, people will no longer believe in us and trust is lost, it is here where this character did not realize all those mistakes he was making.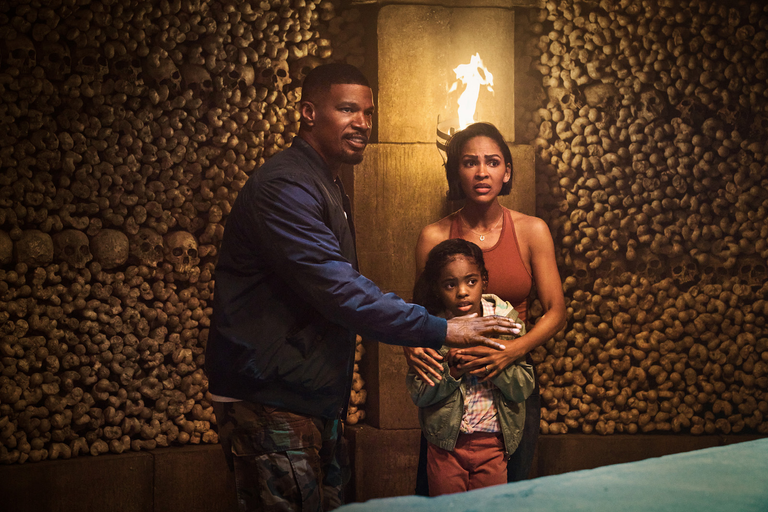 Source

As for the actors they really did amazing, they earned the respect of many and above all that way of doing things is unique, one of them is Jamie Foxx, a very good and recognized actor where I have had the opportunity to see him in several films and always with that great attitude. In this movie he is one of the main characters, playing the role of a pool cleaner, but actually at night he is a vampire hunter, something that surprised me a lot, since I never imagined that any person would take on that job, but he earned a lot of money for doing it. In addition, he played the role of a responsible father who gave everything for his daughter and was always on the lookout for anything that could happen to her.
Another of the actors in this film, who was really the best, is David Franco, I think this is a young man who is very similar to me, because he always has everything in order, a control and of course obey all the rules to look good in front of others and with himself. He is a young man who in his short life had never fought and faced vampires, this is where I started to think why he works doing that, despite all his craziness, jokes and non-stop talking, he does it amazing, a real actor.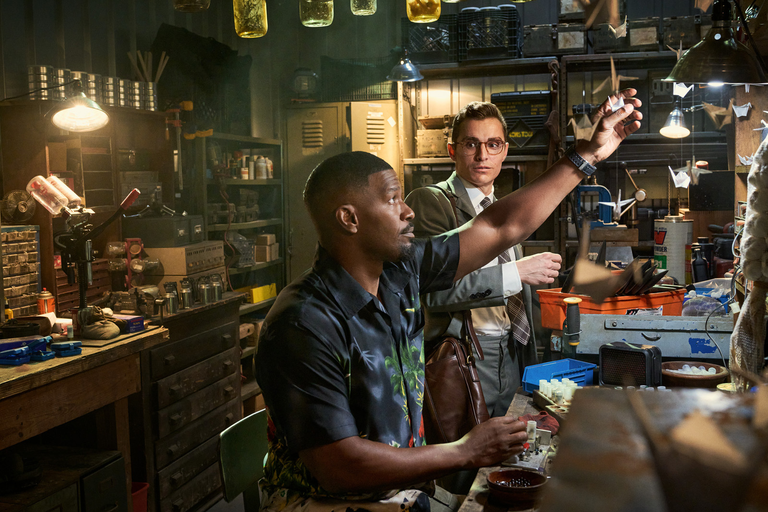 Source

As for the rhythm, atmosphere, the scenes and of course creating that amount of vampires and putting all those special effects was very good, it really is great, as the film went on I could feel my curiosity increasing little by little to know what was going to happen, how it was going to end and what moves or strategies they were going to do. I always kept that desire to continue to the end watching it even though it is not my style of movie.
One of my favorite parts is when David Franco had to face his first vampire hunt, it was really a moment of great tension, adrenaline, because he had never used a weapon, he had never given a blow, it was really desperate, however, with the support of others he was able to get ahead. This is where teamwork, trust and love for doing things play an important role.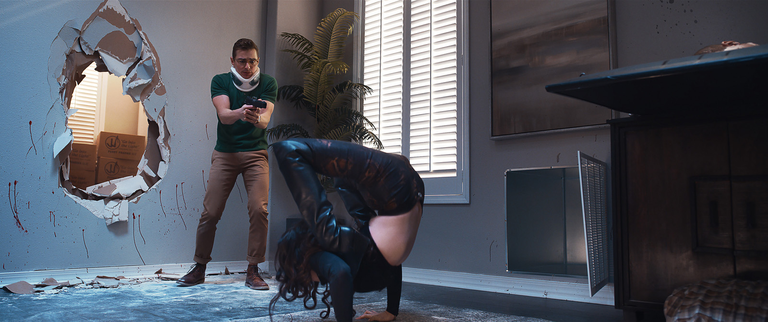 Source

Truly this is a movie that is worth watching again and again, beyond its message, the characters and the whole plot, it is unique and will even make you think and reflect on many things about life, what parents do to get their children ahead. There are also many moments of laughter and fun, I assure you that you will enjoy it and it will not be a waste of time.
However, on the subject of vampires, it remains only in the movies, because I think that we would not know how to live with them, it would be crazy from my point of view and we would not know how to deal with them. What do you think about this?
I am very one hundred and happy to have spent a very happy and content Saturday, so friends, if you haven't seen Day Shift yet, I recommend it. Regards.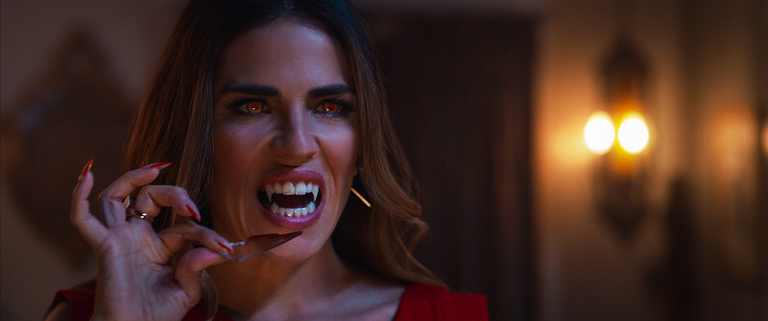 Source

Español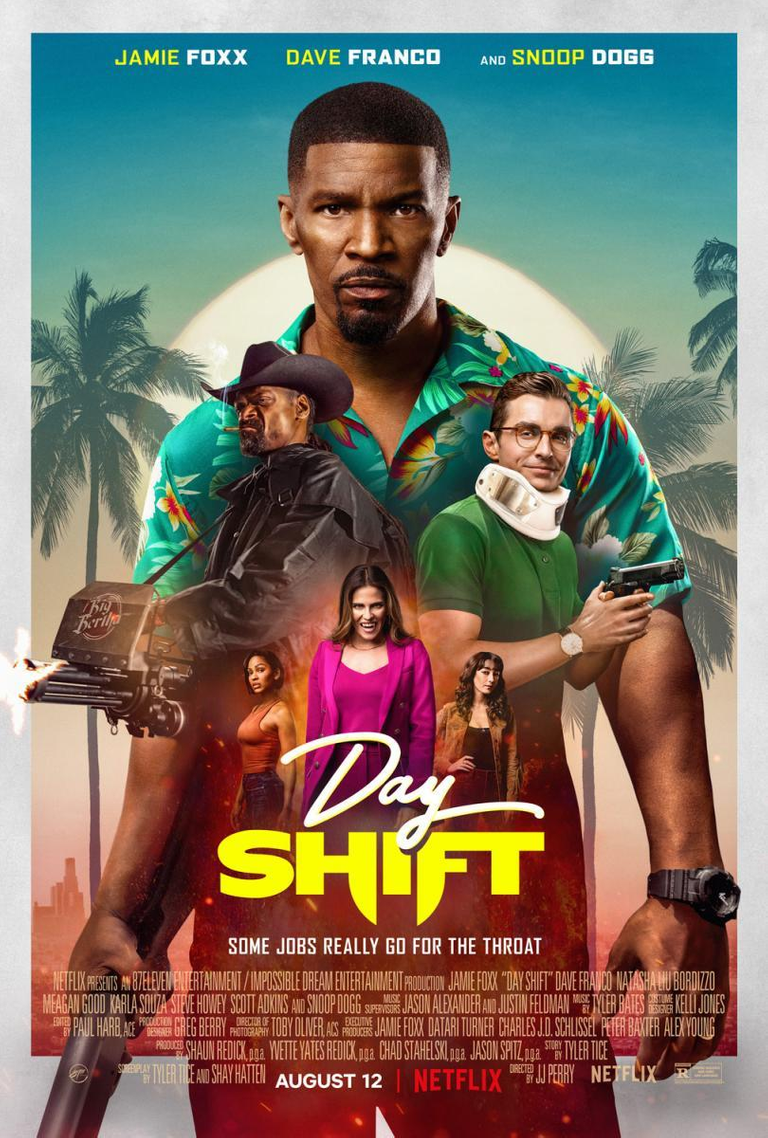 Source
Saludos amantes del cine. El día sábado me encontraba reunido con unos amigos y mi hermano y se nos ocurrió la idea de ver Netflix, yo estaba un poco perdido, ya que comentaban y hablaban de cada película y serie que podíamos ver, armaron una lista y yo sin opinar nada, lo único que dije fue: Ponga una buena. Luego de discutir, leer varias descripciones, perdimos una hora porque no podíamos llegar a un acuerdo. Sin embargo, llegamos a la conclusión de ver Day Shift, una de los estrenos más recientes de Netflix, por lo que había visto. Todos decían que era buena, entonces fue la escogida. Muchos sabrán que me dedico a ver películas animadas, pero al ver este tráiler quede sorprendido y desde ese primer segundo capto mi atención y no pude despegarme del televisor hasta que terminara la película.
Antes de empezar a ver la película decidimos comprar varias chucherías y refrescos para pasar la noche tranquila y sin ninguna preocupación. Cuando iba a empezar la película busque quienes eran los actores que participaban, ya que estaba muy perdido y nunca imaginé ver una combinación de vampiros, acción, comedia y toda clase de aventuras que suceden y de verdad que fue algo emocionante y lo mejor de todo compartir con los amigos eso no tiene precio y en la comodidad del hogar. Me di cuenta de que esta película, transmite y tiene muchos mensajes de valores, principios, que nos puso a reflexionar, ya que no es solo escucharlos, sino hacerlo y ponerlos en práctica en la vida diaria.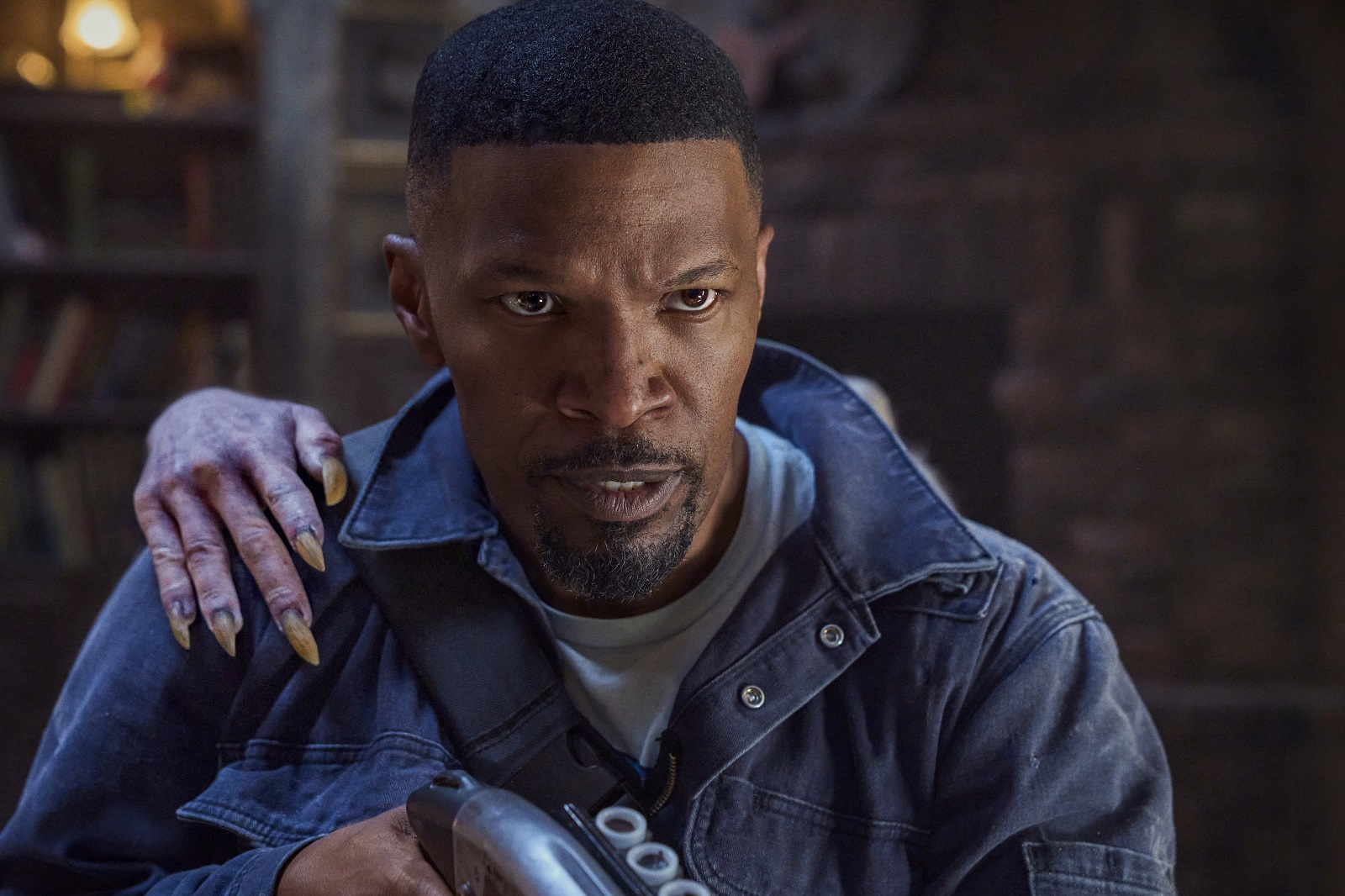 Source

A medida que iba disfrutando de esta película, notaba como un hombre tenía que ganarse la vida trabajando duramente, me pregunte ¿Vale la pena limpiar piscina?, ¿Cuánto le pagaran?, ¿Cuántos vampiros tendrá que matar?, y miles de cosas que pasaban por mi cabeza y que no podía comentarlo con ninguno de mis amigos, ya que si no cortaría la emoción de esta película, todos estaban muy concentrados. Sin embargo, tanto en la vida real como en las películas tenemos que realizar y hacer las cosas con esfuerzo y ponerle mucho amor, cariño y no hacerlo por obligación, ya que si no nunca podremos avanzar y crecer como personas.
Además, tener una hija pequeña, es mucha responsabilidad, requiere muchos cuidados, por lo que se necesita siempre tener dinero para salir adelante, ya que tiene que mantenerla, cuidarla y darle todo lo necesario para que pueda llevar una vida cómoda y segura para así mantener una bonita relación entre padre e hija. Es aquí donde me llevo a pensar y reflexionar no es solamente un hombre limpiador de piscina, sino que también es un hombre que tiene un papel de padre, con las ganas de superarse y ofrecerle un mejor futuro a su hija, a pesar de todas las adversidades que tiene que atravesar.
Uno de los temas centrales de la película habla de decir siempre la verdad, algo que para muchos es un poco difícil hacerlo, prefieren mentir o le da miedo decir la verdad, por el hecho de no estar seguro de sí mismo o no quiere asumir responsabilidades. Quizás al principio decir una mentira no está malo, pero ya la segunda y la tercera vez se complica, ya las personas no creerán más en nosotros y se pierde la confianza, es aquí donde este personaje no se daba cuenta de todos esos errores que estaba cometiendo.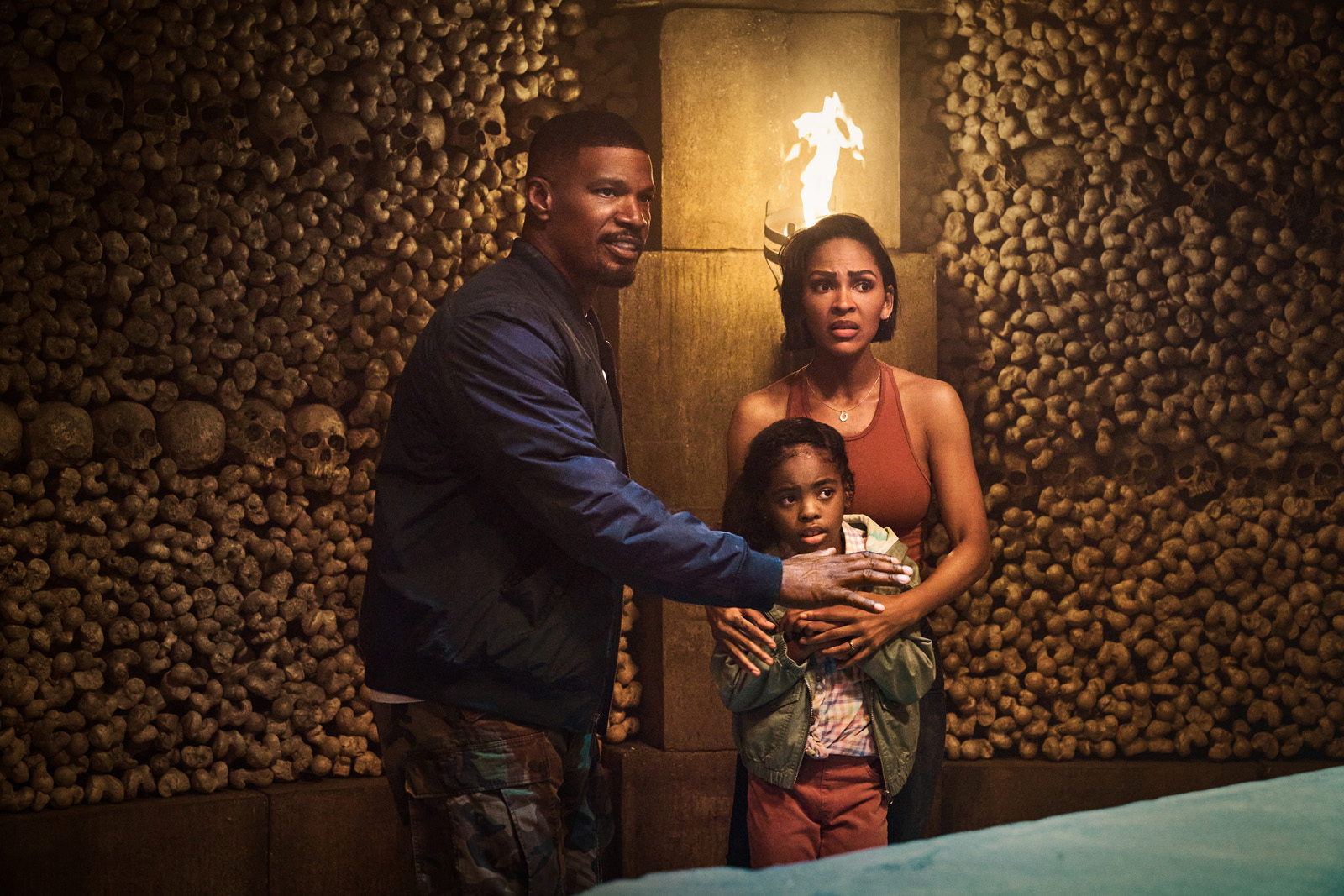 Source

En cuanto a los actores de verdad que lo hicieron increíble, se ganaron el respeto de muchos y sobre todo esa manera de hacer las cosas es única, uno de ellos es Jamie Foxx, un actor muy bueno y reconocido donde he tenido la oportunidad de verlo en varias películas y siempre con esa actitud estupenda. En esta película es uno de los personajes principales, desempeñando el papel de un limpiador de piscina, pero en realidad por las noches es un cazador de vampiros, algo que me sorprendió mucho, ya que nunca imaginé que alguna persona asumiera ese trabajo, pero ganaba mucho dinero por hacerlo. Además, hacía el papel de un padre responsable que daba todo por su hija y siempre estaba pendiente de cualquier cosa que le pudiera suceder.
Otro de los actores de esta película, que de verdad fue lo máximo es David Franco, creo que este es un joven que se parece mucho a mí, por siempre llevar todo ordenado, un control y por su puesto obedecer toda la reglas para así quedar bien frente a los demás y con el mismo. Es un joven que en su corta vida nunca había luchado y enfrentado a los vampiros, es aquí donde me puse a pensar ¿Por qué trabaja haciendo eso?, a pesar de todas sus locuras, chistes y no parar de hablar, lo hace increíble, todo un actor.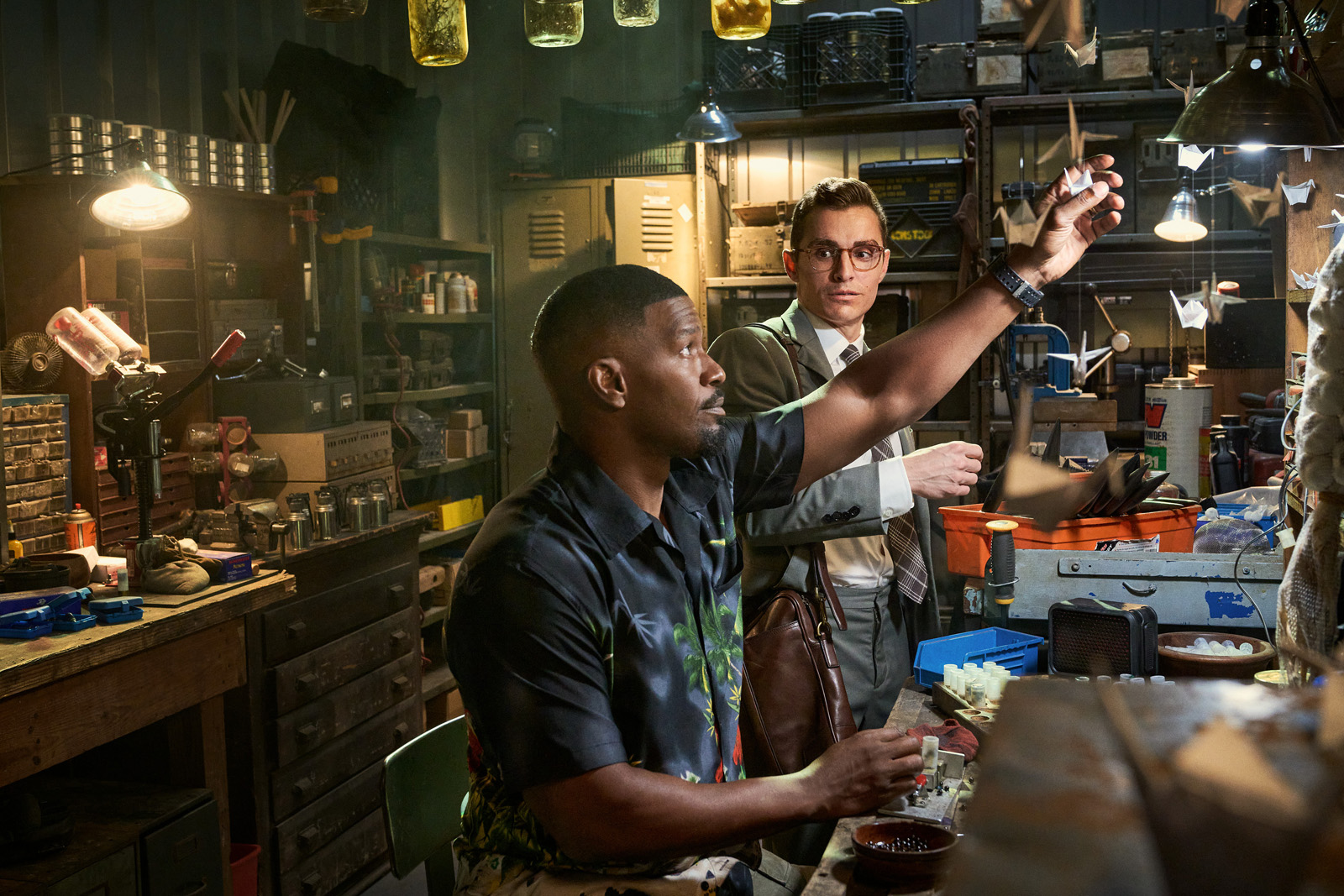 Source

En cuanto al ritmo, ambiente, las escenas y por su puesto crear esa cantidad de vampiros y colocarle todos esos efectos especiales estuvo muy bueno, de verdad que es estupendo, a medida que iba transcurriendo la película podía sentir como poco a poco aumentaba mi curiosidad por saber que iba a suceder, como iba a terminar y que movimientos o estrategias iban a realizar. Siempre mantuve esas ganas de continuar hasta el final viéndola a pesar de que no es mi estilo de película.
Una de mis partes favoritas es cuando David Franco, tuvo que enfrentar su primera casería de vampiros, de verdad que fue un momento de mucha tensión, adrenalina, por el hecho de que jamás había utilizado un arma, había dado un golpe, de verdad fue muy desesperante, sin embargo, con el apoyo de los demás pudo salir adelante. Es aquí donde se muestra que el trabajo en equipo, la confianza y el amor por hacer las cosas juegan un papel importante.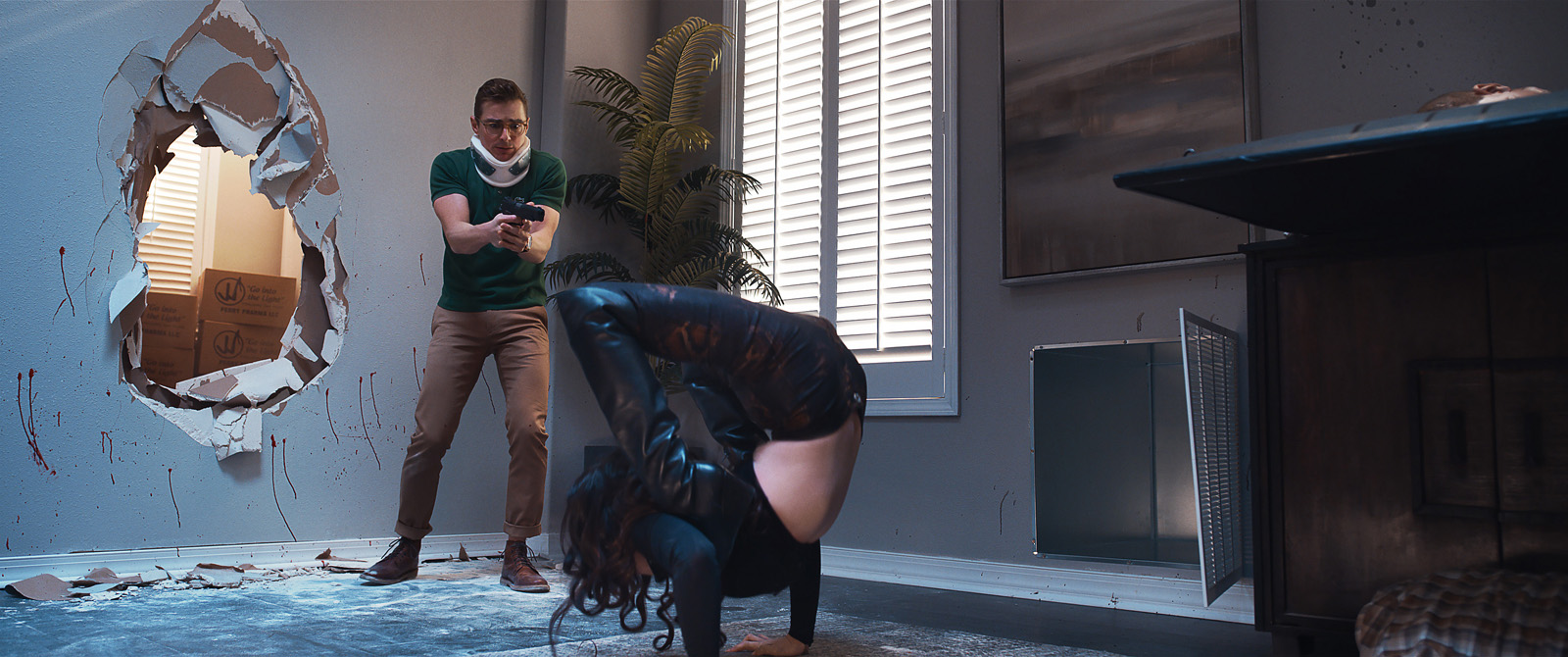 Source

De verdad que esta es una película que vale la pena verla una y otra vez, más allá de su mensaje, los personajes y toda su trama, es única e incluso te hará pensar y reflexionar muchas cosas sobre la vida, lo que hacen los padres para sacar a sus hijos adelante. También hay muchos momentos de risa y diversión, te aseguro que la disfrutaras y no será una pérdida de tiempo.
Sin embargo, en el tema de los vampiros se queda solamente en las películas, porque creo que no supiéramos vivir con ellos al lado, seria toda una locura desde mi punto de vista y no supiéramos como enfrentarlos. ¿Qué opinas de esto?.
Estoy muy ciento y feliz de haber pasado un sábado muy contento y feliz, así que amigos, si aún no has visto Day Shift, te la recomiendo. Saludos.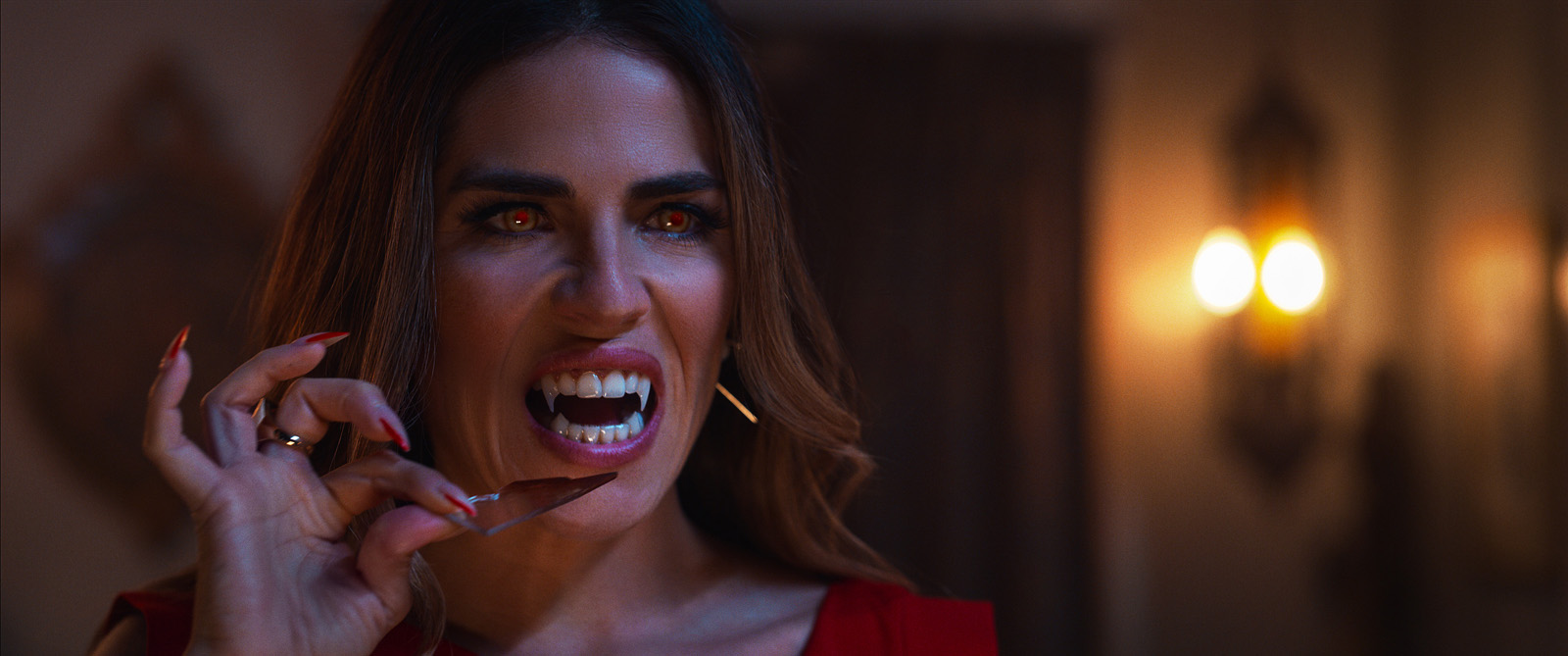 Source